Club Looks to Jazz Up Mount Kisco Music Scene, Nightlife in Coming Months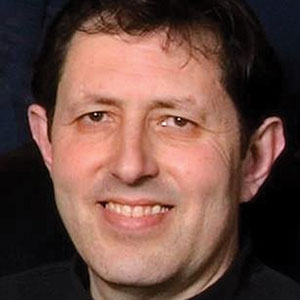 For years, Shaul Dover has been hoping to open a jazz club somewhere in northern Westchester that contributes to the county's arts scene. Dover will finally see his dream realized early next year with the planned opening of Jazz on Main in downtown Mount Kisco.
The intimate 60-seat performance and dining space at 37 S. Moger Ave. is currently under construction, next door to Mimi's Coffee House on the promenade between the avenue and the Shoppers Park lot.
"This is like something that's been cooking in my head for the last more than 10 years," Dover said. "I'm in the music business. I have a recording studio in Katonah for a long time and this is something I wanted to do for a while."
About two years ago, Dover put his plans in motion for a New York City-style jazz club that would attract musicians from throughout the tristate area and beyond. He thought he had found a space on Main Street in Mount Kisco, but a delay with the landlord followed by the emergence of COVID-19 put those plans on hold.
However, Dover, who immigrated to the United States from Israel in the 1980s, said about four or five months ago he found a new space on the promenade and restarted his efforts to bring a jazz venue to the area by next year. He said he's aiming to be ready in February, although depending on how long it takes to prepare the space, its opening could be pushed to early spring.
Currently, the plan is to operate three or four evenings a week, Dover said. The most likely schedule is Thursday through Saturday evenings and a Sunday brunch is possible, he said.
The remaining days of the week Dover hopes to rent out the space for stand-up comedy nights, poetry readings, magic shows, music video tapings and other types of special events and parties.
"So any type of person who would like to use the space for that purpose, we're going to be able to do that during the other days of the week," Dover said. "But nevertheless, I've always wanted to bring other types of entertainment because we're going to have a stage that's going to have a lighting system and a sound system. They're going to be able to provide a great experience."
"I always wanted to create some type of immersive experience, which is a way to provide all the senses at the same time, to experience more than just hearing or more than just eating," he added.
Plans also call for a modest menu of Mediterranean cuisine, although Dover acknowledges that the music and entertainment will be the primary focal point for the venue.
To that end, Jazz on Main's location will also be beneficial for performers and patrons coming from the city as well from the surrounding area. Across South Moger Avenue is the Metro-North station, a one- or two-minute walk from where the club will be located. In addition to Mount Kisco, Dover also hopes to attract jazz lovers from the surrounding communities of Bedford, Chappaqua and Armonk.
Mount Kisco Arts Council Chair Lisa Abzun said she was excited to learn about the venture. While this isn't the first jazz club that would call the village home, Jazz on Main is coming at a time when the community and the downtown could use another burst of new activity.
"I think this is going to be just a really great addition to the village, especially because jazz being really an art form that was really founded in the United States," Abzun said. "Without being too provincial, I just think it's a beautiful American art form that is probably more appreciated in other places around the world, so I'm really glad that it's coming."
The Mount Kisco Chamber of Commerce is equally enthused about the pending opening of Jazz on Main. Announcement of its arrival, soon after it was learned that the movie theater would reopen on Main Street, will be a boost to the village's economy.
"An addition of a jazz club would bring a unique vibe and add nightlife to the village's restaurant scene," a chamber statement read. "This is welcome news coupled with the reopening of the Mount Kisco Movie Theater. The continued
positive energy and growth is more good news towards recovery."
For more information and to follow the progress of Jazz on Main as it progresses toward its opening, visit https://www.jazzonmain.com and subscribe to the newsletter. You can also follow on Instagram at https://www.instagram.com/jazzonmain/