Cazzari Secures Second Term with GOP Primary Win over Schmitt
News Based on facts, either observed and verified directly by the reporter, or reported and verified from knowledgeable sources.
We are part of The Trust Project
Carmel Supervisor Michael Cazzari secured a second term in office last week with a Republican primary victory over former town chief executive Kenneth Schmitt.
With no Democratic candidate on the ballot in November, the June 27 GOP contest was a winner-take-all contest and a rematch from two years ago.
Once again, Cazzari, who was Schmitt's superior in the Police Department in the past, came out on top, this time by a margin of 835-574.
"I want to thank all of my supporters for showing confidence in me during my first term in office. The voters approve of the direction the town is going in. We have tackled the issues head-on. No more status quo," Cazzari said. "During the next term we will be busy, there is a lot on the to-do list. Our town's sewage, drinking water, and parking all need to be improved upon. We also need to upgrade the infrastructure to build the tax base. I look forward to serving this community for another term."
Schmitt, who said he was encouraged to run again by many residents after his 14-year run came to an end in 2021, asked his supporters to embrace Cazzari following his defeat.
"As you know the outcome of the election wasn't what I'd hoped it would be. With this said, I'd like to thank all of you that supported and encouraged me during my campaign. I am very grateful to all of those that worked on my campaign and to all of those that came out on Primary Day and voted for me," Schmitt posted on Facebook. "I had an amazing 14-year run as your Town Supervisor 2008- 2021, 14 memorable years that allowed me to meet so many of you."
Meanwhile, in the GOP primary for Town Board, where three candidates were seeking two spots on the Republican ballot in November, Councilman Frank Lombardi and newcomer Robert Kearns prevailed.
Lombardi, who has served a total of 12 years on the Town Board, was the top vote-getter with 844 votes, followed closely behind by Kearns, who received 823. Councilman Robert Schanil, Jr., who is serving his first four-year term, finished out of contention with 666 votes.
"Thank you Carmel for your overwhelming support," Lombardi stated on Facebook.
"I appreciate this opportunity to serve the people, and I commend Councilman Schanil for his dedication to the public good," said Kearns, a U.S. Navy veteran and finance project manager. "My motivation to run for office came from my personal and civic values as a husband, father and citizen. I ran a campaign based on listening to the voters and addressing their issues, and I think that's why they trusted me with their votes. I am ready to win in November and start working hard on January 1 to deliver a more accountable and open government."
Lombardi and Kearns will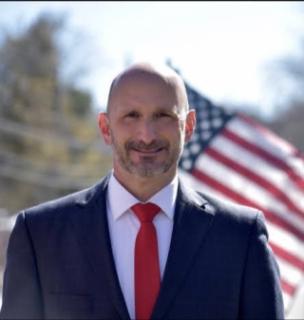 face-off with Democrats Jerome Mitchell and Kathleen Valletta in November.