Carmel School Board Candidate Under Fire for Racially-Charged Posts
We are part of The Trust Project
A candidate running for the Carmel Board of Education has raised some eyebrows in the community for racially-charged posts on social media attributed to her.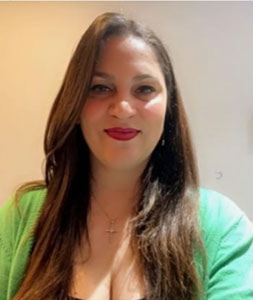 Carmela Atria, one of three trustee hopefuls who will be competing for two available seats on May 16, recently responded to a woman in a heated exchange over Atria's views about Black Lives Matter.
Based on screenshots of the debate, the woman, identified as LaShon Bailey, stated, "Y'all are outta control! I can't believe you butt hurt about me saying black lives matter right now! Insanity is real."
Atria replied to Bailey's post by stating, "Just wondering if you have kids and if their father is still around? Are you even black with that fake slang writing? Educate your men in your neighborhoods to support their women and kids and maybe there'd be less criminals the cops have to chase down. All lives matter not just black. Plenty of wealthy black men out their (sic)."
In a separate post, Atria appears to be addressing the Jan. 6, 2021 attack on the U.S. Capitol, stating, "The whole thing is such a joke. Democrats labeled it as a drama insurrection for the gullible audience just for show and hype. Meanwhile, the convictions are trespassing and disorderly conduct. I'm not saying it was right, but it was so obviously a set up. Brandon is now acting as though it's a tragic day as compared to 911. Not all Americans feel this way. Many of us don't even respect the left corruption in Congress. They are ruining this country. I could give 2 (poop emoji) they were afraid for their lives."
Carmel made headlines in February when several high school students were disciplined for creating and posting fake, inappropriate videos using artificial intelligence and impersonating different members of the district administration and the Putnam County Sheriff's Department.
Recently, each of the candidates running for the board were asked by an Examiner Media reporter their opinion on that incident, along with racism and bullying in schools.
Atria declined to be interviewed. Instead, she pointed the reporter to her Facebook page and submitted the following wide-ranging statement by email:
"I saw firsthand the struggles my sister went through. And let's remember this was decades ago when being gay was largely not accepted in society. Through my talks with local law enforcement they aren't seeing many criminal cases be brought forward but that doesn't mean the issue isn't present. Before we can address an issue we need to measure it to determine the correct approach. I believe in collaboration and shared services. Putnam Sheriff, Carmel Police, and Kent Police serve our district. All three agencies have specially trained officers, certified by NY Division of Criminal Justice who are capable of developing a custom curriculum and teaching our faculty. Rather easily a section on de-escalation techniques could be added to this training. Why not try it as a pilot program and if successful expand it? These are creative yet valid solutions to problems that can be effective at minimal cost to the taxpayer."
"I offer common sense leadership using our communities (sic) resources not ideology pre-packaged by a far leftist group," she continued. "Analytics and Collaboration can help us weed through some of the obstacles we face. Through these processes and the outcomes of data, we can put aside the harsh rhetoric and emotion and seek a reasonable solution reasonable people can agree too."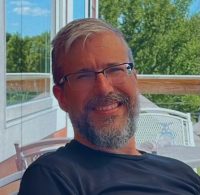 Atria responded late Wednesday night to an email sent Wednesday morning seeking comment on her social media posts, where she alleged Jim Wise, one of the other candidates in the race, was responsible for the posts. She stated she had reached out to the Putnam County District Attorney to investigate.
"Unfortunately, Mr. Wise has engaged in a disgusting smear campaign alleging I'm a racist and a homophobe. Mr. Wise does this with full knowledge that my sister is gay and has had a life partner for over 20 years. I love my sister and I love her partner, they are my family," Atria stated, in part. "As far as certain statements of mine; be aware I and three other women have addressed cybercrime with Mr. Wise as the suspect concerning our personal email and social accounts. He is a self-described cyber-expert. We currently have the District Attorney looking into this matter."
Wise denied Thursday being involved in any way with Atria's posts.
"Our campaign is focused on getting our own message out, but we do notice that Ms. Atria appears to have deleted all of her social media accounts recently. Her… unique… style of posting is well known in the community, however, and while we were not the ones to keep screenshots of her posts from the last two years we were not surprised to see that the internet never forgets," he stated.
"Mr. Wise's social media accounts remain unchanged during the campaign, as he says the same things in private that he does at the Board of Education. Likewise, he does not enforce a "no recording devices" policy at any of his campaign events," Wise added.
Last year, Robert (Bobby) Palazzo dropped out of the Carmel Board of Education race following the discovery of countless offensive Facebook posts he wrote from 2009 through 2018. Palazzo made frequent racist, Islamaphobic, anti-immigrant, sexist, anti-Semitic and transphobic remarks, often directed at former President Barack Obama and other Black politicians and public figures.
Palazzo, 71, claimed all of his posts were tongue in cheek and were not racially motivated at all.
Wise further weighed-in on this year's controversial posts, stating, "I think it's safe to say that there is a clear choice facing voters in this election."
"While our team has been heavily focused on our own platform, and on the real change needed in this district, there have indeed been a number of…interesting…posts from the past few years floating around on social media," he said. "Carmel's values include inclusivity and respects for all students and all members of our community, regardless of race, gender, sexuality, religion, or national origin, and whether the school will focus on providing this is very much on the ballot this year. At the end of the day, it is the voters who will decide who is fit to serve on the Board of Education, and we believe that voters will come out in support of Carmel's values."
Note: This story was updated at 8:30 a.m. May 11 to include information obtained after the initial story was published.