Car Dealership Proposed to Replace Sportime USA in Elmsford
News Based on facts, either observed and verified directly by the reporter, or reported and verified from knowledgeable sources.
We are part of The Trust Project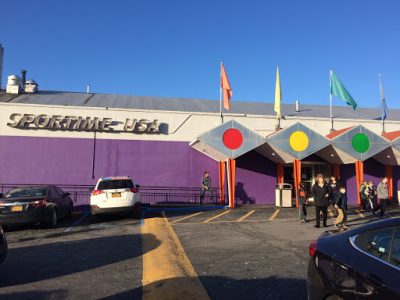 For more than 30 years, bumper cars were one of the main attractions at the indoor entertainment venue Sportime USA in Elmsford.
The fun-filled business has recently moved to Lawrence St. in Ardsley, and the new owner of the five-acre property at 380 Saw Mill River Rd. is looking to showcase real cars.
During a Greenburgh Town Board work session last week, preliminary plans were revealed for a Jeep dealership currently located in White Plains to set up shop in the vacant 59,000-square-foot facility.
"In general, there has been significant investment in this northern Elmsford portion of the town," Greenburgh Supervisor Paul Feiner stated.
Representatives for the applicant explained new landscaping and façade improvements would be part of the site plan, which is exempt from any SEQRA review since it's a reuse application. Town officials are requesting new sidewalks and on-site stormwater improvements.
Feiner said the owners have expressed interest in working with the town by having an apprenticeship program for youth.
Once a formal application is submitted, a special use permit from the Town Board and amended site plan approval from the Planning Board will be required.