Byram Hills' Donahue to Retire; Assistant Super Named Successor
We are part of The Trust Project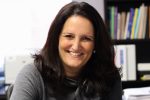 The Byram Hills School District announced Friday that Superintendent of Schools Dr. William Donohue will retire from the post at the end of the school year and will be replaced by current Assistant Superintendent for Human Resources Jennifer Lamia.
Lamia, who joined the district in 1990 as an English teacher, will take over on July 1. Donohue was also a longtime district educator, having started at Byram Hills the same year as her. He has been superintendent since 2012.
"Bill Donohue has been an outstanding superintendent, and we are grateful for his remarkable vision and contributions to the district," Board President Brett Summers said, speaking on behalf of the entire board.
Lamia's selection as the next superintendent continued the district's practice of cultivating administrative leaders from its ranks.
"The process for selecting Dr. Donohue's successor couldn't have gone smoother, and was made easier as a result of years of focus on leadership succession," Summers said. "The board was absolutely unanimous in this decision, and recognized Ms. Lamia's outstanding intellect, demonstrated leadership and deep commitment to the success and continued improvement of the district."
The board is scheduled to make the appointment official at its next meeting Tuesday night.
Lamia said she is looking forward to guiding the 2,400-student district where she has served almost her entire education career.
"What I love about this school community is that you can be the superintendent and still remain connected to the kids," Lamia said. "The student perspective drives everything that we're doing, so knowing a significant number of students in the district and watching them enjoy their learning motivates my leadership."
She said her goal will be to maintain Byram Hills' stature as an elite district with an extremely talented faculty and staff.
Her appointment was supported enthusiastically by Byram Hills PTSA President Abby Woodworth.
"Jen Lamia is someone both parents and teachers highly respect," Woodworth said. "Her history in Byram Hills and her leadership abilities in the education field make her the right choice for superintendent. I cannot think of anyone better to lead Byram Hills into the future."
Longtime community resident and former trustee Vince Greco said Lamia's appointment is an "outstanding decision by the board."
"I couldn't be happier," he said. "The district is in excellent shape, both from a financial and educational perspective. Jen has a great deal of vision and demonstrated leadership, and I'm confident that the district will be in excellent hands."
When Lamia arrived at Byram Hills, she was as an English teacher at H.C. Crittenden Middle School after teaching one year in Tuxedo, Orange County.
In 2003, she became chair of the English Department for grades 6-12. Five years later, she became the assistant principal at Byram Hills High School, a position she held until 2010, when she, her husband and their two sons moved temporarily to Brazil.
When the family returned from South America two years later, Lamia took the post of assistant to the superintendent in Byram Hills, and was later named assistant superintendent.
Lamia credited Crittenden Principal H. Evan Powderly with being one of the leaders who encouraged her to become an administrator. He was one of two educators who suggested to her in 2002 that she enroll in a master's program in educational administration at Fordham University. She received the degree from that program in 2005 and is now earning a doctorate in education from Johns Hopkins University.
She also said Donohue has been an important mentor.
"Bill is an incredible leader and part of his leadership strength is in cultivating the strengths of the people around him," Lamia said. "For many years, I've been fortunate to work closely with him and to take part in decision making, which is effective preparation for this new position."