Business Profile: Sage Yoga, Armonk
We are part of The Trust Project
There are many benefits of yoga, from increased flexibility, strength and balance to promoting relaxation and peace of mind and body.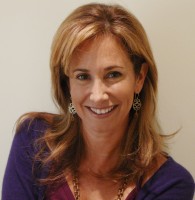 But for Susan Rubin, who took up yoga at a time when her job as an assistant district attorney in Queens was demanding much of her time and energy, the solutions that this ancient Indian discipline provided were a godsend.
Rubin, a Philadelphia native, loved yoga so much that she retired from the law after 20 years, deciding instead to focus on her true passion. After four years of intense training with Nevine Michaan, a renowned yoga instructor, Rubin established Sage Yoga. The business, which opened in 2000, is currently located in The Gym, a fitness center in Armonk's Business Park.
"I fell in love with Nevine's philosophy toward yoga and her great attitude about life," said Rubin, referring to the inspiration that led to the creation of her business.
These days, Sage Yoga is a popular destination for those seeking something different from the popular cardio workouts like kickboxing, ZUMBA and spinning.
"With yoga, you're not playing against anyone else," said Rubin, a certified Anusara yoga instructor, who encourages her students to explore and deepen their understanding and experience of the universal flows of energy.
With approximately 30 individual classes to choose from, including mens-only yoga, children's classes, beginner yoga for athletes, yoga stretch and Vinyasa yoga, a style known for its fast pace, there's something for everyone at this welcoming studio. Highly qualified instructors also help Rubin handle the busy schedule.
Rubin said yoga can improve overall fitness, strengthening the circulatory system and the muscles, as well as teaching students how to make deep, mindful breaths to enhance lung capacity.
Rubin offers regular workshops, such as the two-hour "Relax and Renew" class on Oct. 4 that will help guide students into deeper states of relaxation through self-hypnosis, induction techniques, guided imagery and Reiki and aromatherapy.
Rubin, a Bedford resident, is also known for taking her students on yoga retreats, many of them in warm, sunny locations such as Florida, Jamaica and Kabo.
"The idea is to give my students a chance to immerse themselves in a whole week of relaxation and restoration," she said.
As a former runner, Rubin had a totally different idea of what fitness meant for the body. With yoga, she said, she's been strengthened in a different way. Not only does she think more clearly, but Rubin has also learned the positive aspects of meditation, which includes the ability to concentrate and relax. Rubin said yoga is one of the very few health-related practices that can produce such results.
The mother of three grown children, Rubin is a respected private yoga instructor who provides a therapeutic approach to a discipline that can help those afflicted with multiple sclerosis, fibromyalgia, cancer and other conditions. She's also known for her sense of humor and her attention to body alignment.
"I am very good visually, meaning that I can see the misalignments people often make and then help them find more optimal results," Rubin said.
A true student of yoga, Rubin attends retreats about three times a year led by Douglas Brooks, one of the world's leading scholars of eastern philosophy. "In many ways, I still maintain the mind of a student, which helps me in my quest to help others," Rubin said.
Above all, yoga can cleanse the mind when times are challenging.
"Whether it's physical or health-related, there is a way to feel better," she said.
To learn more or for information about a free trial class, call 914-393-6517 or email info@armonkyoga.com. Also visit www.armonkyoga.com.
Colette Connolly is a copywriter and p.r. expert. She owns Connolly Communications, which is based in Bronxville, New York. Colette specializes in providing content-rich, SEO-optimized press releases, articles, newsletters, brochures, and customer success stories.