Burke Rehab Receives Nearly $700,000 in Funding for CT Scanner
We are part of The Trust Project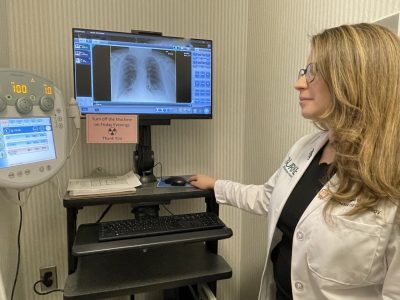 Burke Rehabilitation has announced that it has received a $669,611 grant from the Statewide Health Care Facility Transformation Program III to purchase a 128-slice CT scanner. The addition of an in-house CT scanner increases accessibility of this much-needed service while improving patient experience and outcomes.
The Statewide Health Care Facility Transformation Program, which funds more than 120 projects, supports the reduction of healthcare costs to improve outcomes for patients. The CT scanner at Burke Rehabilitation represents a collaboration of multiple departments at Burke and Montefiore Health System to improve patient outcomes.
"We gratefully acknowledge New York State for the granting of these funds, which allow us to expand Burke's Radiology Department to provide a vital service to our patients without their ever having to leave campus," said Burke's Chief Medical Officer Mooyeon Oh-Park, MD. "A 128-slice CT scanner yields high quality imaging and reduces scanning time, which is critical for imaging trauma, stroke and medically complex patients. Implementation of this project will be a game changer from the perspective of patients' experience and will reduce burden on staff."
In addition to improving care quality and patient and staff experience, a CT scanner could improve the value of care by allowing patients to participate in rehabilitative interventions without leaving Burke's premises and by reducing the cost associated with obtaining outside CT scans.
The in-house CT scanner will also increase patient safety by reducing exposure to external risks such as the COVID-19 virus. The CT scanner service will be offered to Burke inpatients initially, with the plan to expand to the outpatients at Burke.
A 128-slice CT scanner provides safe, fast and accurate high-resolution 3D images of bone, muscle, and other organs. The precision of this equipment allows detection of bone trauma and pathologies such as brain hemorrhage and stroke. During scanning, the system provides detailed information that enables doctors to accurately determine diagnosis. The technology adapts to each patient's clinical needs and covers the exact imaging area required to diagnose the patient.
This is a press release provided by the organization. It has been lightly edited and is being published by Examiner Media as a public service.