News Based on facts, either observed and verified directly by the reporter, or reported and verified from knowledgeable sources.
Briarcliff Crushes the Broncos in the Class D Sectional Final
We are part of The Trust Project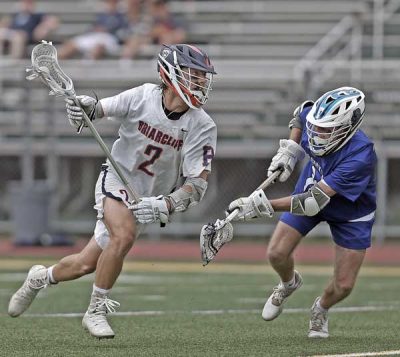 The Briarcliff boys' lacrosse team only had to wait two and a half weeks to completely erase the bitter memory of its most disappointing game of the 2022 season — an overtime loss to Bronxville near the end of the schedule when a four-goal halftime lead disappeared on the Bears' own home turf.
On Friday afternoon, under a menacing sky and with much more at stake, the Bears got a full measure of redemption against the Broncos, dominating from the second quarter on and cruising to an impressive 14-5 rout in the Section 1, Class D championship game at Lakeland High School. Senior midfielder Brandon Rispoli fired in six goals and assisted on two others as Briarcliff earned a trip back to the state tournament.
"We really wanted to play them again," said Rispoli shortly after he and his teammates had been handed their latest championship plaque. "We felt we matched up well against them and we really did want another crack at them to prove what we did today. The thing that was different this time was we were better prepared and our season was on the line. So we really just took charge."
Rispoli's first goal of the day, with just over four minutes remaining in the opening quarter, tied the game at 2-2. The Bears never looked back once Lucas Proctor scored with 20 seconds to go in the period to give them a 3-2 edge. Just as they had during the regular season, the Bears managed to open up a 6-2 advantage at halftime.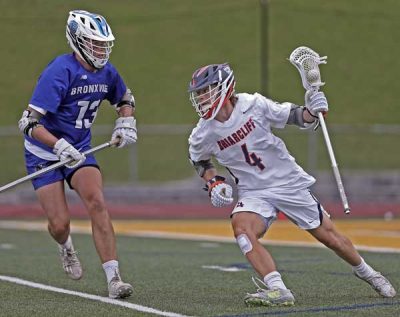 But this time, Briarcliff outscored the Broncos 6-2 in the third quarter, too, to take complete command. By the time thunder and lightning brought a 90-minute halt to the contest with 8:23 remaining to be played, the Bears' lead had grown to 13-4 and it was obvious the Broncos' season was soon to end.
"Last time, they creeped up on us," said Bears head coach Al Meola about the way the Broncos had fought back to win 10-9 in early May. "So we wanted to make sure we closed the door this time. We fixed a lot of things from the last game. We watched a lot of film. We wanted to make sure we were ready for them."
After dispatching their first two playoff opponents, Croton and Irvington, by a combined 30-6 margin, the top-seeded Bears wasted little time getting on the scoreboard against second-seeded Bronxville. Defenseman Tim Isola scooped up a loose ball and raced almost the length of the field before sending a shot into the back of the net just 63 seconds into the game.
But goals by Chris Patterson and Preston Maze nearly two minutes apart gave the Broncos a 2-1 lead and their fans hope that they could topple Briarcliff once again. Unfortunately for Bronxville, its next goal against the Bears' pesky zone would have to wait nearly 19 minutes of playing time.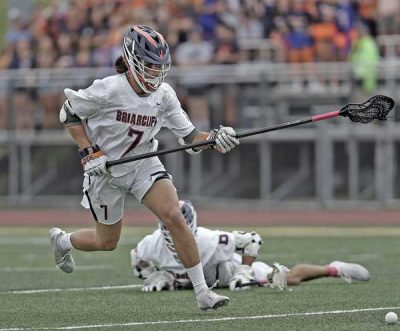 A key save by goalie Evan Van Camp on a shot from Luke Sheehan three minutes into the second quarter maintained the one-goal lead the Bears had taken. Almost a minute later, a hard-charging Rispoli found Nico Santucci open near the left crease and he deposited the ball into the cage for a 4-2 margin. Jones' first of three goals came four minutes later as he finished left of the cage while falling to the turf.
Jack Ricciardi, who wound up with a pair of goals and three assists, gave Briarcliff a 6-2 lead when he scored with 48 seconds remaining in the half. If the Bears glanced at the scoreboard as they left the field at the break, they all would have certainly had flashbacks to what happened the last time the two teams had met.
"Yeah, you can imagine that was a very vivid conversation, for sure," said Meola about what was discussed at halftime. "There was a constant reminder. It was said by everybody. Our whole thing coming into this game was just play to the whistle, quarter to quarter. Don't look ahead."
Less than two minutes into the second half, the Broncos' Patterson scored his second goal of the game to move Bronxville within 6-3. But Meola assured his players everything was fine and they should keep doing what had worked in the first two quarters. Santucci continued to dominate on faceoffs and back-to-back goals 83 seconds apart from Jones on the left side of the cage, assisted by Protor, then Ricciardi, opened up an 8-3 lead.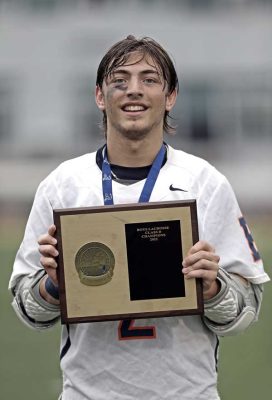 Rispoli would add three more goals and Ricciardi one before the third quarter ended as the Bears, who will face Section 9 champion O'Neill in a state regional at Mamaroneck High School on Wednesday afternoon, extended their big advantage to 12-4.
Rispoli's fifth goal of the afternoon came nearly three minutes into the fourth quarter, but just 56 seconds later the sound of thunder brought a lengthy halt to the game. But all the delay did was slow down the inevitable. When the teams finally stepped out of the gym and back onto the soggy turf, Rispoli added one final goal that gave the Bears a double-digit lead.
To Meola, the late-season collapse against Bronxville was not the worst thing that could have happened to his team.
"That loss was a win in my book," he said. "Losing that game the way we did in that fashion, having a four-goal lead or so in the fourth quarter and then giving up a goal in overtime and losing, it made us hungry, way hungrier. That loss made them super hungry."
For the Bears, their third straight sectional title came despite the absence of star midfielder Matt Waterhouse, whose senior season came to an early and disappointing end when he was injured against Rye back in early April.
"It's so frustrating for me because he's my best friend," said Rispoli. "I'd do anything for him. I know how hard it is for him to sit out, but it's great knowing that he's there. He's an All-American. Every day during practice, he'll give me advice to help me. He's just a great team guy. Yeah, this definitely was for him because we know how great of a player he is and we know what he means to this team. So that's why we gave him the plaque right after we won because this win was for him."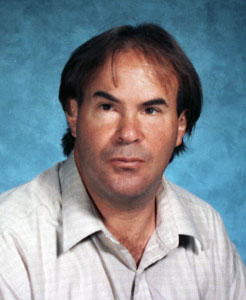 Andy is a sports editor at Examiner Media, covering seven high schools in the mid-Westchester region with a notebook and camera. He began there in the fall of 2007 following 15 years as a candid photographer for the largest school picture company in the tri-state area.
Read more of Andy's full bio here.
Read Andy's archived work here.