Boys HS Soccer Preview 2023
News Based on facts, either observed and verified directly by the reporter, or reported and verified from knowledgeable sources.
We are part of The Trust Project
Haldane, Briarcliff, Yorktown Wear the Crown, Bear the Crown
Returning Champs Will Find Repeating a Tough Task
By Ray Gallagher, Examiner Sports Editor @Directrays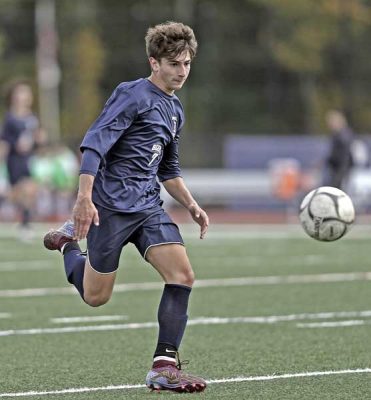 The 2022 boys' soccer campaign was a banner year for the Examiner-area clubs as three teams – Class A Yorktown, Class B Briarcliff and Class C Haldane – each hoisted the hardware after claiming their respective Section 1 titles and representing at states where Haldane copped its first state nugget under Coach of the Year Ahmed Dwidar #MyDude!
Of the three, Yorktown will find it toughest to repeat after graduating 16 seniors after a school record 20-win season, which was cut short in the opening round of the NYSPHSAA tournament, not to mention, runnerup Tappan Zee #Loaded and a retinkered Somers squad that settles for nothing less than a sectional title.
Haldane went the distance last year under Dwidar and looks poised to repeat in Class C, and Briarcliff looks every bit the part of a repeat offender in Class B, though the competition is thick as thieves.
Here's the thing: They don't just toss out a bag of balls on Section 1 pitches anymore and have at it like they used to back in the day. Off-season preparation and in-season adjustments are the new normal and those that do it best will be the last club standing #Facts.
The newly-revamped classifications have left the following breakdowns: Class AAA has 12 teams this fall, including Dutchess powers Arlington (4X state champs) and John Jay EF, along with down-county powers New Rochelle, Ossining, White Plains and Mamaroneck; Class AA has 20 teams, including local rivals Somers and Yorktown, along with Examiner-area clubs like Fox Lane, Greeley, Carmel, Brewster, Peekskill and Mahopac, plus heavy favorites Scarsdale, the reigning NYS champs; Class A features 16 teams, including locals like Lakeland, Byram Hills, Panas, Hen Hud, plus the Class A favorites Tappan Zee; Class B has 17 teams doing battle, including local heavyweight and reigning champion Briarcliff, its border rival Pleasantville, Putnam Valley, Croton-Harmon, Westlake and Valhalla, along with a potent Bronxville; Class C has just five clubs, including reigning NYS champ and class favorite Haldane.
After the newly minted Tuskers and Hornets went toe-to-toe for the summer league title, we would suspect a ton of improvement from a resurgent Somers club in AA, which should challenge Scarsdale for all the marbles, and a steady Lakeland team that drops down to Class A this fall to challenge TZ.
There are a ton of game-changing prospects out there this fall, poised for breakout campaigns, including Lakeland's Connor Daly, Anthony Villa and Anthony Abbondanza; the loaded Somers quartet of Hyugo Todo, Brady Leitner (possible #GAG dude), Lucas Arbalaez and Matthew D'Ippolito; Byram's Billy Gillespie and Connor Boekel; Panas stud Koky Duarte; Carmel's combo of Neel Walia and Zachary Foltz;  Ossining's duo of Alex Lenaghan and Kenny Mocha; the Yorktown trio Nick Varela, Owen Tomeny and Michael Munson; Haldane's Clem Grossman and Ronan Kiter; Valhalla's Luka Pandzic and Matthew Del Gatto, a Briarcliff cast of Emilio Abud-Chalita, Declan McClaughlin, All-NYS D Miles Prosperino (#Stud) and Nathaniel Rhode; White Plains' Adrian Ramos; Put Valley's Miguel Diaz; Croton's Louis North and Liam Stapleton; Greeley's Diego Velasco and Matthew Rodriguez (and 13 returnees);  Brewster's Dante Gulla and many, many more – too many to mention — at the peak of their powers.
"Like everyone else, we are definitely excited to get the season started," Lakeland's Daly said. "I had the whole team over to the house last night and everyone is motivated and energetic. This team is very connected and everyone is on the same page as we aim for the section title."
Saddle up, lads; the pitch is sure to be full of vim and vigor and/or piss and vinegar as we ride high toward October 19th, the first day of playoffs, when clubs hope to be at full strength and in whole stride after league titles are squared. The quarterfinals and semifinals will quickly follow (10-21/24) with the finals set for Oct. 27/28 at Lakeland High School, among the premier soccer venues in the region. The ultimate goal is a visit to Middletown High School on Nov.11/12, home of the NYSPHSAA Finals.
Have at, you young whippersnappers!
CONFERENCE II-D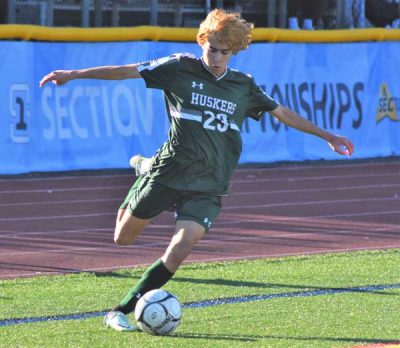 YORKTOWN
Coach: Zoran Milojevic, 3rd season
2022 Record & Playoff Result: 20-1; Section 1 Winner; Lost in Regional Final
League Favorite: Somers
Section Favorite: Scarsdale
Top Returning Players: Nick Varela, Michael Munson, Ricky Tiberii, Justin Soliz
Key Newcomers: Haniel Flores
Top Scoring Threats: Varela, Munson
Lockdown Defenders: Joe Granitto, TR Araneo
Goals: We are in the rebuild year after losing 16 seniors. We are looking to be competitive and hopefully have a winning record.
Coach's Comments: It will be hard to replicate the success from last year but we are hoping to remain competitive.
SOMERS
Coach: Brian Lanzetta (8th season, 100+ wins and less than 20 losses), Assistant Justin Huff
2022 Record & Playoff Result: 11-7, lost to Yorktown in quarters
Top Returning Players: Senior Captain Mathew D'Ippolito is headed back in between the posts this season. His junior year he scored 9 goals taking a field job, but his main position is goalie. He grew a ton and his goalie skills are amazing, he is definitely in the Elite 11 talks for best keeper in section one; Brady Leitner is returning for his senior year, his intensity and ruthless power will be a problem across the board. We are really looking forward to watching him score some nice goals; Lucas Arbelaez is returning for his senior year, and well if you didn't see his hat trick in the summer league final, it pretty much speaks to what he brings to the table. His left foot and bull shark-like features makes him a strong talk for a potential all state soccer player; Noah Heschler, junior center back. He started every game at center back as a sophomore, he is arguably one of the top defenders in section one in my eyes, not to mention his attitude and ability is great to work with.
Key Newcomers: Daniel Nikac coming into his junior year will really be taking a key role this year, he played a lot as a sophomore; It's really nice to have Hyugo Todo back. Hyugo is a strong box to box central midfielder with skill and vision. I'm really excited to be working with him again;  Emmanuel Perez, Ryan Pacuar, Seth Klayman, Griffin Heschler and Connor Van Tassel will all be key newcomers into strong new roles.
Goals: To win a third sectional title since 2018.
Coach's Comments: Somers soccer is looking to have a great year this coming season. We had a great summer together, claiming the summer league title. The boys are working extremely hard. We have a strong senior class and a very strong junior class.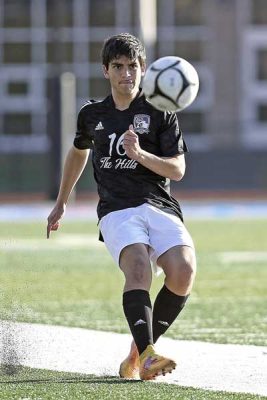 BYRAM HILLS
Coach: Matty Allen (23rd varsity, 25th overall)
2022 Record & Playoff Result: 11-6-2 (Lost in semifinals to Bronxville)
League Favorite: Somers is loaded. Yorktown is always dangerous.
Section Favorite: Tappan Zee returns two All-State Players and Lakeland has studs everywhere on the pitch and on the sideline.
Top Returning Players: Connor Boekel (CB), Zach Pero (LW), Gavin Nichols (K), Greg Shrayer (CDM)
Key Newcomers: Too early to tell but really like what Bertram Parlev has brought to us defensively. He's a young man that transferred from Denmark and his style is unique and passionate.
Top Scoring Threats: Ryan Nichols, Owen Lee and Chris Amenedo. All bring different facets to scoring.
Lockdown Defenders: Boekel is a beast. Emmitt Wolland is a rising junior star player.
Goals: The goal is always to win the final game of the season. On the journey to that, we hope to come together as a team, enjoy the ride and come together as one. Also, would like to have the boys become better men who learn how to handle adversity.
Coach's Comments: Looking forward to working with this group this year. Don't have that star player so we will rely on team building and organization. These are my favorite types of teams to work with as they have a blue collar mentality. In a new league this year as we will now travel north instead of south and the Bobcats are looking forward to the challenge.
BREWSTER
Coach:  Jim McKee, 2nd Season, Asst. Coach Dan Rossi, 2nd Season
2022 Record & Playoff Result: 2-12-2 (Did not qualify for sectional playoffs)
League Favorite: Somers
Section Favorite:  Tappan Zee
Top Returning Players: CB – Carter Dineen; M – Dante Gulla; F Victor De Paz; F – Edwin Najera
Key Newcomers: B Ervis Derri
Top Scoring Threats: De Paz, Najera, Gulla
Lockdown Defenders: Dineen, B Kevin Lilguisaca
Goals:  To qualify for the sectional playoffs
Coach's Comments:  We're in Year 2 of a complete program rebuilding job, the kids have trained very hard this off season to try and improve and we expect to take a step forward this year.
CONFERENCE II-C
LAKELAND
Coach: Tim Hourahan, 19th Season (211-104-21)
2022 Record & Playoff Result: 13-4-1. #4 seed in Class A. Lost in quarterfinals to #5 seed Horace Greeley 2-1
Section Favorite: Tappan Zee went 19-1 and lost in sectional finals last year to Yorktown.  They also return two All-NYS players in Kryger (West Point commit) and Jacobs.
Top Returning Players: Connor Daly: Senior- 2x All-Section, 4 year starter at Center Mid; Arjun Parambath: Senior- 2x All-League and 2022 All Section Center Mid, 3 year starter; Anthony Villa: Senior- 2022 All league defender; Anthony Abbondanza- Senior CAM/ Winger who led team in goals scored during 10-2 summer league play
Key Newcomers: Lucas Boyko is a rising sophomore that has really come on strong during the winter, spring and summer seasons. He is fitting in really well with this 12 man senior class and looks like he will have an immediate impact on the 2023 season.
Top Scoring Threats: Lakeland had a ton of success this past seven months preparing for the 2023 season, beating Eastchester in the championship game of a 16 team 6v6 indoor winter league and then reaching the summer league finals in a loaded 16 team bracket. Two players who are in great form and did a ton of scoring for the program in those two leagues were seniors Anthony Abbondanza and winger Silvio Ahmataj. They are really starting to play well off of each other and are really comfortable in front of goal.  We also expect that Connor Daly, coming from a deeper position, is going to find the net as well and he did contribute 7G and 7A in 2022 playing from that deep lying position.
Lockdown Defenders: The coaching staff feels really good about our back line and goal keeper position and feel that can be the strength of this team. We are going to get really good goalkeeper play (Oban Rader) and have some studs on our back line. Senior Jake Pepaj is an outstanding high school center back and has great leadership skills to lead this group. Antony Villa has been known to put a few players in his pocket over the years and senior Mattew Cumbal is playing at a really high level.
Goals: We feel really good about our roster and have had some exceptional senior leadership over the past few months in preparing for this season.  After reaching the sectional finals five times from 2001-2011 the program has not been back to that biggest game since then and we will continue to work each day to find ways to get back to that game.
Coach's Comments: We have added two coaches to the program this year and it has already had an impact on the team thru the summer and our pre season camp this past week.  Jordan Fein was a 2x captain at Lakeland (2015, 2016) and went on to play college ball at SUNY Plattsburgh. We have also added Sectional Championship winning coach Rich Becker to the staff who has over 20 years of high school coaching experience inside of Section 1.  Along with alumni Nick Jerussi who will be roaming the sidelines for his 15th year at Lakeland we feel really good about our staff.  We are all very excited to play in the "NEW CLASS A"  and all that those challenges will bring us and look forward to "officially" starting with this group on Monday
HEN HUD
Coach: Chris Cassidy, 17th year
2022 Record & Playoff Result: 4-13 lost to Harrison in outbracket
Top Returning Players: Zach Zalamea, Owen Martinez, James McManus, Jesse Garcia
Key Newcomers: Bruno Leite, William McKinley
Top Scoring Threats:  Zalamea, Leite
Lockdown Defenders: Luke O'Connor, Victor Garcia
Goals: We would like to be more consistent.
Coach's Comments: I am excited to see this team come together.
PEEKSKILL
Coach: Jon (JP) Iasillo, 10th season
2022 Record & Playoff Result: 10-4-2; lost in 1st Round to Pearl River
League Favorite: any team in class
Section Favorite: any team
Top Returning Players: Angel Cabrera, Joe Guanuche, Andres Cabrera, Cris Chunchi, Justin Hidalgo, Jonathan Alvarez, Melvin Criollo
Key Newcomers: Umaru Conteh, Kevin Cajamarca, Ariel Tenezaca, Juan Ventura
Top Scoring Threats: Chris Chalco, Randy Tapia
Lockdown Defenders: Daniel Farez Sierra, Roy (Chichi) Escobar, Ivan Lituma
Goals: Win our league and go further than any Peekskill team has in sectionals
Coach's Comments: This year's team is well balanced and provides the coaches with flexibility in our lineups. We're greatly looking forward to this season.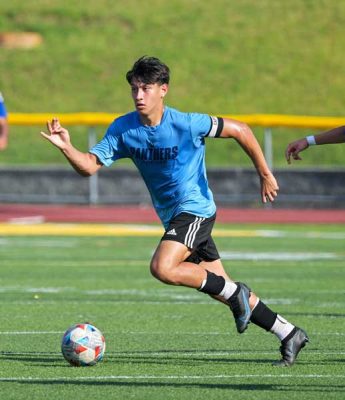 PANAS
Coach: Peter Pryschlak, 6th season
2022 Record & Playoff Result: 7-9-2, lost 3-1 in quarterfinal to section finalist Tappan Zee
League Favorite: Up for grabs
Section Favorite: Tappan Zee
Top Returning Players: Koky Duarte (petty sick talent), Alex Guevara, Johan Easaw
Key Newcomers: Will find out
Top Scoring Threats: We will be sharing the wealth.
Lockdown Defenders: Jake Burns, Ronak Das, Nick Gutierrez
Goals: To win a league championship and host a sectional game
Coach's Comments: We're a young team hoping to gel together and achieve our goals. We have a tough regular season schedule, which I hope will have us battle-tested come postseason. We strive to become a family and share all the wealth and happiness of the game of soccer.
CONFERENCE I-A
CARMEL
Coach: Vasiliy Shevelchinsky, 4th season
2022 Record & Playoff Result 6-8-3 , lost in first round to White plains in OT 2-1
League Favorite: John Jay/Arlington perennial powerhouse
Section Favorite: Scarsdale were state champs and graduate many players
Top Returning Players: Neel Walia, talented all around with good speed, balance and vision; Kevin Hernandez, controls the middle very well
Key Newcomers: TBD
Top Scoring Threats: Walia
Lockdown Defenders: AJ Cunha, good recovery speed and aggression
Goals: To play deep into sectionals.
Coach's Comments: Graduated 12 seniors but the returning seniors have all been starters for the last two years. The expectations are high on them to perform.
MAHOPAC
Coach: Chris Mulholland, 4th year
2022 Record & Playoff Result: 8-9, Lost in first round to Lakeland 2-0
Top Returning Players: Kody Booth, Jr. MF, Shane Waring, Sr. D, John Kroni, Sr. MF
Key Newcomers: Yusef Aljamal, Jr. D, Justin Chin, So. MF, James Healy, So. MF
Top Scoring Threats: Andrew Provenzano, Jr. F, Booth
Lockdown Defenders: Aljamal, James Biolchini, Sr. D
Goals: Improve off of last season
Coach's Comments: The team is young this year but very talented with a great work ethic.
CONFERENCE I-C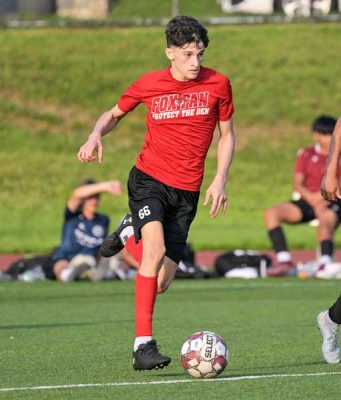 FOX LANE
Coach: Mike Tomassi, 3rd Season
2022 Record & Playoff Result: 7-10, lost in first round to Yorktown
League Favorite: White Plains
Section Favorite: Scarsdale
Top Returning Players: Sal Rotolo, Andy Ramos, Jacob Miller, Tucker Wein, Connor Cox, Eli Daglio, Josh Martinez, Daniel Sorto
Key Newcomers: Adrien Sudol, Fredy Contreras, Brayan Soto
Lockdown Defenders: Rotolo, Ramos
Top Scoring Threats: Sudol, Contreras, Wein
Goals: Our goal this season is to take another step forward and compete for a league championship.
Coach's Comments: We have a very good mix of returning players with a talented group of young players. We are excited to take the next step as a program and we hope our off-season work will pay off for us this upcoming season.
OSSINING
Coach: Joe Scamarone
2022 Record & Playoff Result: 10-3-4, drew Mamaroneck 0-0 in R16 (Mamo advanced 8-7 in PKs)
League Favorite: hard to tell, our league is competitive down to the last game
Section Favorite: I could see New Ro or JJEF or even us winning it all
Top Returning Players: Jason Chunchi, Alex Lenaghan, Justin Cabrera, Kenny Mocha
Key Newcomers: don't really know yet
Top Scoring Threats: Mocha
Lockdown Defenders: Randy Vallejo
Goals: League Title, RiverCup 2023, Section Title
Coach's Comments: It's a good group of players that've been playing together for a while!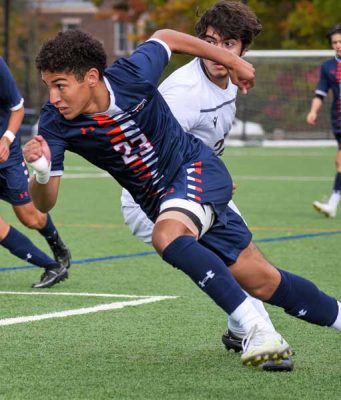 HORACE GREELEY
Coach: Camp Shropshire
2022 Record & Playoff Result: 14-3-2, lost to Yorktown in semis
Top Returning Players: Greeley returns 13 players: All-League keeper Diego Velasco (captain);   Sr. captain Matthew Rodriguez; M Joshua Shofaro; M Jesse LaRosa; Captain, Darian Paez (CD), Jack Munowitz (Sr) and Steven Kang (Jr),
Coach's Comments: It's going to be a difficult journey, as always, and our league is tough.  I feel good about the season, nevertheless. We have a lot of experience in the Section 1 viper pit!
WHITE PLAINS
Coach: Mike Lambert, 4th season as head coach, 18th year in program (Modified, JV, Varsity Asst)
2022 Record & Playoff Result: 13-5-1, lost in semifinals to New Rochelle by a score of 2-1.
League Favorite:  Horace Greeley or Ossining
Section Favorite:  John Jay EF
Top Returning Players:  Adrian Ramos, senior CB; Andres Arce, junior MF; and Charles Reid, junior F
Key Newcomers: Alex Napoli, junior F; Eric Garcia, sophomore MF
Top Scoring Threats: Reid, Napoli
Lockdown Defenders: Francis Fokoue Nkoutche, soph
Goals:  Continue our streak of being League Champions to a fourth straight season and make a postseason run.
Coach's Comments:  We graduated 10 starters, five of which are playing at the next level.  We are a young and scrappy team who will be looking to find its identity on the field. Graduating so many starters we expect to appear vulnerable, however, we are looking forward to the opportunity to show what we can do.  The majority of our starters will be here for two years, so we will come out the gates young and hungry.
CONFERENCE III-D
HALDANE
Coach: Ahmed Dwidar, 10th year
2022 Record & Playoff Result: 19-2 Class C Section 1 champs , regional champs and New York State champs.
League Favorite: hopefully us
Section Favorite: hopefully us
Top Returning Players: Ronan Kiter GK , Clem Grossman;  Max Westphal midfielder
Key Newcomers: Jack Illian
Top Scoring Threats: Brandt Robbins
Lockdown Defenders: Ty Villa, Matthew Nachamkin
Goals: Another perfect year.
Coach's Comments: It's going to be hard to fill the key losses from last year's players, like William Sniffen and Ryan Eng Wong, who are very hard to replace.
PUTNAM VALLEY
Coach: Tim Weir 3rd season
2022 Record & Playoff Result: 1-13-1 (did not qualify)
League Favorite: Haldane
Section Favorite: Briarcliff
Top Returning Players:  Miguel Diaz (G), Josh Bustos, Leo Ferreira, Charles Garcia, Escuar Ordonez
Key Newcomers: Johnny Alfaro
Top Scoring Threats: Alfaro, Ordonez
Lockdown Defenders: Bustos, Garcia
Goals: We want to win our league and make some noise in the sectional tournament
Comments:  We had a very inexperienced team last year and we gained valuable game experience. This year we need to build off that experience and outwork our opponents. It is important that we work hard each day and be a better team at the end of the day than we were at the beginning of the day.
CROTON
Coach: Abdulhakim Byabusha, 1st Season
2022 Record & Playoff Result: lost first round
League Favorite: Haldane
Top Returning Players: # 9 Louis North, #21 Marcos Goni, #5 John Skrelja, #12 Jack Ter Boss, #10 Jordan Gould and #00 Cole Cross
Key Newcomers: #4 Thomas Fleming #8, Jake Stapleton
Top Scoring Threats: #21 Marcos Goni, #9 Louis North, #7 Gavin Cunningham, #12 Jack Ter Boss
Lockdown Defenders: #8 John Skrelja, #16 Christopher Yan
Goals: Aiming for the league title
Coach's Comments: Good group of kids, lots of seniors looking to finish off their high school careers on a good note.
CONFERENCE III-B
BRIARCLIFF
Coach: Brandon Beck, 19th season
2022 Record & Playoff Result: 18-0-2, 14-0-1 Regular Season, Won Section 1 Class B, lost in NYS regional semifinals.
League Favorite: Westlake
Section Favorite: Bronxville
Top Returning Players: Miles Prosperino, Senior, All-NYS D; Toby Young, Senior, All-League GK; Emilio Abud-Chalita, Senior, F; Nathaniel Rhode, Junior, F
Key Newcomers: Jared Epstein, Ethan Anisman, Matt Suarez all junior defenders.
Top Scoring Threats: We shall see. Emilio and Nathaniel led the team in points last season.
Lockdown Defenders: Prosperino
Goals: Our goal is to create a legendary season.
Coach's Comments: We know that we have a giant target on our backs as the defending Section 1 Champions. We are excited to battle in Class B with every opponent and have a memorable season. This team has worked very hard and we are looking forward to growing together this season.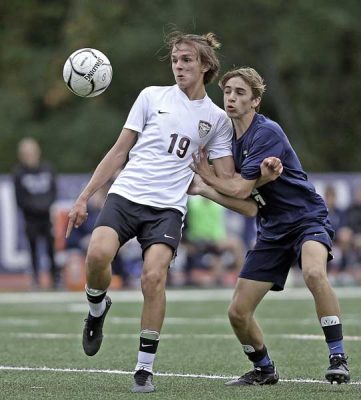 VALHALLA
Coach: Sandro Prosperino, 18th season
2022 Record/Results: 6-9-3 (12 seed) – beat #5 Dobbs Ferry 4-1 in the first round; lost to #4 Keio 2-1 in the quarterfinals.
League Favorites: Our league is super competitive and very wide open. Anyone can win a league game on any given day.
Section Favorite: Until someone knocks off the defending champions, it's Briarcliff.
Top Returning Players: Julian Amorosa, Matt Del Gatto, Leo Dragone, Mikaele Martinez, Luka Pandzic, Kori Prosperino, Lucas Signes, Aarav Sikriwal, and Ian Silvero
Key Newcomers: Mateo Araoz, Miguel Baldeon, Jacob Bricker, and Heming Huang
Top Scoring Threats: We hope to get scoring from many players/positions but will look to Julian, Ian and Brayan Medina for the bulk of this responsibility.
Lockdown Defenders: Lucas Signes was a standout for us last season. Kori and Mikaele will also bear significant defensive responsibilities for us this season.
Goals: As always to protect the standards that have been set by the Vikings who wore the jerseys before them.
Coach's Comments: I'm proud of the commitment and dedication that gets put in on a regular basis to get better…better on the pitch, better in the classroom and better in the community. I know how fortunate I am to coach such an outstanding group of young men.
WESTLAKE
Coach: David Bendlin, 1st Season
2022 Record & Playoff Result: 5-9-2, lost in first round to Bronxville.
Top Returning Players: Thomas Lyden (Sr), Dylan Pray (Sr), Christian Farina (Sr), Jack Jaime (Sr), Artur Dec (Sr), Cian Kelly (Sr), Collin Lyden (So)
Key Newcomers: George Bojovic (Jr), Joseph Vulcano (Jr), Nico Costa (Jr), Reid Stemkowski (Jr), Jonathan Thomas (So), Thomas Morrone (So)
Top Scoring Threats: Lyden Bros.
Lockdown Defenders: Pray, Ortiz, Thomas, Morrone, Bojovic
Goals: To work together every day to build something that we are proud of.
Coach's Comments: Assistant Coach Cuma and I are very fortunate to be able to work with this group of hard-working student athletes in a supportive community surrounded by a great school staff. We look forward to the challenges that come with being in a competitive league with successful programs and strong coaching staff.
**Examiner-area soccer coaches are encouraged to connect with raygallaghersports@gmail.com after each and every game with results, stats and comments for inclusion in our weekly boys' soccer notebook