Bobcats Fall in Extra Innings to Harrison in Class A Final
We are part of The Trust Project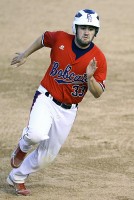 The Byram Hills baseball team got on quite a roll once the postseason began and there were numerous times last Thursday when it seemed all that momentum just might culminate in a Section 1, Class A championship.
So maybe if Chris Lattarulo's mammoth blast in the fifth inning had been hit anywhere but to dead center field or Joe Summa's sharp grounder in the sixth not been right to the third baseman with a teammate leaning too far off the bag or ace pitcher Andrew Slosberg had a few extra moments to warm up before relieving in the last inning, just maybe the Bobcats would have been the ones doing the celebrating as the late-afternoon shadows spread across the infield at Dutchess Stadium.
Instead, it was second-seeded Harrison emerging with the sectional title, defeating the Bobcats 3-2 when cleanup hitter Alex Beckett walked on four pitches with the bases loaded in the bottom of the 10th inning. Tyler Hart, who had smacked a two-out double with no one on, crossed the plate with the decisive run, bringing an end to a suspenseful championship game that lasted three and a half hours.
"That's got to be one of the best games in the finals that have ever been played here," said Bobcats coach Scott Saunders as his devastated players packed up their gear. "Our guys laid it all on the line. Nothing to hang their heads about. I guess it was just the inability in crunch time to get the big hit. I can't be frustrated with these guys. They gave me everything they had."
The ninth-seeded Bobcats, who finished their year with 16 wins in 25 games, had split a pair of contests with Harrison during the regular season, each winning on the road. With the Class A title up for grabs, Byram Hills squandered an early opportunity to get on the board as Harrison starter Mike Forgione stranded two runners with back-to-back strikeouts in the top of the first inning.
Harrison scored an unearned run in the bottom of the inning, but the Bobcats responded by scoring twice in the second. With one out, Henry Milano walked and then Summa ripped the first pitch he saw from Forgione into center field for a single. Alex Varnhagen ripped a 3-1 pitch for a run-scoring double and, an out later, Jack Hatheway drove home Summa with a line single to center. On the play, the Huskies' Shang-Li Polera threw out Varnhagen at the plate to end the inning.
Hatheway, the Bobcats' starting pitcher who lasted six innings, worked himself out of a bases-loaded jam in the second by striking out Polera. In the third, though, Harrison managed to tie the game as Max Bruckner's sacrifice fly to right field easily scored Beckett, who had led off with a walk. The Bobcats got a single from Milano and a two-out double by Varnhagen in the fourth inning, but both runners were stranded when Jared Feldman was called out on strikes.
An inning later, Lattarulo and the Huskies' Polera provided a fair imitation of Vic Wertz and Willie Mays in the 1954 World Series. Lattarulo's towering drive to center was hauled in by a backtracking Polera, who caught the ball over his shoulder in front of the warning track as the Bobcat base runner, Slosberg, scampered back to first. Anthony Arditi then laced a liner right at leftfielder Steve DeLeo and the teams remained tied.
"Yeah, it's something Chris has been doing ever since he was a freshman," said Saunders of the long drive by Lattarulo. "Unfortunately, it just hung up there a little bit. Anthony, same thing, he crushed it.  I guess he just missed it by an inch because we thought it was out off the bat."
Then in the top of the sixth, the first two Bobcat batters, Brian Hammer and Milano, reached on errors. With runners on the corners, Luke Sassano came on to pitch for Harrison. His first offering to Summa was grounded to third baseman Jack McCarthy, who was able to tag Hammer, stuck in no-man's land just off the bag, and then fire to first to complete a pivotal double play. Varnhagen lined out to left for the third out and Byram's big chance to regain the lead was suddenly gone.
"That was huge," said Saunders. "We had first and third, nobody out, and that's a game-changing play. They stepped up. They did a job and got themselves out of trouble and I think it gave them some of the momentum there too."
In the seventh, Feldman and Slosberg drew walks, but Harrison turned to its star pitcher, Bruckner, to end the threat. He had pitched a complete game just 48 hours earlier against Kennedy, but still had enough left in reserve to strike out Lattarulo looking and then get Arditi swinging.
Scott Rose came on in relief of Hatheway in the bottom of the inning and Harrison put two runners aboard with just one out. But Rose got Bruckner on a fielder's choice and then struck out DeLeo to send the game into extra innings. Byram Hills wound up stranding a pair of runners in both the eighth and ninth innings against Bruckner before the fateful finish an inning later.
Facing Summa, the Bobcats' third pitcher of the game, Hart sparked the 10th-inning, two-out uprising with his double up the gap in left center. A wild pitch moved him to third and then Jake Zuckman walked. Saunders turned to Slosberg, who had pitched Tuesday's semifinal game at Beacon. Slosberg promptly walked Polera to load the bases and then missed high on three consecutive pitches to Beckett. His fourth was just inside and Hart raced across the plate with the winning run.
"We needed to get that one out and Slos said he was good to go for a couple of batters," said Saunders. "If we had the situation again, I know you could second guess it now, if we had that situation again it's tough to say that you wouldn't go to your ace in a big spot like that. He's the guy we always want on the mound and, unfortunately, today he didn't get it done. But all season long, he's been one of the section's best."
"We came in thinking we're gonna win," said the Bobcats' Summa. "We gave it all we got. You can't be upset when you give it your all every inning, every pitch. We did what we could. It was a close game, 10 innings. You can't ask for much more."
Saunders, too, was well aware he couldn't have asked much else from his team. "This has been the most magical run in school history," he said. "These guys have been outstanding in every sense of the word. We knew we had something special, but they took us on a ride and it's something we're not gonna forget."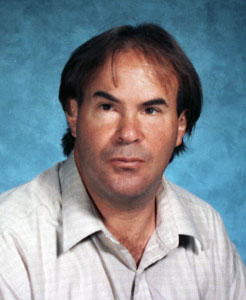 Andy is a sports editor at Examiner Media, covering seven high schools in the mid-Westchester region with a notebook and camera. He began there in the fall of 2007 following 15 years as a candid photographer for the largest school picture company in the tri-state area.
Read more of Andy's full bio here.
Read Andy's archived work here.