News Based on facts, either observed and verified directly by the reporter, or reported and verified from knowledgeable sources.
Board of Legislators Elect Gashi as its New Chairman
We are part of The Trust Project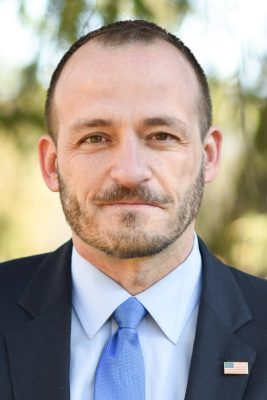 County Legislator Vedat Gashi (D-Yorktown) was elected the new chairman of the Board of Legislators Monday night to fill the leadership void created less than three weeks ago.
In a 15-0 vote, the board approved Gashi to succeed Legislator Catherine Borgia (D-Ossining) who was forced to resign from her role as chair after the other members of the 15-legislator Democratic caucus thought she mishandled a situation where a staffer was under investigation for trying to meet an underage girl.
Gashi, who represents the 4th Legislative District that includes New Castle and parts of Somers, Yorktown and Ossining, ascends to the top spot on the board during his second term. He will remain in that role until the legislative session expires at the end of the year.
"I am humbled by the trust placed by my colleagues as this new chapter of leadership begins," Gashi said during roughly five minutes of remarks. "I look forward to working with each and every one of you on priorities of your district, and (would) regard my tenure a success if I'm able to help you all succeed with the priorities that you have."
In his brief address, Gashi noted that he is the first Albanian-American and the first lawmaker of Muslim faith to hold the position of chairman in the county's history.
He then recounted how as a child he never would have thought it to be possible to be able to lead a governmental body after he and his family fled Kosovo when Gashi was about four years old. He then thanked the U.S. for opening its arms to his family in 1986, shortly after President Ronald Reagan and a Democratic Congress collaborated to pass the Immigration Reform Act that offered families fleeing war, persecution or economic despair a pathway to citizenship.
"I'd like to also say that at a time when other communities are in the news for attempting to put up barriers to immigrants, to asylum seekers, to refugees, that I am proud to be in a county that recognizes that diversity and inclusion is a strength, our strength, than a challenge we have to bear," Gashi said.
Gashi used the opportunity to call on the federal government to work toward comprehensive immigration reform "for people like me and my family. A path to citizenship benefitted us but is denied to others today."
Since Apr. 28, when Borgia resigned from her post under pressure, Legislator Nancy Barr (D-Rye Brook) had served as interim chair.