Behind on Rent Due to COVID? Program Helps Tenants Avoid Eviction
We are part of The Trust Project
Westchester County is working to reach tenants who have been unable to pay their rent as well as landlords who did not receive their monthly rent payments because of the impacts of the COVID-19 pandemic.
The county is partnering with 13 local nonprofit organizations to spread the word and help eligible tenants and landlords apply to the state's Emergency Rental Assistance Program (ERAP). Eligible tenants must show they fell behind on rent or utility bills since Mar, 13, 2020, and not exceed 80 percent of Average Median Income.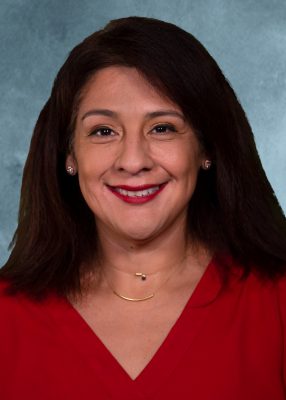 Each tenant would be eligible to have up to 12 months of back payments made on their behalf.
Westchester received $22.7 million through the Treasury Department earlier this year to pay for the program, of which $20 million will be paid directly to landlords who have had tenants fall behind on rent, said Blanca Lopez, assistant director of operations for the county.
While there is no deadline, households who may be eligible are encouraged to do so as soon as possible because the funds are finite, Lopez said.
"What the county would do is to promote and market this program to its fullest potential because we want to make sure that every Westchester household who has been impacted by COVID and is behind on their rent or utility bills can apply for this program," Lopez said.
As part of that outreach, the nonprofit organizations are offering assistance to people in communities throughout Westchester. Lopez said very often it is the local organizations that have the respect and trust of their community members rather than government agencies.
Carola Bracco, executive director of Neighbors Link, which works with the immigrant community throughout the county and is one of the participating nonprofits, said for each household that applies for the relief, the tenant must fill out one portion of the application and the landlord is obligated to fill out another.
Bracco said in certain communities, particularly common among immigrants who have worked in the service industries, the loss of income and threat of eviction has been real despite the state having invoked a moratorium on rent and evictions. The rent moratorium is set to expire on Aug. 31.
"We know for a fact that in spite of a rent moratorium, people were still evicted or kicked out through informal processes as opposed to being legally evicted," Bracco said. "People were forced out of their living arrangements and their apartments. There were many people, and we find out about it either after the fact or from what happened from one day to the next."
The demand for assistance through ERAP has been great, said Esmeralda Hoscoy, regional director of Westchester County for Catholic Charities in its Peekskill office. There were 357 phone calls and 124 e-mails received by the organization just in the southern half of Westchester during the first 47 days since the program's June 1 launch. Those figures don't include the City of Yonkers, which is administering the program on its own.
For those who may not be proficient in English or technology, the process of making sure the application is properly filled out can be laborious, Hoscoy said. In some cases, her office has had to refer applicants to one of the other participating non-profits.
"A lot of people trust Catholic Charities, have had interaction with Catholic Charities in some form," she said. "Whether that was from our SNAP program or immigration department, which is quite large, or any of our other referral services, I think I do have quite a high volume because we're very well-known and individuals trust us."
Bracco said the county reached out to Neighbors Link and the other organizations because they have had a proven track record in administering programs in the past. During the pandemic, for example, Neighbors Link received an anonymous $1 million donation to be used for direct payments to families. It distributed $1,000 each to 1,000 families, she said.
However, spreading awareness about ERAP has its challenges. She stressed that one's immigration status has no bearing on eligibility and that the organization will work with municipal governments and school districts throughout the county to identify those in need.
"It is very important that the county and Neighbors Link give consistent messaging that it is safe to apply for these funds, and I think the community knows that we will work with the county to ensure that it is safe, and they trust us to do that," Bracco said. 
For more information about the Emergency Rental Assistance Program, visit https://otda.ny.gov/programs/emergency-rental-assistance. For a full list of nonprofits that are assisting applicants, visit https://homes.westchestergov.com/housing-help.