News Based on facts, either observed and verified directly by the reporter, or reported and verified from knowledgeable sources.
Bears' Dominant First Half Leads to a Win Over Yorktown
We are part of The Trust Project
By Andy Jacobs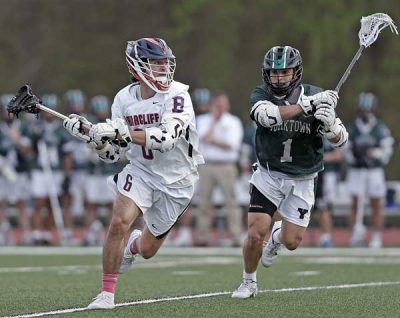 No one has to tell Briarcliff head coach Al Meola about the significance of any victory over Yorktown, easily the most successful team in Section One lacrosse history.
"For me, I grew up in Lakeland, I was part of the Murphy Cup for a few years when I was in high school," he was recalling late Thursday afternoon. "I always came out on the losing end of it."
Meola had just seen his Bears put together a dominant first-half performance, jumping out to a commanding 6-0 advantage, on their way to a lopsided 12-4 win over the turnover-plagued Cornhuskers. Jack Ricciardi finished with four goals, while Brandon Rispoli and Alex Kirshenbaum added three apiece as the host Bears defeated Yorktown for a second straight year.
"Yeah, it's pretty cool," said Meola about watching his players matter-of-factly accomplish something that was so elusive back when he played — jump all over the Huskers. "It's awesome, so I'm pretty happy as a coach."
The game was two and a half minutes old when Ricciardi scored the first of his goals, using a double-spin behind the cage before coming around to deposit the ball in the back of the net from right of the crease. The Bears' lead grew to 2-0 after a careless Yorktown turnover set the stage for Lucas Proctor feeding a cutting Kirshenbaum in front with 7:35 remaining in the opening quarter.
Just 45 seconds later, Kirshenbaum, at the right doorstep for a point-blank shot, was on the receiving end of a pass from Elliot Jones and scored Briarcliff's third goal of the day. And even though Proctor would leave the game for good with just over two minutes left in the quarter after getting shaken up trying to intercept a pass at midfield, the Bears continued their domination right into the second period.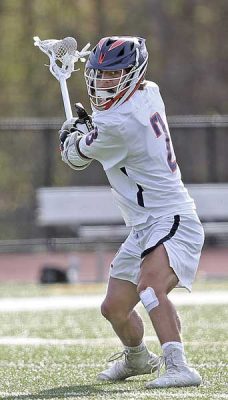 The Bears came out of a timeout after another Yorktown turnover and Rispoli, from straightaway, fired a shot past the Huskers' Vito DeBellis with 8:37 left in the half. Up a man a minute later, Yorktown nearly got on the scoreboard but Bear goalie Evan Van Camp thwarted a close-range shot and Briarcliff maintained its 4-0 cushion.
The lead grew to five goals when Ricciardi, from a restart behind the cage, came around the front and sent a low, lefty sidewinder shot into the net with 6:18 on the clock. Three minutes later, after Jared Sturman intercepted a Yorktown pass to give the Bears possession, Ricciardi scooped up a loose ball in front of the cage, spun to his left to avoid contact, then gathered himself while on the move before somehow putting the ball past DeBellis an instant before getting hit.
At halftime, ahead by half a dozen goals, Meola kept his message to his players very brief.
"Probably the shortest one I've ever had," he said. "Sometimes you don't need to over-talk it."
The offense was clicking and defensively they had stifled the Huskers, especially when they spent a good portion of the first quarter with Nico Santucci shadowing Yorktown's main weapon, Harry Griff, everywhere he moved.
"We're getting ready for playoffs, so we're trying some different things," said Meola about the special defense on Griff. "Seeing what works and hopefully send a message to the rest of the section, like we're doing some different things. They have to be ready for it. Get people uncomfortable. That's our hope. It worked pretty well for a while."
A minute into the second half, Ricciardi and Rispoli played catch up top before Ricciardi cranked a lefty shot into the cage to stretch the Briarcliff lead to 7-0. The Cornhuskers finally got their first goal nearly three minutes into the third quarter when Drew Weismann fired a shot over Van Camp's shoulder.
But the Bears answered 82 seconds later when Rispoli, from the exact spot Ricciardi had scored from earlier in the period, fired in a low shot to give the Bears an 8-1 lead. Just 13 seconds later, after Yorktown won the faceoff, Chris Constantine scored the second Husker goal. With 4:13 to go in the quarter, a shot by Jack Duncan from the right doorstep cut the Briarcliff lead to five goals.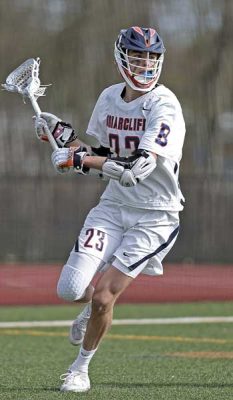 In the fourth quarter, the Bears ended any doubt about the outcome when they scored three times in a 71-second blitz, starting with a goal by Rispoli dodging to his right and firing to the far side of the cage with 9:54 left. The next two came from Shane Dean, who until recently was a member of the Bears' JV team. He wound up on the receiving end of set-up passes from Jones and then Rispoli and converted on both.
"Yeah, stepped up," said Meola of the scoring by Dean. "His first goals. It was pretty sick, so that's awesome. We just pulled him up from JV a couple days ago."
The Bears built their largest lead of the day, nine goals, when, out of a timeout, Kirshenbaum raced in five seconds later to score with 6:47 remaining. Yorktown midfielder Chris Buckenberger closed the day's scoring with just over two minutes to go, but it wasn't long before Briarcliff was celebrating its fifth consecutive win and 11th in 13 games this season.
"I think we try to really have an identity riding and clearing," said Meola. "We got the ball back a bunch of times. Our rides did really well and our clears did really well. We're really big on riding and clearing. We place a really high premium on that part of the game. So that's our identity. We did a tremendous job."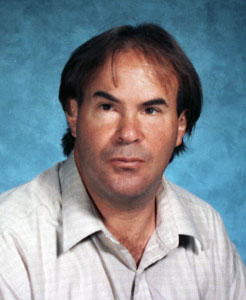 Andy is a sports editor at Examiner Media, covering seven high schools in the mid-Westchester region with a notebook and camera. He began there in the fall of 2007 following 15 years as a candid photographer for the largest school picture company in the tri-state area.
Read more of Andy's full bio here.
Read Andy's archived work here.