Balance of Power at Stake in Yorktown Town Board Special Election
We are part of The Trust Project
For almost the last 15 months, the Yorktown Town Board has tried to conduct business with less than a full complement of five members. That will all change after next Tuesday, March 10, when a special election is held to fill two empty seats.
The special election is actually two separate elections. In one race, Republican Greg Bernard and Democrat Rosanne Brackett are running to serve the final two years and nine months of former Councilman Terrence Murphy's unexpired four-year term.
In the other contest, Republican Tom Diana and Democrat Bob Giordano are competing to serve the last nine months of former Councilman Nick Bianco's unexpired term.
The board now consists of Republican Supervisor Michael Grace and Democratic councilpersons Vishnu Patel and Susan Siegel, so the election will determine which party will have the upper hand for the next nine months. Polls will be open from 6 a.m. to 9 p.m.
Bernard vs Brackett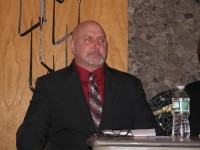 Bernard, a 30-year resident, is looking to return to the board that he served on from 1994 to 2001. A former Planning Board member as well, Bernard had sought committee support to run for highway superintendent two years ago but fell short to Dave Paganelli.
"I believe my resume says I'm qualified for this position," Bernard said of running for the Town Board. "I think experience definitely counts. Whose side is he on? I think we need to get away from that type of thinking. If I get elected I will work with anyone."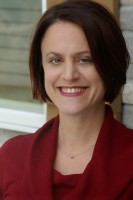 Brackett is running for elected office for the first time. A former manager with Verizon, Brackett is a stay-at-home mom and a member of MOPS (Mothers of Preschoolers) whose opposition to the planned Algonquin natural gas pipeline expansion propelled her into wanting to represent residents.
"What I saw I didn't like. Instead of complaining I decided I would so something about it," Brackett said. "I think we need a fair and open Town Board. I'm here to be a new voice and a new face with new perspectives."
Bernard feels it's essential for someone running for Town Board to have gotten their feet wet in some other board or committee. "I don't think it's time someone learning the job should be on the Town Board," he said. "I want to move Yorktown forward."
Brackett disagreed, saying, "I don't think I have to put 20 years on the Planning Board first. That's ridiculous. We need to change things and we can't do it by putting people back on the board."
On the issue of attracting businesses to Yorktown, Bernard said the town has to do a better job of projecting being "business-friendly."
"We need to make it easier for a small business owner; allow them to put up a sign without taking six months to get approval," he said. "We need to be a little more creative in how we develop our town and we need to improve the infrastructure to make sure it's up to speed."
Brackett said she would try to get feedback from existing business owners on what hurdles they face. "I think we need specifics other than just saying we want to be business-friendly," she said. "We have so many resources that have special knowledge. We need to tap into those groups."
Diana vs Giordano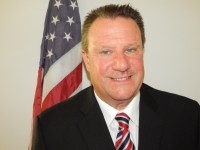 Diana is a lifelong, third generation Yorktown resident and a retired police officer having worked for Yorktown, Cortlandt and Westchester County. He owns an oil delivery and service business. Diana lost to Paganelli for highway superintendent in 2013 and lost to Councilwoman Susan Siegel in November in a special election to fill Paganelli's former council seat.
"I feel that I'm a good candidate for this position," Diana said. "I hope to bring some fairness to the Town Board and get it back on track. I would like to bring civility back to the Town Board. I will bring common sense. We have to keep moving Yorktown forward. This is the Town of Yorktown. This is not the Town of Tom. We all have to work together."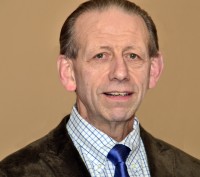 Giordano is a retired IBM manager who has lived in Yorktown for 27 years. He served on the town's Planning Board, was chairman of the Landmark Preservation Committee and founded the Yorktown Small Business Association. In 2003, he ran for supervisor.
"I've been heavily involved," Giordano said of his community work. "I think we need a government that works for everyone. I think people know me as a straight-shooter and being candid. With me what you see is what you get."
If elected, Diana said he would champion the fight against drug addiction in the area by starting a citizen's task force and pledged his support for the sober home
"This will be my way of giving back to the community," he said. "We know we have an opiate problem. I think the character of this town would be lacking if we didn't allow this home to come in. We are here to be leaders."
"I simply want to move Yorktown to the future," Giordano said. "I think I have a lot of what is needed to do that. I bring a lot to the table."
Diana said having Costco in Yorktown will attract more people to the town, which will benefit existing businesses.
"We all worry about the big box guy coming in and crushing the little guy. With Costco, Yorktown will be a drive to destination instead of a drive through," he said. "We want Yorktown open for business. It lowers all of our taxes."
Giordano said he had his heart set on a hotel/conference center being built on the former motel site where Costco is planned on Route 202.
"We need to become a destination. We want people to come here and spend money," he said. "I would promote tourism and the historic aspects of our town."