Accused Yorktown Teacher Killed in Hiking Mishap
We are part of The Trust Project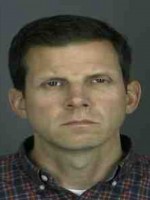 A longtime band teacher at Crompond Elementary School in the Yorktown School District was killed Saturday in an apparent hiking accident in Ulster County.
According to published reports, Jeffrey Whalen, 45, of Yorktown, who has been on administrative leave since being charged in October by the Westchester District Attorney's Office with possessing an obscene sexual performance by a child and promoting an obscene sexual performance by a child in late August at his home, was pronounced dead at about 3 p.m. Saturday at the bottom of a cliff in Mohonk Preserve.
Reportedly, Whalen, who was hiking alone, was taking photographs when he fell off a 200-foot cliff. Two other hikers in the area called 911 after hearing a loud noise. Police are currently investigating Whalen's death as an accident.
Yorktown Superintendent of Schools Dr. Ralph Napolitano acknowledged Whalen's death in an email to district parents Sunday and said a crisis team would be made available to students if needed.
"It is with sadness and a heavy heart that I notify you of the news of the accidental passing of Mr. Jeffrey Whalen which occurred yesterday after a tragic fall while hiking," Napolitano stated in his email. "Please keep the Whalen family in your thoughts and prayer."
Several former students of Whalen, who taught in Yorktown for 20 years and was honored by the Foundation for Excellence in Yorktown in April, paid tribute to their former teacher on Facebook after hearing of his death.
"From a young age I knew I loved music but I didn't know I'd be able to harness it and make it mine. Mr. Whalen gave me the tools to bring music into my life," Jacob Shapiro wrote. "Band was a major part of my experience in school and I couldn't imagine it starting any other way than with the best band teacher I've ever had. I know you're playing some sick licks somewhere. Rest in peace."
David S Li, who now attends Stony Brook University, stated Whalen inspired him to be a passionate trumpet player and said, "Yorktown has lost a legend in you that has influenced so positively so many lives."
"Music has been and will always be an integral part of my life. Today I write this post in honor of Mr. Jeffrey Whalen, the man who started it all in me," Li stated. "His friendliness and such positive attitude towards music was and will be one of the biggest sources of inspiration that I could ever get from a musician. He was one of the biggest, if not the biggest, highlights of my career as a student musician in the Yorktown Central School District."
Thom Ianniccari, who is involved in operating The Justin Veatch Fund, said Whalen was a big supporter of the organization.
"Jeff was a mentor to many of our graduates. Future generation of young musicians will miss his pass for teaching music to the young," he stated.
In October, the District Attorney's Office alleged Whalen shared a sexually explicit video of child between the age of eight and 10 on a file-sharing computer network.
Whalen is survived by his wife and two young children.