A Rich History of Local Blacks at Bethany Arts Community
We are part of The Trust Project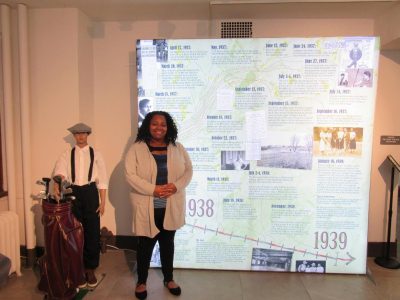 In 1908, the First Assembly District Colored Republicans Club held a rally in Yonkers to galvanize local Black voters into what would become a strong voting force in Westchester.
Speakers at those rallies were local Black movers and shakers of the day, many of whom are featured in the award-winning, month-long exhibition "Black History & Culture: Fulfilling the Vision in Westchester" at the Bethany Arts Community (BAC) in Ossining.
This is the third Black History Month show in as many years at BAC, one that presents stunning and revelatory information about how African Americans in neighborhoods throughout Westchester pursued the American dream during the 19th and 20th centuries. Each of the eight galleries presents a unique look at their perseverance through racial biases to achieve recognition and status in their communities.
Much of the information in the exhibit is from historical archives, citizen records and old newspaper articles, material generally missing from history textbooks.
"The three shows I have done have been about local history on purpose," said BAC curator and genealogist Joyce Sharrock-Cole. "I find that when we talk about the greater context of issues, we feel detached. But issues in our own backyard means something more, issues that are close to home. Now you are paying attention."
The social and physical barriers Blacks faced could often be insurmountable. As part of the exhibit, there is an old wooden ballot box standing near a long list of 64 questions southern Black men had to answer. The list was the 1965 Alabama literacy test, a strategy that kept Blacks from voting. The Voting Rights Act of 1965 banned those tests and in 1970 Congress amended the ban to be enforced throughout the nation.
One gallery features the Rising Sun Golf and Country Club formed in 1936 in New Castle and promoted as "New York's first and finest Black country club in Westchester County." Next to a small putting green is a large history wall, a timeline of the club's incorporation with pictures of folks stylishly dressed.
The purchase of the club raised the ire of many local residents. The Dec. 10, 1936, Daily News in Tarrytown reported on a secret meeting of New Castle residents that featured a "Klan May Ride Again" speaker, then-town-councilman Robert T. Wood, who urged his followers to block the sale of the club property, arguing that "Social disorder and civil strife will result if this piece of property is sold to the Negro group."
Sharrock-Cole said when she gave a tour to seventh-graders from Ossining's Anne M. Dorner Middle School, they showed surprise at the golf course portion of the exhibit.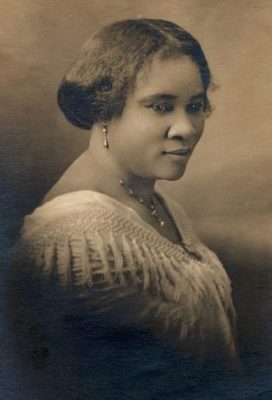 "I asked them who they thought owned this fancy country club and they said 'white men,'" she remarked. "Two Black boys in the front of the group said they never saw themselves like this."
The club became the Beaumont in 1939, another Black-owned venue, and sold multiple times until closing in 1982. Today, it operates as Hudson Hills golf course, a county facility.
A 1930s Westchester map used by banks and realtors highlight areas where homes could get financial backing and others too risky to invest in. Visitors reach the map by following red floor tape indicating the practice of redlining or steering. The practices set an indelible stamp that some argue still impact Westchester zoning codes that shape neighborhoods today.
During the exhibit's opening night on Jan. 28, visitors were immersed in the time and culture with entertaining interactive live performances by actors portraying people in real places. Three actors reenacted a scene in the barber shop owned by Frank Thomas, a Black barber in the 1950s on Barlow Block (today's Main Street) in Ossining.
"One (actor) was the barber, one a patron, and another actor was a young man sweeping up," explained Sharrock-Cole. "They kept up the banter, which was sometimes serious, sometimes funny, sometimes political and they welcomed visitors as they came through and pulled them into the conversation."
Barber shops at the time were safe places to freely discuss politics and traditionally served white patrons in the earlier part of the day because they did not want to sit next to Blacks at night, according to Sharrock-Cole.
Adjoining the barber shop is a small version of Madam CJ Walker's hair salon for ladies. Walker (1867-1919) was the first American woman to become a self–made millionaire, her fortune earned through her hair salon and hair products, which are still on the market today. On Saturday, Feb. 25, there will be a talk with Walker's great-granddaughter A'Lelia Bundles.
A room featuring former and current Black professionals include such notables as Constance Baker Motley, the U.S. federal judge who wrote the original complaint in the groundbreaking civil rights case Brown v. Board of Education. Motley, whose courtroom was in White Plains, was the first woman attorney who worked with the Legal Defense Fund.
There is a picture of Dr. Mary Lane Cobb, a Tarrytown doctor interested in women's health and reproductive family planning. Black authors, journalists and aviators are also highlighted.
Another history wall is of The Divine Nine, a collaborative umbrella council composed of historically African American fraternities and sororities using the names of nine Greek letters. A large video screen shows fraternities and sororities performing stepping, a dance partly rooted in the African American experience that tells a story and sends a message.
After the exhibit concludes on Mar. 3, the history wall panels will travel to schools, libraries and other venues, engaging students and the public in Black history and culture.
For more information about Bethany Arts Community and the exhibit, visit https://bethanyarts.org/black-history-month-2023.