$750M in Federal Funding Secured for Head Start Programs
We are part of The Trust Project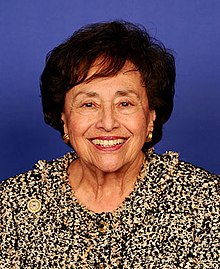 Congresswoman Nita Lowey (D-NY17/Rockland-Westchester) announced last week that the $750 million for Head Start nationwide she helped secure in the Coronavirus Aid, Relief, and Economic Security (CARES) Act, will be awarded to grantees using a formula based upon enrollment.
The funding will directly impact up to 1,600 children in Head Start programs run by Westchester Community Opportunity Program Inc. (WestCOP) across Westchester and Putnam counties, and 100 children in the Head Start program in White Plains operated by Family Services of Westchester.
"Head Start and Early Head Start have been there for our children and families over generations. I am so pleased these critical funds will allow the safe operation of summer programs as families continue to or return to work, while also making sure programs have flexibility during the pandemic," said Lowey. "Head Start provides children with the resources and learning experiences they need to be kindergarten-ready, and in these uncertain times, Head Start's role in communities is even more critical. With mass unemployment and significant economic losses across sectors, Head Start is an oasis for families struggling to make ends meet. I am grateful to have Head Start fostering the growth of children here in the Lower Hudson Valley."
The funds will be released directly to Head Start and Early Head Start programs to support supplemental summer programs with the flexibility to cover other COVID-19 related purposes as needed. With the ever-changing pandemic, grantees may need to adjust their plans and make programmatic changes or take different approaches to offset losses and organize one-time activities if a summer program cannot operate.
"Opening our centers during the summer will enable more than 1,000 family members and parents to return to school or engage in job searches and or career development," said Donovan Beckford, CEO and Executive Director of WestCOP. "We are grateful to Congresswoman Nita Lowey for her continued advocacy for the WestCOP Head Start Program and in particular for her full-throated support for these funds to be included in the CARES Act."
WestCOP will use the funds to purchase of laptop computers and tablets to expand online learning opportunities for more families. In addition, WestCOP will acquire personal protective equipment and other materials necessary for the cleaning and maintenance of Head Start Centers as they reopen during the COVID-19 pandemic.
"Family Services of Westchester is thrilled to receive the CARES Act award for summer programming," said Polly Kerrigan, President and CEO of Family Services of Westchester. "This award will enable Family Services of Westchester to offer educational opportunities over the summer months to up to 100 youngsters. This grant will ensure these young residents of Westchester County will be well prepared to enter kindergarten despite the disruptions rendered by COVID-19."