37th State Senate District Race: Cohen vs. Latimer
We are part of The Trust Project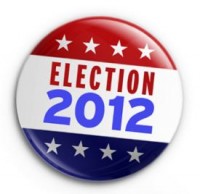 Westchester is the stage for one of the most intriguing and critically important races this year in New York State.
The 37th Senate District contest features Democratic Assemblyman George Latimer, who is hopeful of moving up to the Senate after eight years in the Assembly, while his Republican challenger Bob Cohen is running for the seat for the second consecutive election. Cohen narrowly lost to retiring state Sen. Suzi Oppenheimer in 2010.
The campaign has been as divisive as it appears to be close. Dueling mailers have been sent out on behalf of both campaigns since the summer, with both sides crying foul.
The 37th Senate District, which includes many of the Sound Shore communities and White Plains and extends north to North Castle and Bedford, has been held by Oppenheimer, a Democrat, for the past 28 years.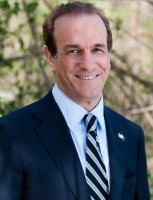 Bob Cohen
While Cohen's opponent may have changed from two years ago, the reason for his candidacy remains the same: economics and taxes. Cohen, 58, who owns a real estate company, said his chief tasks are to ease taxes to help make New York more attractive for business. He cited a recent survey that ranked the state dead last in the nation in attracting new businesses.
"We've got to create the environment for business and for jobs here in New York and I think it starts with the financial issues," Cohen said.
A key piece remains taxes, which impacts both private and commercial entities. Passage of the 2 percent tax cap and Title VI pension  reform last year may have been good first steps, the continuing lack of mandate relief fails to incorporate real savings for taxpayers, he said. Medicaid, which is costing roughly $1 billion a week statewide and Westchester about $216 million this year, must be administered by the state. That would result in cost efficiencies instead of having it run by 62 counties individually.
"You bring it back to the state and the state can then deal directly with it in a much more efficient way," Cohen said.
One of the issues he slams Latimer on is his opponent's lack of a vote on the Title VI pension reform, which is projected to save the state about $80 billion over the next 30 years. Cohen said Latimer abdicated his responsibility with one of the most important reforms.
"I don't think that's the type of legislator people want and that's certainly not the type of legislator I would want to be," he said.
The Republican is a supporter of an increase in the state's $7.25 an hour minimum wage up to about $8.50, but not without some key tax breaks for businesses. He supports already proposed legislation that  includes eliminating taxes on manufacturers over three years, providing a 20 percent corporate tax cut for small businesses, creating a 10 percent personal income tax credit for small businesses and instituting tax breaks of $5,000 to $10,000 for creating a new job or hiring an unemployed worker or a veteran.
Cohen has saved some of his sharpest criticisms of Latimer for supporting the MTA payroll tax, calling it a "job killer." While most of the tax has since been repealed, the state has still neglected to complete a forensic audit of the MTA, something that would help officials determine its revenues and show how the agency's money is being spent, Cohen said.
A supporter of the Tappan Zee Bridge project that would bring thousands of jobs to the region, Cohen said he had been hopeful that the new bridge could contain mass transit. However, with the cost of mass transit out of reach, building a new bridge without that component was needed to ensure that there is a safe crossing for a critical transportation link, he said.
Cohen opposes hydraulic fracturing in five upstate counties, at least until the time when it can be scientifically proven that natural gas can be extracted without endangering drinking water and the environment.
He is also a supporter of expanded casino gambling.
Cohen said while the state is on the right track fiscally, more needs to be done. The district and the state need a legislator who recognizes the importance of financial reforms rather than going against the grain on the biggest issues. Although a Republican, he said he would be a better partner with Gov. Cuomo than Latimer.
"The governor needs a supporter, not someone who votes against him on the property taxes, by somebody who didn't stand up to him (on) pension reform," Cohen said.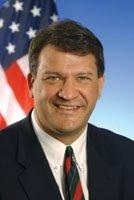 George Latimer
Latimer points to his governmental experience as a reason why he would be a more effective senator. For the past quarter century, Latimer has continuously served as an elected official, starting in 1988 on the Rye City Council, followed by 13 years on the county Board of Legislators and the last eight years as an assemblyman.
A senator's impact, regardless of party, is a chief reason Latimer highlighted for running for the seat, along with Oppenheimer's retirement. He's risking what would be a safe seat for him.
"You may get less pieces of legislation with your name on it, but when you're a junior member of the Assembly, the senior members of the Assembly get their names on the legislation," Latimer said.
Many candidates point to fiscal issues as the top challenge facing the state, but Latimer said there's an even larger matter that affects taxes and budgets–changing the relationship between the state and local governments. New York forces its municipalities to pay for costs that other states do not expect property taxpayers to finance. Latimer said he wants to influence a change toward a less adversarial relationship.
"In New York State, you have a bias against local governments and you have a bias against suburban governments," Latimer said.
He supports a plan to phase in a state takeover of Medicaid over an eight- to 10-year period, to ease its impact. The state, Latimer said, is better equipped to absorb the hit than counties because of the much larger tax base. If Westchester's $216 million Medicaid responsibility isn't there, that translates to a 30 to 40 percent reduction in county property taxes.
"That is a property tax decrease, that is something that will get your attention," Latimer said. "You'll feel that in your mortgage payment."
Latimer defended his decisions to vote against the tax cap and support the MTA payroll tax. Without serious mandate relief, such as with Medicaid, the 2 percent cap would quickly become untenable, something that is already being proven in some municipalities, he said.
The payroll tax was a difficult but necessary choice, Latimer said. Faced with the prospect of deep Metro-North service cuts and skyrocketing fares, he said he made the tough decision to go with the 34-cent tax per $100 of payroll in a district that relies heavily on the railroad.
"When they talk about raising fares an extra $100 a month in commutation tickets and then reducing the number of trains so that you're packed like a sardine worse than you are right now, that's a serious public policy issue," Latimer said.
Regarding the Tappan Zee Bridge, Latimer complimented Gov. Cuomo for being able to move a project that had been stalled for more than a decade within a year and a half. State officials realizes there will be a toll hike but must provide a discount for Westchester and Rockland residents.
Latimer said he would fight for Westchester school districts to get more of their fair share of education aid. He said with the Senate's Republican leadership centered on Long Island, he would reach out to the Hudson Valley's other representatives who must be a stronger force in changing the financing formula.
The longtime official has a similar position to Cohen on hydraulic fracturing, preferring to wait until science and health experts give the go-ahead.
"The potential for environmental disaster is pretty clear that it would happen. It may not happen. So why rush?" Latimer said.
Latimer also supports the expansion of casino gambling in up to seven venues throughout the state.