Your Home Colors Depend on Whether You're Moving or Staying
We are part of The Trust Project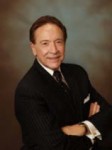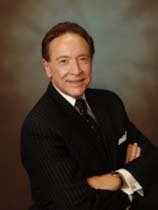 By Bill Primavera
For many years, I lived in a large, 14-room colonial that presented many opportunities in selecting paint colors. Now that I live in a gorgeous condo but with a quarter of the space, I live with only one wall color: off-white, and having to choose an exterior color is not an issue.
Color is the most arresting, yet economical way to identify a home's character. While the exteriors of houses tend to subscribe to an unwritten code of neutral colors to conform to the sensitivities of the neighborhood, this is not always the case. Much to the consternation of some of my former neighbors, there was a bright sunflower yellow house in my community not far from an unabashed purple house, complemented by a pink stone driveway. One realtor told me they were both spite jobs to disagreeable neighbors, but I prefer to think that the homeowners just happen to be winsome and expressive.
Beyond personal expression, paint serves the practical purpose of being the cheapest, most effective picker-upper to a house's appearance, especially at sale time.
"It's the easiest way to upgrade a home," said Joe Pascarelli, a longtime house painter.
Pascarelli knows a lot about paint. He said that the selection of color for either a house's interior or exterior is determined primarily by whether owners plan to "hunker down" for a long spell or to put their home up for sale.
"When they want to move, I suggest a lighter palette of mostly neutral colors, like off-whites that will appeal to the most people," Pascarelli said. "Mostly, they want their home to look clean and bright to put on the best face to the buyer."
If you're not selling, the whole rainbow is your spectrum and certain colors can create illusions beyond the actual dimension of a room. Tips I learned in a realtor's decorating course are that cool colors (any that contain the primary color blue) make rooms feel larger and also bring a feeling of calmness. Warm colors (containing yellow or red) are stimulating and inviting and are good for making large rooms feel cozier and warmer.  While softer or muted colors are preferred for the body of the house, deep or bright colors are best used for accents and trim.
For determining the cost of painting an exterior, Pascarelli said that he listens to the customer's requirements and factors in all characteristics of the home: the number of windows, doors, shutters and the amount of preparation that must be done. That preparation includes a power wash, checking for and correcting any rot, caulking, sanding and a prime coat. If the house is being painted the same color, it may require just one top coat, but a change in color may require several coats.
Asked for the cost to paint the exterior of an average sized house in Westchester or Putnam, Pascarelli estimated $5,000 to $7,000. Inside painting for the average house also depends on a number of factors, such as whether the color of every room is being changed, whether there are crown and base moldings and whether windows are vinyl or wood.
"Here, costs are lower because most clients don't paint the entire interior," Pascarelli noted, "but if the entire house is being re-painted, it tends to be a larger job and costs toward the higher end of the cost for painting the exterior."
Painting a single room usually costs between $400 and $500, he said.
If you decide to paint yourself, here's a neat trick to determine how much paint you'll need. For a ceiling, let's say, multiply the length by the width and divide that number by 350 to determine how many gallons of paint you will need. The 350 number is derived from the fact that most gallons of paint will cover 350 square feet. Do the same thing for the side walls. Add the length of each wall, multiply that number by the height of the wall and divide by 350.
If you don't want to go through the trouble yourself, leave it to a pro like my longtime buddy and service provider Joe Pascarelli. He can be reached at 914-330-3889.
By the way, I eventually got to meet the owners of both the sunflower yellow house and the purple house in my community. I found them both to be very happy people who were delighted with their color choices. In fact, the owner of the purple house chooses that color for all her fashion, including her eyeglass frames.
Bill Primavera, while a publicist and journalist, is also a Realtor® associated with William Raveis Real Estate and Founder of Primavera Public Relations, Inc. (www.PrimaveraPR.com). To engage the services of The Home Guru to market your home for sale, call 914-522-2076.