Young Wins Three Tournaments In A Row
We are part of The Trust Project
Cameron Young of Briarcliff Manor might be only 15 years old according to his birth certificate but the way in which he has been playing golf over the last month he has shown that age doesn't mean a thing. In his case age is just another number.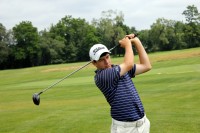 Last week might have been the best competitive golfing week in Young's rather short life. He captured the New York State Federation Championship on Sunday at Bethpage State Park's Black Course competing for his high school Fordham Prep. Two days later he was the victor in the 75th annual Hochster Memorial at Quaker Ridge Golf Club and then finished the week off winning the Fifth annual Brae Burn Invitational on Thursday.
He accomplished all these feats a week after he has two very hard defeats in his golfing season. First he wasn't able to qualify for U.S. Open in New Jersey because he couldn't get enough birdie putts to fall and then he lost the Westchester Amateur to one of his toughest rivals, Mike Miller, who plays out of Knollwood Country Clubs in Elmsford.
When an athlete shows he is resilient like that you know you have come across something truly special. The Metropolitan area has such a rich tradition of young skilled golfers dating all the way back to Gene Sarazen to current PGA Tour Player and Tournament Winner Johnson Wagner.
After winning the N.Y. State Federation Championship he sets his sights on the William Rice Hochster Memorial at the beautiful and challenging Quaker Ridge Country Club.  Once again Young will be battling with talented amateurs like Miller, Tommy McDonagh, Max Buckley and Joseph Saladino just to name a few of the young skilled golfers from the area.
In the morning round he shot a two-over 72 to take a one-stroke lead. The afternoon round would get a little tricky due to rainy weather. Despite shooting one stroke higher in the afternoon he still finished at the top of the leader board. This might been the most prestigious golf tournament victory for Young in his short amateur career.  Some of the past winners of this event have gone on to win national amateur tournament titles.
Two days later Young was doing battle at Brae Burn Country Club, which had a strong field but maybe a few steps below the field of the Hochster Memorial. Young once again played the rabbit by taking an early lead with a two-par 70 that gave him a two-stroke lead over McDonagh and four over Mike Boylan. His afternoon round of 74 set no records but was good enough to secure a two-stroke victory over McDonagh and gave Young his third consecutive tournament win in one week.
Even Young is a little bit surprised by how well his 2012 season has gone so far.
"A Little bit. I have been hitting the ball really really well. I have been pretty consistent," said Young about his 2012 play.
With the two wins in the Hochster and the Brae Burn it isn't out of the realm of possibilities that Young could be in contention for the 2012 Metropolitan Golf Association Player of the Year. So far Cameron Wilson of Connecticut is the youngest to win the award, winning it when he was 17.
For Young to take home the player of the year award he would need to play well in the Ike Championship in late June and the Met Amateur in early August. Winning one or two of those championships would give him a great opportunity to take home the honor. At this moment in time his chief competition for the award will be Miller, Cameron Wilson, Ryan McCormick from New Jersey and Joseph Saladino of Long Island.
Young believes that winning the MGA Player of the Year would be a nice achievement but he doesn't plan to alter his playing schedule to give him a better chance of winning the award. His next three competitions are the U.S. Junior Amateur Qualifying which is a one-day 36-hole event taking place this week, the Ike Championship next week being played in Bridgehampton and finally the North and South Junior Championship in Pinehurst, North Carolina in early July.
When Young isn't pounding practice balls on the Sleepy Hollow Driving Range he finds some time to play some recreational ice hockey with friends.
Miller Finishes Second in The Sunnehanna Invitational
Mike Miller represented the members of Knollwood Country Club in Elmsford proudly in The Sunnehanna Invitational in Pennsylvania by finishing second in the tournament to  Bobby Wyatt, who plays on the University of Alabama Golf Team. Alabama lost in the finals of the NCAA Division I Golf Championships to the University of Texas.
The Sunnehanna is one of the premier national summer tournaments. Name a professional golfer on television and he has probably played in at least one Sunnehanna. Tiger Woods, Phil Mickleson and Jack Nicklaus have all played in the amateur event over the years.
This weekend Miller will be competing in the Northeast Amateur Invitational in Rhode Island and then return to local competition the following week at the Ike Championship.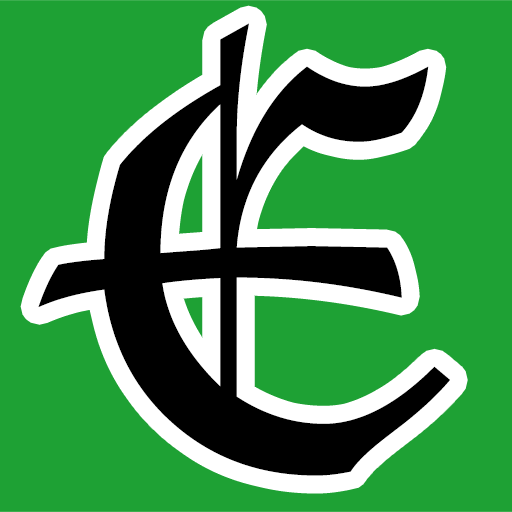 Examiner Media – Keeping you informed with professionally-reported local news, features, and sports coverage.