Young Falls Short, Miller Wins Amateur Title
We are part of The Trust Project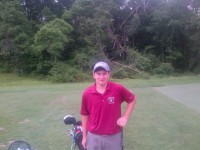 U.S. Open Qualifier
Cameron Young struck the golf ball like a professional during the 36-hole United States Open Section Qualifying at Canoe Brook Country Club in Summit, N.J. but unfortunately no putts were dropping for Young, which prevented him from attaining one of the four qualifying spots available.
"He played well enough to qualify. Today was a day when the putts didn't fall. He hit a lot of good putts but none of them would go," said Cameron's dad, David, who also served as his son's caddie for the qualifier. David Young is the head golf teaching professional at Sleepy Hollow Country Club.
His 36-hole total was 1-over par 143, which put him in 23rd place. To qualify for the U.S. Open a golfer needed a four-under total of 138.  To shoot 143 in his first opportunity at U.S. Open is a tremendous accomplishment considering he is only 15.
In the morning there was a two-hour rain delay due to rain and lightning in the area. Young started out playing the South Course, which played to a par of 70. In recent years the South Course has yielded the lower scores compared to the long North Course. Young birdied two par-fives and yielded three bogeys in his morning round to finish with a one-over par 71.
Young teed off on the back nine in his afternoon round on the North Course. After making pars on 10 and 11 Young bomb a couple shots and left with a short chip on the 12th hole for Eagle. He managed to get the ball up and down from that point to secure his first birdie of the afternoon and reach even par on the day.
The 13th hole was a lucky one for the Fordham Prep freshmen and he made a mid-range putt for birdie and that placed him under par for the first time all day. At this moment it looked like Young might go on a birdie run and get one of those precious four qualifying spots for the U.S. Open this week being played at the Olympic Club in San Francisco.
Unfortunately for the talented 15-year-old, this would be his last birdie on the day and the closest he would be to qualifying. Two bogeys a few holes later and nine straight pars on the front nine of the North Course would give him an even-par round of 72.
He had several legitimate birdie chances but the putts weren't falling for him on this day. In tournaments such as these you need to have a hot putter to beat so many talented players that were in the field at Canoe Brook.
What stood out on this cloudy Monday was that Young is a very skillful ball striker and can hit the ball a long way. His mental composure over the 36 holes was very admirable because when putts aren't falling it's very easy for a golfer to try to force shots to happen by changing his swing and having a lot of bogeys but Young didn't do that. He played to his ability and never gave up trying to make birdies.
"I played well so I can't really get disappointed, but it's hard not to be,"  said Young after he finished his round.
Westchester Golf Association Amateur Championship
There was no rest for Cameron Young. A day later on Tuesday he was playing the the 93rd Westchester Golf Association Amateur Championship. He won this tournament in 2011.
Young and Mike Miller of Knollwood were the two favorites going into the 32-man match play tournament. This year's tournament was played at Rockrimmon Country Club in Stamford, Conn. This duo played each other in last year's semifinal with Young coming out victorious.
Miller, who finished just ahead of Young at Canoe Brook, has been playing tournament golf in Ireland and all over the Metropolitan Area over the last two months.
"I'm a little tired right now but I'm young so I'm able to do it all and still have a smile on my face at the end of the day," said Miller about his hectic schedule this spring.
When asked about the mental approach between a stroke play and match play event Miller broke it down very easily.
"It definitely changes. It's one hole at a time. You can make a big number and it won't matter," said Miller.
Though Miller and Young didn't snag a qualifying spot for the U.S. Open their golf games were firing on all cylinders at Rockrimmon and the duo ended up meeting in the championship match.
Miller beat Jason Monroe, Michael, Reardon, Colin McDade and Luke Feehan to reach Thursday's 36-hole final. Young's rode to the final round by beating Peter Ballo, Scott Lipareli, William Delano and Dylan Newman.
By the time Thursday morning came around both Young and Miller had played close to 100 holes of golf over the last three days. One had to wonder if both players would be fatigued by playing a 36-hole match on Thursday.
The duo of Miller and Young played like superheroes on Thursday. Combined they were 20-under par. Miller wasn't going to let this year's championship slip away, posting 13 birdies and an eagle to win the 36-hole match 5 and 4 (5 holes with four to play). Young during that same stretch was eight-under par on his own ball but it wasn't low enough to beat Miller, who captured his first Westchester Amateur.
This summer Miller will test his game against the best amateurs in the country by competing in events like the Sunnehanna Invitational, the Northeast Amateur, The Porter Cup and the North and South Amateur. He will also play the Westchester Open this summer.
Young's next event is the Federation High School Tournament, which is being played at Bethpage Black in Long Island this week.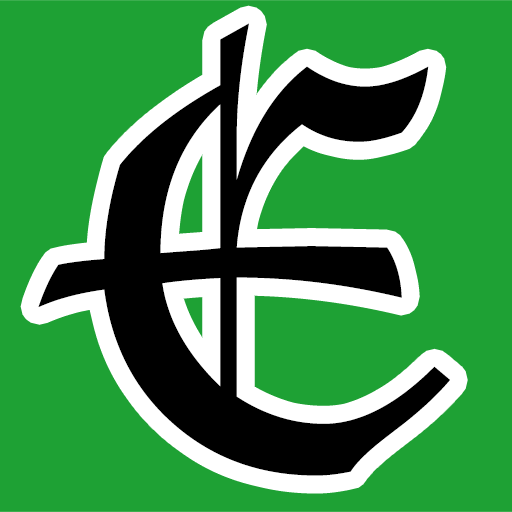 Examiner Media – Keeping you informed with professionally-reported local news, features, and sports coverage.