Yorktown Teen Center Seeks NextGen Submissions
We are part of The Trust Project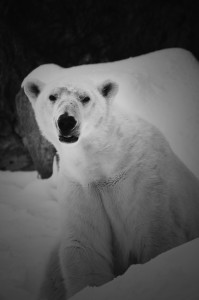 The Yorktown Teen Center is spearheading the month long "NextGen Festival of the Arts" in May that will feature the creativity and talents of youth in the areas of film, music, photography, poetry and fine arts.
"We saw how successful our first NextGen Festival of the Arts was with promoting over 100 creative and talented teens and decided to make it an annual event." said Helena Rodriguez, president of Board of Directors of the Yorktown Teen Center. "This is the only festival exclusively for teens that I am aware of that includes multiple talents and lasts more than a week"
Event registration is online, free and open to students in grades 6 to 12 grades.  Details for each category are available at the teen center's website www.yorktowntc.org  There is no limit to the number of entries. All entries must be appropriate for the general public. Deadline for submissions is March 30.
Throughout the month of May, the public is invited to attend and view teen displays and performances at one of the many locations throughout the community.
Music venues include John C. Hart Memorial Library, the Fieldhome, the Teen Center and the Jack DeVito Gazebo. Various Short Film Screenings are scheduled with the major viewing on May 11.  Art and Photography will be featured at the John C. Hart Memorial Library.  A kickoff reception for the event is scheduled for May 5 from 2 to 4 pm at the library which will include a poetry slam.  The festival's grand finale is "Battle of the Bands" on May 18 presented by the Yorktown Parks and Recreation Department.
The 2012 Next Gen Arts Festival is a collaborative project with various groups and businesses in the community. The event organizers include:  Chase Media Group, Dravot Carnehan Studios, Harrison Apar Field of Dreams Foundation, John C. Hart Memorial Library, the Justin Veatch Fund,  Yorktown Parks and Recreation, and the Yorktown Teen Center.