We are part of The Trust Project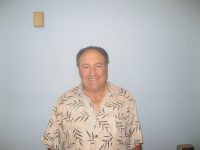 Theater has been an important part of the life of Croton resident Barry Liebman for decades.
He has acted and directed many plays and enjoys attending Broadway shows.
"I had a passion for it my whole life," Liebman recalled last week. "I used to cry at musicals. I used to think, this is written great. This is unbelievable."
So, a natural move was for him to co-found the Yorktown Stage, which has a 550-seat theater for its musical productions. It is self-funded through tickets sales and a few small donations.
Liebman said he was a pre-med student in college and was also trained in the theater. He said he made "a last minute decision" to go to law school after he decided not to become a doctor. "I gave up theater," until 1973 as an actor and director, when he became active in the local theater scene, he said. In 1998, his friend, James Gerth, said, "The theater is Yorktown is opening up" and the duo won the bidding process for the facility.
Gerth left the theater after two years and Liebman took over sole control while working at his law firm.
Liebman is currently the president and producing director of Yorktown Stage. "For the first 15 years I directed and produced every single show at the theater, ran the summer camp and took care of everything," he said. "I was a practicing attorney until 2004 when I retired because I had both jobs at the same time and they're both full-time jobs,"
About five years ago, Liebman hired an assistant, August Abatecola, who had done shows for the theater in the past. Abatecola graduated from college and wanted a job and he became the director of the shows staged at the theater.
"Amazing. He is just like me. He looks for the same things. He casts, he stages, he directs," Liebman said. "He is a lovely guy and gets along well with the cast and crew. And I have not been back in the theater to direct a show for five years."
Liebman said his current responsibilities are just administrative. "I run the camp, the dance company, the two kid's programs that we have and I produce all the shows," he said. "I'm the attorney. I'm the accountant. I do everything. I'm a one-man band."
Liebman said he enjoys the fact he only does administrative tasks at the theater. Being responsible for directing shows previously "added thousands of hours to my life and it was very, very difficult," he said.
The theater's current production is "Grease," which will continue through August 6 with shows on Saturday at 7:30 p.m. and Sunday at 1 p.m. "We do six shows per year," including two professional shows, which "Grease" is, Liebman said. "We have professionals mixed with local talent."
The second professional show at Yorktown Stage this year will be "Miracle on 34th Street," which will be performed in November.
Yorktown Stage also puts on one Theater for Young Audiences production annually. "It's just strictly for families to come," Liebman said.
Yorktown also puts on Yorktown Stage Kids shows where the performers are between ages of 12 and 18. "These are the stars of tomorrow, the kids who are really involved in theater," Liebman said.
Yorktown Stage also holds summer camp programs for youths between the ages of six and 14; Just Dance!, which are various dance classes for people of all ages; and offers private voice and dance classes that are taught by its directors and choreographers. In addition, Yorktown Stage has a youth dance company, which will start its third season in the fall and will conclude with its annual recital in June.
"Our shows are immaculate," Liebman said. "Augie and I are methodical. There's no stone unturned. We don't allow shows to go on that have holes that have things people will be upset with," Liebman said.
Yorktown Stage is located at 1974 Commerce St. For more information, call 914-962-0606, send an e-mail to barryysproducer@gmail.com or visit https://www.yorktownstage.org.