News Based on facts, either observed and verified directly by the reporter, or reported and verified from knowledgeable sources.
Yorktown, Somers, Lakeland Come out Strong in Summer Soccer League
We are part of The Trust Project
By Sam Federman
The first week of the 15th annual Lakeland Summer Soccer League is in the books as high school teams from all over the area come to stay sharp and play as a team over the summer months. While there's no official mandate for players to play, many high school players do descend on Lakeland High School multiple times a week to play these games.
On June 19th, the season opened with 6 games, which are played 50 minutes, running clock at Lakeland. The first game was between Putnam Valley and Panas, which was won by Panas 2-0 thanks to goals from Alex Guevara.
Following the game, John Jay-East Fishkill faced off with Carmel, and both goalies put up strong performances. JJEF's Bradley Quie and Carmel's Patrick Schoelig each had three saves, but Jack Sauer put one past Schoelig for the only goal of the game, which gave JJEF the win.
Then, in the third game of the day, Briarcliff outlasted White Plains by a score of 2-1 with goals from Nathaniel Rohde and Will Southern. Rhaymani Alexander did crack Oliver Elsworth once for White Plains, but Elsworth stopped 4 other shots to seal the win for Briarcliff.
A penalty kick by Byram Hills' Aiden Hefner canceled out Ketcham's goal, which came from Ali Ahmed, in a 1-1 draw. RCK's Dillons Spanga and Byram's Will Harrison each provided three saves to salvage the point for their team.
Yorktown was able to squeak past Rye 1-0 with a goal from Matthew Pozzo and three saves from JP Fruco. Kian Cox saved the four other shots that came in from Yorktown, but Pozzo's goal was the only one that was needed.
In the final game of the day, Lakeland destroyed Westlake 5-0, and it could've been more, as they put 11 shots on Westlake's goalie Thomas Sherman while only conceding one shot. Michael Rodriguez scored a brace, and goals from Bryan Jaramillo, Silvio Ahmataj, and Arjun Parambath complimented that effort.
In round two of pool play, on Tuesday June 21st, Eastchester started the day with a 2-0 win over John Jay Cross River thanks to goals from Declan McLaughlin and Jack Pinochio. Aidan Ruwane made 3 saves for Eastchester, and Jared Weitmann stopped four of the six shots he faced for JJCR.
JJEF improved to 2-0 with a dominant performance against Putnam Valley. While the scoresheet shows a 1-0 win thanks to a Lorenzo Bueti goal, there were another seven shots on goal saved by PV's Miguel Diaz, while JJEF didn't concede a single shot on goal.
Noah Scmalz and Ryan Zindler picked up goals for RCK in a 2-0 win over Westlake. Thomas Sherman saved 4 shots, but Westlake could only muster one attempt at goal, which was stopped by Dillon Spanga, on the way to RCK's first win of the summer.
Reigning NYS champion Somers took out Harrison 3-0 with goals from Alex Aguilar, Linden Ulaj and Brady Leitner, in a performance in which Somers outshot Harrison 7-3. Both teams were playing their first game of the summer in round 2.
In the final game of Tuesday's set, Lakeland and Byram Hills dueled to a 0-0 draw with three saves from Lakeland's Aidan Hunt, and five from Byram Hills' Will Harrison keeping the match knotted at zero.
On Sunday, the first game was between White Plains and Rye. Rye got on the board first, but in the 15th minute, White Plains did an incredible feat, a throw in from nearly midfield reached the goalie on the fly and made him jump to knock it away, and when the rebound fell right to a White Plains player, they tied the game for good at 1-1.
Somers got a very early goal from Liam Healy after a brilliant pass from Alex Aguilar just two minutes into the game, and that's all that they needed to defeat JJCR by a score of 1-0 in a game largely devoid of scoring chances.\
Putnam Valley fell to 0-3 when goals from Alex Cozl and Kevin Hernandez thrusted Carmel to their first win of the summer season. Joseph Galeano also grabbed a save for Carmel.
Panas was saved by the goalkeeping effort of Johan Easaw, stopping five shots to save a 1-1 draw against JJEF. Alex Guevara once again scored for Panas, and Olie Broun picked up the goal for JJEF.
In the final game of the night, Yorktown got a 3-0 victory over Briarcliff thanks to Nick Varella, Antonio Frucco and Matthew Pozzo. They improved to 2-0 as they handed Briarcliff their first loss.
The next set of games is Tuesday June 28th, so stop by Lakeland High School during these games if you want to see some quality soccer being played.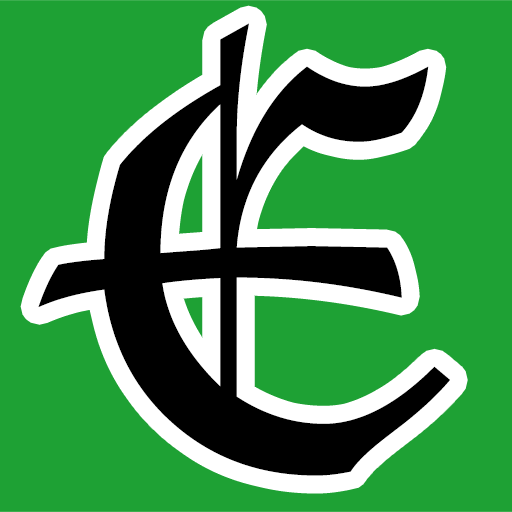 Examiner Media – Keeping you informed with professionally-reported local news, features, and sports coverage.