Yorktown Sets High Standard, Ties Lakeland; PV Rolling
News Based on facts, either observed and verified directly by the reporter, or reported and verified from knowledgeable sources.
We are part of The Trust Project
By Tony Pinciaro
YORKTOWN had a program-best 13 victories in 2022, including a sectional victory so the Cornhuskers were ready to build on that. However, Yorktown graduated nine seniors last June, which put the Cornhuskers in a re-tool mode. Even with the influx of new varsity players, Yorktown has proven it belongs among the Section 1 upper echelon, especially after a 1-1 tie with Lakeland. All Lakeland has done is win 14 consecutive Section 1 Class B titles and had a New York-record 10 straight state championships (2009-2018).
"In my sophomore year, Lakeland beat us 9-0, but last season they only beat us 1-0, which was a huge improvement," said senior and captain Kate Taormina. "We have never been able to score against this dominating team, which is why this game felt like a victory to us.
"The key to our tie with Lakeland was how we didn't go into the game with our heads down thinking we were going to lose. Instead, we put 100% effort into every loose ball, every shot and every save. After Lakeland got their goal, we didn't give up on the game. Junior Marina Bowen stepped up and was able to get an amazing touch on the ball for it to be a goal."
Both goals came in the fourth quarter. Lily Diaz assisted on Bowen's goal and Annie Durante was outstanding in goal with 22 saves.
"I believe this game was an eye-opener for the talent and skills on this team," said Taormina, a three-year starter on defense. "This tie will give us the confidence to play other hard teams, like Rye and Bronxville, whom we have never played before. We can only improve from here which is why I am very optimistic about the potential of our team."
Yorktown, 3-1-1 this season, carried the positivity from the 2022 season into 2023. Like many teams that have excellent seasons, Yorktown went to work in order to raise its collective game to the next level
Taormina noted that Yorktown was all in on playing winter and summer leagues. As a result, Taormina said this allowed the team to start creating a bond.
"Last year we had an amazing season, boosting our team's morale and confidence," Taormina said. "We were all excited to start the season again and had high energy from the start of preseason. Although we were basically making a brand-new team, I was able to see the strengths of the newcomers throughout the preseason that had the potential to fill the shoes of the seniors last year."
Yorktown has a busy week, having played 2022 Section 1 Class C champion Bronxville, Monday, at Panas, Thursday, and hosting Rye, Saturday.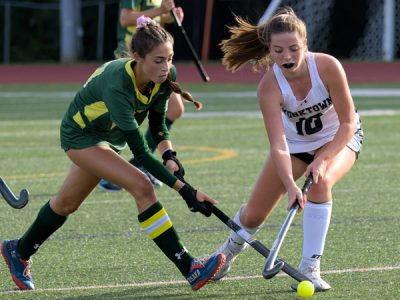 LAKELAND had a busy week despite the inclement weather. The Hornets beat Horace Greeley (3-0) and Pearl River (7-1), but played Yorktown to a 1-1 tie.
Riley Waters scored two goals and Charlotte Sabert added the other against Greeley. Bella Basulto, Emily Yazzetti and   Keira Gallagher registered assists.
Lakeland (4-1-1) completed the suspended game with Pearl River with Gabby Santini and Sabert scoring two goals apiece. Yazzetti contributed one goal and one assist.
Gallagher had Lakeland's goal, in the fourth quarter, against Yorktown.
Lakeland will honor the 2009, 2010 and 2011 Section 1 and New York State Champion teams with induction into the Lakeland Sports Hall of Fame, Friday, at halftime of the varsity football game.
These teams will join the 2003 and 2006 teams that were Class A sectional and state champions. The 2003 team was captained by Andi Coiro and Danielle Fiore. The 2006 team featured two-time state champions Melissa Gonzalez (current Yale field hockey coach), Kara Connolly, Amy Voelkel and Rebecca DiSisto.
The 2009 team triggered a New York-record 10 consecutive state titles for Lakeland.
First-year Somers' coach Shannon Scavelli was a captain on the 2011 team. She recalls her five-year varsity career with fondness.
"Playing for Lakeland Field Hockey is a formative life experience," said Scavelli, who attended Michigan and played field hockey. "Coach Sarsen has dedicated her career to the program and helping her student-athletes learn and grow.
"Being a part of state-championship teams from 2009-11 was unforgettable. Each season the team had its own personality and vibe, but the underlying theme was being a member of the Lakeland Field Hockey family. It is a privilege putting on the jersey and each day was an incredible honor."
SOMERS presented first-year coach Shannon Scavelli with her initial victory – 4-1 over Mahopac – in the Somers' Tournament consolation game.
Lyla Mancini finished with one goal and one assist and Julia McCartin added two assists. Gianna Guaragna,  Campbell Sternberg and Julia Vecciarelli also scored goals.
Anastasia Villani scored for MAHOPAC and Erin Harney assisted.
Despite losses to 2022 Section 1 Class A champion Scarsdale (Somers' Tournament first round) and John Jay-Cross River, Willow Browne was excellent in goal, combining for 24 saves.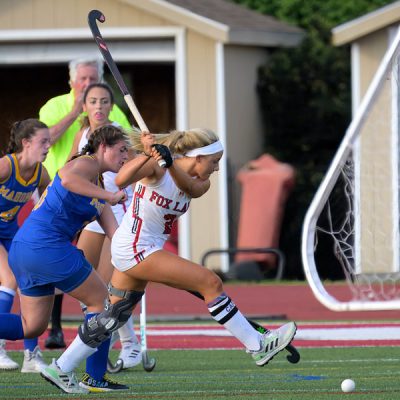 FOX LANE split a set of games at the Somers' Tournament. Following a first-round 7-0 win over Mahopac, the Foxes fell to 2022 Section 1 Class A champion Scarsdale, 5-0, in the final. The Foxes are 1-1-1 through the first two weeks of the season.
"It's been a tough two weeks with weather cancellations and delays," Fox Lane coach Kim Gigante said. "We've had three games get either canceled or delayed due to heat and then weather. It could be frustrating to face that as many times as we did, but despite that, we are really starting to gel together!"
Samantha Reder had two goals and two assists against Mahopac and Sidney Sicignano scored once and added three assists. Riley Linehan, Parker Altman, Zoe Stonecipher and Viviane Gunthel also scored.
PUTNAM VALLEY and goalie Kylie Recuppio registered two more shutouts on the season – 8-0 over Valhalla and 1-0 over Irvington. Since a season-opening setback to Lakeland, the Tigers have reeled off four consecutive wins.
Izzy Cerrato and Maggie Simpson each scored twice and Gabby Alvarez registered three assists against Valhalla. Adrienne Jenness, Sierra Gabriel and Ava Harman had a goal and an assist.
VALHALLA goalie Isabella Napoli made 16 saves. Harman provided the Tiger goal in the fourth quarter, against Irvington, assisted by Cerrato.
Putnam Valley coach Tracy Parchen cited her defense with playing a solid game.
PLEASANTVILLE is off to a 3-1 start, outscoring the opposition, 16-1, in the victories – Albertus Magnus, Rye Neck and Valhalla.
"This team has shown a growing confidence in one another through the first past two weeks," Pleasantville coach Kristen Coffey said. "They demand 110 percent effort from the start of the game and it has allowed them to have some successful games."
SLEEPY HOLLOW/BRIARCLIFF went 1-1 for the week and is now 4-2 on the season.
Evelyn Nelson scored two goals in the second half to complete a hat trick in a 3-1 victory over Nanuet. Juliet Loffredo had an assist and Roxie Bloom made seven saves.
Ruby Wild Arons and Nelson scored in a 7-2 loss to Rye and Loffredo collected an assist.
WHITE PLAINS evened its record at 2-2 after a 2-0 victory over John Jay-East Fishkill.
Alexis Tighe and Kayla Brogan scored with Brogan registering her first varsity goal. Chloe Ryan assisted on both goals and Saumya Sawant made one save.
PANAS had a tough week with losses to Nyack and North Salem.The Panthers sit with a 1-3-1 record.
CROTON is currently 0-2-1 after a scoreless game with Hastings.
The schedule-makers were not polite to the Tigers, who had to face Panas and 2022 Section 1 Class C champion Bronxville in their first two games.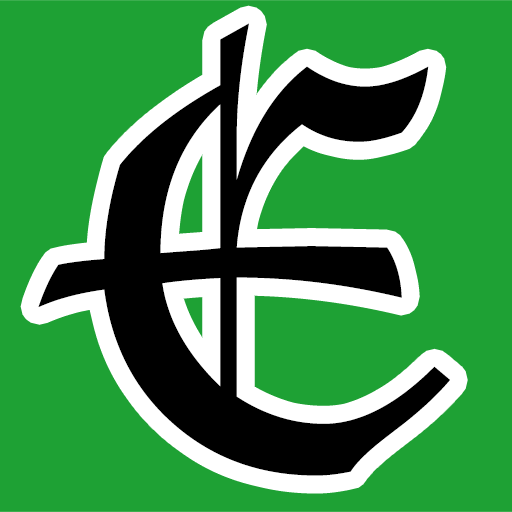 Examiner Media – Keeping you informed with professionally-reported local news, features, and sports coverage.