Yorktown Seniors Leave on High Note, Program in Good Hands
News Based on facts, either observed and verified directly by the reporter, or reported and verified from knowledgeable sources.
We are part of The Trust Project
By Tony Pinciaro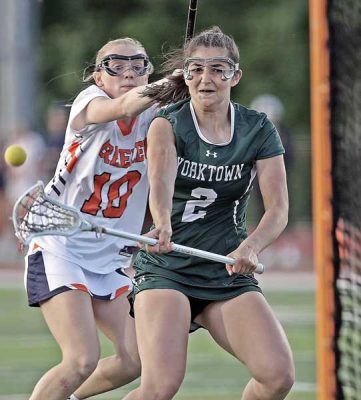 If you are a young, school-age girl or boy in Yorktown, one of the first gifts you receive is a lacrosse stick. Lacrosse is synonymous with Section 1 championships in both the girls' and boys' programs. So, when there is an uncharacteristic period of time between titles, the players take it to heart.
Alex Scialdone and her fellow girls' lacrosse teammates understood that too much time had passed since the program's last sectional title in 2017.
"Before this year, we had so much potential for sections," said senior and captain Scialdone, a four-year varsity starter. "My sophomore year we lost to Somers and then last year we lost in the sectional semifinals to John Jay-Cross River."
No sooner did the 2022 season conclude, the 2023 team began preparation to complete a goal it had set for itself – a sectional championship.
It's one thing to talk about putting in the off-season work. Not only did Yorktown discuss it, the team followed through on it, diligently.
"We were so close, because not only did we work during the season, but we had been practicing in the offseason, constantly," said Scialdone, who will attend Clemson University in September and also play lacrosse and wear her No.2. "This year our offseason was much harder than others because we wanted the ultimate goal. We knew that this year, with all the talent we had, on our team that it was very possible to do."
Led by fellow senior and captain Gianna Altimari, and Scialdone, Yorktown returned to its rightful place in girls' lacrosse.
The Cornhuskers, seeded second in the Section 1 Class B Girls' Lacrosse Championship, beat top-seeded Horace Greeley, 15-12, for the title. Yorktown had its run for a state title end prematurely as Section 2 champion Bethlehem Central, a perennial power, held off the charging Cornhuskers, 7–6, in a regional semifinal. Yorktown finished the season with a 14-6 record.
Scialdone and Altimari were optimistic about the team's potential once preseason began.
"We had a great feeling about the season because of the connection the whole team had in that we all truly loved each other," said Scialdone, who led Yorktown with 76 points – 41 goals and 35 assists this season while earning an Under-Armour All-American national championship, American select selection, U18 Team USA combine selection and 232 points career points. "Not winning a section title in years was very frustrating, especially because we always knew that our team had the potential to win."
Yorktown was off to a good start when the benchmark regular-season victory occurred and, in turn, fueled the Cornhuskers.
"This year, our Pelham game got us going and created momentum for us," Scialdone said. "We looked forward to playing them. With that win, our team was on a high. We were confident not only because we played well, but because, at the time, Pelham was ranked and we had a great win."
Yorktown played its best lacrosse during the season on its sectional run, which is what teams aim to do. Bethlehem Central held a 5-1 lead at halftime, then withstood a furious Yorktown second-half charge.
"Our loss against Bethlehem Central obviously didn't go the way we wanted it to," Yorktown Coach Heather Raniolo said. "I am proud of the girls' fight. We fell short by one in the final seconds as time ran out. The girls stuck together and were resilient, giving it all they had to get back into the game."
The defense clamped down on Bethlehem Central, holding it scoreless over the final 16:06.
"Even though the season ended sooner than we wanted, we had such a great season," Scialdone said. "That's why this year was such a big accomplishment for us. We have been hunting this goal, of a sectional title, down forever.
"It also made the win that much better this year, especially our senior year. Through practices every day, to team dinners, team bonding and daily Starbuck's trips, it made the season what it was. We worked hard on the field and off the field and we hung out every day like each other's best friends. That's why we started out so strong this season and came out on top at the section title game."
Even though Scialdone, Altimari (48 goals, 14 assists, Quinnipiac-bound) and their fellow seniors graduate, the team will have many talented underclassmen back in 2024, led by Brie Gaccino (62 goals, six assists), Ava Cunneen (29 goals), Reese Bruno and Reileigh McEnroe, So., D (Maryland commit).
"The future of the program is looking bright because we have so many talented underclassmen, ones who are even committed to big schools," Scialdone said. "Yorktown has the ability to get so much talent because everyone in Yorktown is basically born with a lacrosse stick in their hands.
"We didn't end how we wanted to, but we are still happy with the whole outcome of our team and proud of what we accomplished."
And so is Raniolo.
"This is a season we will never forget," Raniolo said. "The growth the team made from last season to this season is a testament to the girls' work ethic, leadership and team culture. They have a lot to be proud of. They brought a section championship back to Yorktown. We thank the seniors for their leadership and commitment to the program."
Anyone within earshot or within the Yorktown lax family would concur.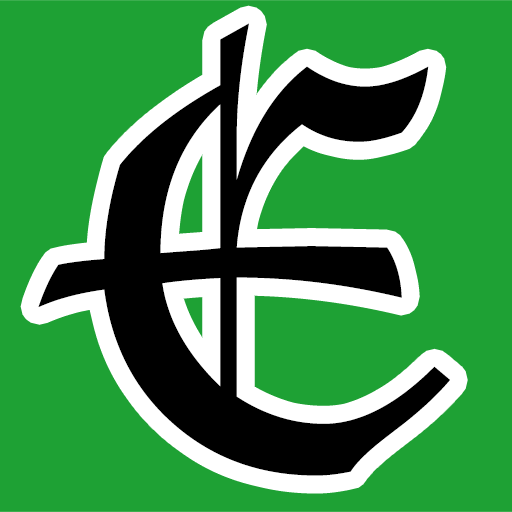 Examiner Media – Keeping you informed with professionally-reported local news, features, and sports coverage.