Yorktown Paves Way for Recycling Facility
We are part of The Trust Project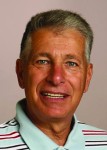 The Yorktown Town Board last week unanimously approved an amendment to allow recycling as a permitted manufacturing use in light industrial zones.
The zoning change only applies to Front Street and Oseola Industrial Park on Route 6, where Brian D'Amico has proposed establishing a recycling business for metal, plastic, paper, wood and cardboard in two buildings near Navajo Fields.
D'Amico's attorney Al Capellini pointed out his client would still require site plan approval from Yorktown's planning board and a special permit from the zoning board of appeals.
"This just allows a legal use in the town and we believe it's a use that's sorely needed," Capellini said.
Councilman Nick Bianco said he originally opposed the concept but changed his mind after no concerns were raised by neighbors or Westchester County officials.
"This is the wave of the future. We have to do something with our garbage," Bianco said.
However, Howard Frank, a 52-year town resident, maintained Yorktown should have learned a lesson from Peekskill, where a recycling business on Lower South Street was often a source of contention with the county and the city before it eventually was shut down.
"You're opening up a can of worms," Frank said. "You're looking at a real dirty type of business. Just to have a place where you're going to drop garbage and move it around, you're going to have real problems like in Peekskill."