Yorktown Feud: DiBartolo and LaPierre Sue One Another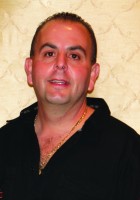 The feud between two former neighbors has turned from verbal jabs to lawsuits.
Highway Superintendent Eric DiBartolo has filed a defamation lawsuit against Clark Funeral Home Owner William LaPierre and resident Fred Gulitz. He is seeking $1 million in damages.
LaPierre is suing DiBartolo, on behalf of the Town of Yorktown, on the charges that the latter misappropriated money in his official capacity for personal gain. LaPierre is seeking an undetermined amount of money that would go back to the Town of Yorktown.
"My client is not looking for any money for himself," said LaPierre's attorney David Wright. "He just wants to know that all the work, that he and other people who have worked with him over the past few years, comes to some positive change and benefits the Yorktown taxpayers, to which my client is."
According to the notice of commencement filed by DiBartolo's attorney Amy Bellantoni, LaPierre and Gulitz made a series of "public and false" accusations against the highway superintendent. The document states the comments were used in articles in The Yorktown Examiner [now known as The Northern Westchester Examiner], Westchester Guardian and a recording of the Feb. 3 Yorktown Board meeting that is linked to the town's website.
Read the complaint made by DiBartolo here
In addition to holding an elected-position, DiBartolo has a financial interest in the Yorktown Funeral Home, which opened in January 2011.
DiBartolo's suit alleges that LaPierre's motives "were to harm [the former]'s reputation, and also harm the only direct competition for Clark Funeral Home." Gulitz is referred to as "friend and co-conspirator of LaPierre."
The suit put forth by LaPierre complains that "violating his position of trust, the defendant is believed to have enriched himself and friends by utilizing a number of "no bid" contracts; undisclosed business interests; using town equipment, personnel and resources for personal benefit; secretly working for town vendors who were doing business with the town; violating a host of financial safeguards designed to protect the town; having town personnel perform work on his personal vehicles; undisclosed financial interests; submitting falsified payroll records; and a host of other financial improprieties amounting to a massive fraud and breach of fiduciary duty."
Read the complaint made by LaPierre here.
Bellantoni describes LaPierre's lawsuit as a SLAP suit, which is strategic lawsuit against public participation.
"I call it a desperate move for Mr. LaPierre and his attorney," she said. "We served Mr. LaPierre on Feb. 1 with a defamation lawsuit. Instead of answering they pressed together this slap suit. The sole purpose of this lawsuit that has been filed by Mr. LaPierre is to harass and maliciously injure Mr. DiBartolo and discredit him because Clark Funeral Home and Yorktown Funeral Home are competitors."
Wright said that suit was not done in retaliation.
"My client felt forced in to this suit," he said. "He complained to the town board. They did nothing. He got the comptroller's office to come in and check out the town and highway department and they issued a scathing report. He thought, 'well now the town is going to do something," and the politicians did nothing. So they kind of forced him into this, because he wanted to make a difference."
Both attorneys think that state audit that was done on the Town of Yorktown, which was released to the public last August, validates their claim.
Read the comptroller's audit report for Yorktown here.
"The comptroller's office did a lot of our work," said Wright. "They found problems related to the oil spill; the whole un-bid contract that was contrived as an emergency to go around the competitive bidding runs and to benefit his own company."
The audit questioned the town's use of Envirostar in the handling of an environmental cleanup in February 2009. Hydro-Environmental Technologies Inc. was hired to remove and dispose of contaminated soil from water department property on Spillway Road in Shrub Oak. Hydro-Environmental Technologies hired Envirostar to perform the work and then-supervisor Don Peters authorized a check for $73,000 to be paid to Envirostar.
Envirostar is owned by DiBartolo's sister-in-law.  DiBartolo has stated that he does not have a financial interest in the company. However, he does admit he works for the company when he is off duty from the highway department.
"We are going to put him and Envirostar to their proof," said Wright. "We are going to establish the complete unfairness of the transaction. They are going to have to pay the money back. It was an absolutely unnecessary expenditure of $100,000. We are going to turn over every rock until we find every penny that we believe should be repaid to the treasury of the Town of Yorktown."
Bellantoni thinks the audit report actually works in DiBartolo's favor. "In my opinion the audit report is a big gift as to what Mr. DiBartolo has and has not done," she said.
On page 9 of the audit report it states, "We were unable to ascertain whether the superintendent received a direct or indirect monetary or material benefit as a result any contracts with the town."
"The audit report is being used by them to form some basis for some wrong doing Mr. DiBartolo allegedly engaged in," Bellantoni said. "The audit report came up with no concrete evidence against my client. The audit was really more about the town and the town board's internal controls. Mr. DiBartolo followed what policies were in place. He was forthcoming with his information which he has to provide to the town."
Both attorneys think their respective client has a strong case. Each wants to have the other's suit dismissed.
Wright is a former Yorktown resident, whose office is still located in Yorktown. He is a former candidate for town supervisor and was the chairman of the zoning board for a decade.
Bellantoni's law office is in Scarsdale.