Year of the Tiger: Get Ready to Indulge in Lunar New Year's Feasts
Opinion Advocates for ideas and draws conclusions based on the author/producer's interpretation of facts and data.
We are part of The Trust Project
By Morris Gut
During the pandemic, many Chinese and Asian restaurants closed off their dining rooms and pivoted to take-out only. Some are still in that mode, so check ahead if you plan on dining in. Take-out and delivery remain a good way to go.
Here are some suggestions. Follow current COVID-19 protocols and stay safe!
The Chinese Lunar New Year celebration begins on Tuesday, Feb. 1 and will last for two weeks. Many Asian eateries will be marking the festivities with special dishes and menus. Be sure to check ahead for exact dates, times and pricing.
Aberdeen Seafood & Dim Sum (3 Barker Ave., White Plains, in the Residence Inn, 914-288-0188). The staff told us they would be offering special New Year's banquets. You can also celebrate with their popular dim sum or from the regular menu. Visit www.aberdeenwhiteplains.com for more information.
David Chen's (85 Old Mount Kisco Rd., Armonk, 914-273-6767) is a sprawling spot in a free-standing house serving Cantonese cuisine to the community for more than 25 years. Its specialties include the 10-ingredient fried rice, pan-fried noodles and seafood pot. Visit www.davidchens.com.
Ku Asian Bistro (480 New Rochelle Rd., Bronxville, 914-668-8877) has a fine hand with its regional Chinese fusion specialties. "Ku" is Chinese for fantastic, so let chefs Wang and Qiu surprise you with their delightful Asian fusion flavors. From the Chinese kitchen try the spareribs, shrimp with long bean, moo shu pork, kung pao chicken and General Tso's chicken. Visit www.kuasianb.com.
Mister Chen (265 Mamaroneck Ave., Mamaroneck, 914-777-1212). This Cantonese restaurant serves wonderful house-made soup dumplings and buns, chicken lo mein and tasty honey-glazed barbecue spareribs. Visit www.misterchenny.com.
Omandarin Chinese Cuisine (361 N. Central Ave., Hartsdale, 914-437-9168) will be serving some of the classics: Peking duck, assorted hot pots and hearty Mandarin pork shank in their beautifully decorated dining room. Visit www.omandarin.com.
Goosefeather (49 E. Sunnyside Lane, Tarrytown, 914-829-5454) is located in the Tarrytown House estate where Chef Dale Talde has reimagined upscale Hong Kong cuisine with modern twists. Take-out or dine-in only during operating hours. Visit www.goosefeatherny.com.
Peking Garden (56 Main St., Brewster, at the MTA train station, 845-279-4006). You can take out such reasonably-priced retro-Chinese specialties as egg rolls, shrimp chow mein, vegetable chop suey and beef lo mein. Visit www.pekinggardenny.com.
Vietnamese, Korean and Tibetan
Communities in Vietnam, Korea and Tibet also mark the Lunar New Year. Here are some local venues to check out.
Jewel of Himalaya (751 Central Park Ave., Scarsdale, 914-874-5506, and 34 Triangle Center, Yorktown Heights, 914-302-2886). A tasty fusion of Tibetan, Indian and Nepali cuisines serving momo dumplings and stir-fried noodles. Visit www.jewelofhimalayany.com.
Saigonese (158 S. Central Ave., Hartsdale, 914-288-9088). A good spot for spring rolls, a big bowl of pho and delicious bun vermicelli bowls with lettuce wraps. Visit www.mysaigonese.com.
The Banh Mi Shop (148 Mamaroneck Ave., White Plains, 914-686-6888). Len Dang's specialties include grilled short ribs, a variety of Banh Mi sandwiches, great Brussels sprouts with lemongrass and garlic and grilled pepper shrimp. Visit www.vn2ny.com.
Vietnam's Central (694 Central Park Ave., Scarsdale, 914-723-7222). Tom Bui's tasty bites include fried potstickers, satays and jasmine fried rice. Visit www.vietnamscentral.com.
Bibille (14 Main St., Tarrytown, 914-372-7677). Owners Junho Kim and Joohyun Kang operate a whimsical Korean fusion spot where you can build your own bowl. Try the Korean fried chicken. Visit www.bibille.com.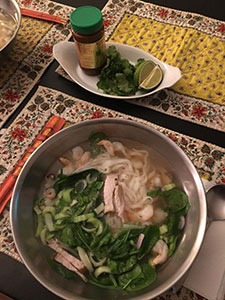 Want to Cook Yourself?
If you are an intrepid home cook and want to pull the old wok out of the closet and oil it up, you may want to visit big, bustling H-Mart for a wide variety of pan-Asian products. There is dine-in and take-out, too. H-Mart is located at 371 N. Central Ave. in Hartsdale (914-448-8888). There is another H-Mart in Highridge Plaza on Central Park Avenue in Yonkers. Visit www.hmart.com.
Though smaller, New Golden Village Oriental Market (365 Central Park Ave., Scarsdale, 914-437-9795) would also be a good bet for ingredients. Enjoy a fresh bubble tea while there.
The Asian markets in Flushing and Manhattan are great but would be more of a trek. We recently shopped Asian at H-Mart and prepared a satisfying pot of pho with pork, shrimp and Bok choy. A warming precursor to the Lunar New Year.
Archie Grand Opens
It has been in the works for months. Archie Grand, a 130-seat, chef-driven "New American" restaurant has opened in White Plains in the former James Joyce space. It is owned by seasoned hospitality veterans Vincent Ninzatti and Brazen Fox owners Declan Rainsford and Rory Dolan. Dolan also owns the highly popular Rory Dolan's on McLean Avenue in Yonkers.
Took a sneak peek recently and the design and décor were quite dramatic. I would be willing to bet there will also be a touch of the Irish, too. At this writing, they were open for cocktails starting at 5 p.m.
Archie Grand is located at 166A Mamaroneck Ave. in White Plains. Visit www.archiegrandwp.com.
Super Bowl Feasting
A celebration of another kind, Super Bowl LVI on Sunday, Feb. 13, will be marked by many area pubs, taverns and restaurants with hearty food, beverage and spirited conversation.
If you think gourmet dining and Super Bowl Sunday is an oxymoron, check out chef and restaurateur Peter X. Kelly's plans. At his Restaurant X and Bully Boy Bar in Congers, Rockland County, and at X20 Xaviars on the Hudson in Yonkers, there will be a Super Bowl brunch with the "X" factor. The three-course brunch will run from 11:30 a.m. to 2 p.m. and include tableside hors d'oeuvres and unlimited house cocktails. It's $48 per person, excluding tax and gratuity. Reservations are suggested.
For additional information call 845-268-6555 for Restaurant X. For X20 Xaviars on the Hudson, call 914-965-1111 or visit www.xaviars.com.
By the way, Super Bowl Sunday nearly coincides with Valentine's Day, so Kelly will be serving pre-Valentine's dinner specialties on Feb. 13 from 5 to 9 p.m.
La Cremaillere Reopens
A group of investors have rebooted and brought classic Country French dining back to the area. Venerable La Cremaillere Restaurant, in a vintage 1750 house on Bedford-Banksville Road in Banksville, has reopened and will be serving dinner Wednesday through Sunday from 5:30 to 8:30 p.m.
The executive chef is Thomas Burke, who had previously worked with Farmer & the Fish locations in Westchester and New York City, Le Bernardin in Manhattan and The French Laundry in Yountville, Calif. in the Napa Valley.
Prix fixe menu options include two courses for $75, three courses for $85 and four courses for $125. A chef's tasting menu will be announced shortly. Look for such specialties as Hudson Valley foie gras, Dover sole "a la meuniere," Long Island duck breast "a l'orange" and crème brulee.
La Cremaillere is located at 46 Bedford-Banksville Rd. in Banksville. Info: 914-234-9647 or visit www.lacremny.com.
BLT Steak Closes
BLT Steak, one of Westchester's premier steakhouses, has permanently closed. The restaurant was operating for the past 14 years out of a lush space in the Ritz-Carlton in White Plains. Reports indicate they lost their lease.
The buzz is that outside restauranteurs are already sizing up the prime location. Until late last year, BLT Steak had been competing with Morton's Steakhouse on Mamaroneck Avenue and the newer Fogo de Chao Brazilian Steakhouse on Main and Church.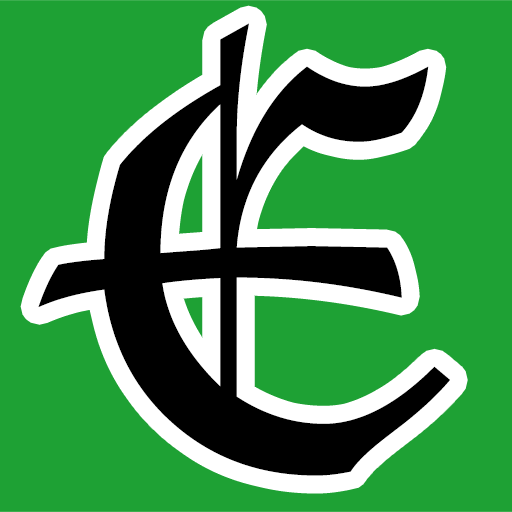 Examiner Media – Keeping you informed with professionally-reported local news, features, and sports coverage.