Year of the Rooster: Bao of White Plains to Celebrate Chinese New Year
We are part of The Trust Project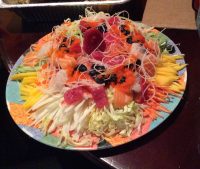 Twelve dishes, mostly based on centuries-old recipes, will be offered at Bao Chinese Cuisine in White Plains to celebrate the Year of the Rooster. The Year of the Rooster recurs every 12 years.
The holiday falls this Saturday, Jan. 28, but many Chinese celebrate it for a longer period.
At Bao, which means precious, the holiday dishes are offered from Jan. 28 through Feb. 11. In addition, a cook-it-yourself dish called Shabu Shabu, which must be ordered a day in advance, and the restaurant's regular menu will be available each day during the holiday period.
Bao Chinese Cuisine's New Year's dishes are as follows.
Chinese New Year's Delight: Shrimp and scallops with vegetables served with vegetables and noodles and topped with cashew nuts, $20.95.
Fortune Fish with vegetables, ginger, scallions and seaweed, $22.95.
Spicy crispy fresh oyster with black bean sauce, $18.95.
Chinese New Year Casserole: Shrimp and mini meatballs with noodles and vegetables, $20.95.
Spicy Szechuan Shrimp, $18.95.
Lamb with onions and scallion, $20.95.
Seafood rice cake with salted egg yolk, $18.95.
Spicy Fish Filet: A lightly breaded fried filet with a special spicy Szechuan sauce, $20.95.
Spicy roast duck with noodle casserole (includes vegetables), $24.95.
Spicy Thai Tom Yum Seafood Casserole (includes lobster meat, shrimp, scallops and vegetables), $22.95.
Steak Kew with black pepper sauce in a sizzling platter, $20.95.
Tingling Bells served in a sizzling platter. Includes shrimp, chicken and sautéed beef with fresh vegetables and topped with fried chicken wonton, $20.95.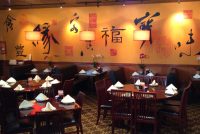 A special Malaysian New Year's celebration salad will be offered as an appetizer and can be shared by up to four people.
"Traditionally its ingredients are topped with raw fish but cooked shrimp can be substituted on request," owner May Tan said.
The salad includes mango, fish roe, jicama, carrots, lettuce, bean sprouts, blueberries and more.
Desserts include Eight Treasure, rice with eight different ingredients. Alcoholic beverages include Tsing Tao (Chinese beer), Heineken, Coors Light, Sapporo and Amstel beer, Chinese rice wine, sake and a French martini made with vodka, Chambord liqueur and pineapple juice.
A chocolate drink for children is the Milo Dinosaur. Kids receive a red envelope to take home with a surprise gift inside.
Bao is known for its Shabu Shabu, a dish cooked by the customers at their tables using small portable gas stoves with dual cooking pots. The ingredients include baby bok choy, beef, cabbage, chicken broth, fish balls, fresh fish filet, lamb, noodles, potatoes, spinach, tofu and vegetables. Many dipping sauces are provided as well including chili, garlic, peanut and Sacha. MSG and canned fruit are not used at this restaurant.
The cost for Shabu Shabu is $29.95 per person, but all guests at the table must order it and there must be at least a party of four. Bao requires 24-hour notification to prepare the dish.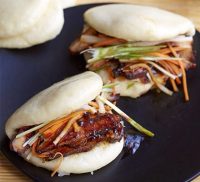 One of the most popular dishes at Bao is the Bao Bao bun, an Asian version of the American hamburger, said Tan, a White Plains resident. Although usually served with spicy roast pork, chicken can be substituted. It is accompanied by Lotus buns, sautéed onions, jacimi, shredded carrots and other cooked vegetables and white or brown rice. It is available at lunch or dinner for $14.95.
Bao was renovated in 2015. The dining room sports new ceiling tiles, tables, chairs, carpeting and colorfully decorated walls with bold Chinese letters. Before coming to America, Tan worked and lived in Kuala Lumpur, the capital and most populous city in Malaysia.
Bao Chinese Cuisine is open from 11 a.m. to 9:30 p.m. Sunday through Thursday, 11 a.m. to 10:30 p.m. on Friday and 12 to 10:30 p.m. on Saturday. The restaurant also has delivery.
Bao is located in the White Plains Mall at 200 Hamilton Ave. in White Plains, which can be entered from Dr. Martin Luther King Jr. Boulevard. For more information, call 914-682-8858.