Woodlands Assistant Principal Charged with Grand Larceny
We are part of The Trust Project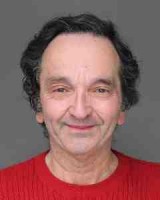 Frank Gluberman (DOB 08/16/47) of 47 Waters Edge, Congers, New York, was arraigned Wednesday on a Felony Complaint charging him with Grand Larceny.
The defendant is the Assistant Principal at Woodlands High School in the Hamlet of Hartsdale and former Treasurer of the Greenburgh Teacher's Federation (GTF) and the Greenburgh Teacher's Welfare Fund.
The GTF Welfare Fund receives taxpayer money, which is negotiated by the GTF, to pay for benefits such as: dental, optical, legal services, for teachers and administrators of the school district.
Over a period of seven years, from 2006 to 2013, the defendant wrote checks to himself from the Greenburgh Teacher's Fund checking account and GTF Welfare Fund totaling more that $778,995.
The defendant forged the signature of the president of the GTF, as he needed dual signature authorization to make payments.
The checks written by the defendant were to himself, his two daughters, and to pay property taxes on two homes that he owns.
The larceny came to light when in September 2012, the defendant was promoted to Assistant Principal and had to relinquish his position at the treasurer of the union funds.
Greenburgh police and the District Attorney's office were contacted and initiated an investigation.
The defendant was arrested January 7 by Greenburgh Police.
"This defendant used and abused his position as a trusted educator and administrator to both defraud the taxpayers of the Town of Greenburgh and steal from his colleagues and associates. His cynical raiding of the welfare fund of hundreds of thousands of dollars comes at a time of tight school budgets and dishonors the teachers and administrators who work diligently and professionally on a daily basis in the Greenburgh school system," said District Attorney Janet DiFiore said in a statement.
Bail was set at $50,000 cash over $100,000 bond. Gluberman's next court date is January 10, 2014. The defendant faces a maximum sentence of 15 years in state prison.
Assistant District Attorney Steven Ronco of the Public Integrity Bureau is prosecuting the case.