Woman Arraigned in Stabbing Death at Irvington Restaurant
We are part of The Trust Project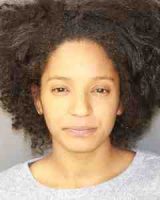 Rosa Ramirez of New York City was arraigned in Westchester County Court Friday before Judge Barry Warhit on Murder in the Second Degree and other charges in the stabbing death of a co-worker in an Irvington restaurant on April 10.
Ramirez was indicted by a Grand Jury on count of Murder in the Second Degree, a class A felony; two counts of Criminal Possession of a Weapon in the Fourth Degree, a class A misdemeanor; one count of menacing in the Second Degree, a class A misdemeanor.
Ramirez was remanded into custody in Westchester County Jail and the case was adjourned until her next court appearance June 5, 2018.
On April 10, 2018, Ramirez was in the River City Grille on Broadway in Irvington. She was in the restaurant kitchen working as a dishwasher along with other kitchen staff. Just after 11 a.m., prosecutors allege Ramirez attacked the prep cook, 38-year-old Bonifacio Rodriquez of Yonkers, with a kitchen knife. Rodriquez tried to protect himself but was stabbed multiple times. Another employee in the kitchen attempted to intervene and was also threatened but not injured.
Irvington Police responded and the victim was taken to Westchester County Medical Center where he was pronounced dead. Ramirez had only worked at the restaurant for a few days.