Williams Beats Capasso in Patterson GOP Primary
We are part of The Trust Project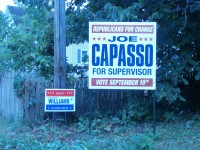 Patterson's GOP candidate for town supervisor this November will be a familiar face around town hall.
Richard Williams, 62, defeated opponent Joseph Capasso in Thursday night's Republican primary for the right to succeed longtime town supervisor and Republican Michael Griffin, who is not seeking another term.
Williams got just over 56 percent of the vote, garnering 260 votes. Capasso received 196 votes, and two voters entered ballots for write-in candidates. Williams also got 31 percent of the votes for the Independence Party line, with write-in candidates garnering almost 69 percent of the vote on that line. Democratic candidate for supervisor Andy Falk made a push to grab that line from Williams. Results for that Independence line should be revealed this week.
"I've been working with the people for 16 years, and I think I can make a difference here," Williams said after Thursday's primary.
Williams, a Brewster High School graduate and life-long town resident, served as chairman of the town planning board for nine years before being named town planner in 1999. Williams said after going door-to-door collecting signatures, the biggest issue on the minds of voters was taxes and the unfunded mandates that often drive them up.
"We need to look at managing costs better, and we need new industry in town," Williams said. "And we need mandate relief to keep taxes down."
Williams also wants to aggressively market the town to tourism and recreation, with the Thunder Ridge ski center as a linchpin in those plans. He said wants to see year-round events at the facility such as concerts and festivals.
The town planner pointed to the approved Patterson Crossing retail development as an example of a commercial project he helped make a reality. But he said he also wanted to lure more small businesses to the town.
"Small businesses really become part of the community," he said.
When reached for comment about his confirmed GOP opponent, Falk said he looks forward to having an "issued based campaign."
"Patterson residents are looking forward to a new direction from the town supervisor, a direction that includes commercial growth along our Route 22 corridor to bring our property taxes under control and a town supervisor that will focus on the long neglected needs of the Putnam Lake Community," Falk went on to state. "We can only expect a new direction from someone who has not been part of the current administration for the past 20 years."
As final results came in at his Beaver Creek Farm equestrian center on Route 311, Capasso, 68, said he ran a low-key campaign after coming within striking distance of beating Griffin in the last election.
"I lost by three votes four years ago," Capasso said. "I thought I had a better chance this time, but to be honest I really didn't work too hard at it. Four year ago I really worked hard at it and spent a lot of money and got out there and knocked on hundreds of doors and I still lost."
Capasso, an 18-year town resident who owns two automotive businesses in Westchester County but is semi-retired, said he wanted to make the town more business friendly. He blamed voter apathy for his loss, pointing to the low turnout.
"They (voters) just don't care about their town," Capasso said. "I feel bad for the people of Patterson, because now they have to deal with my opponent."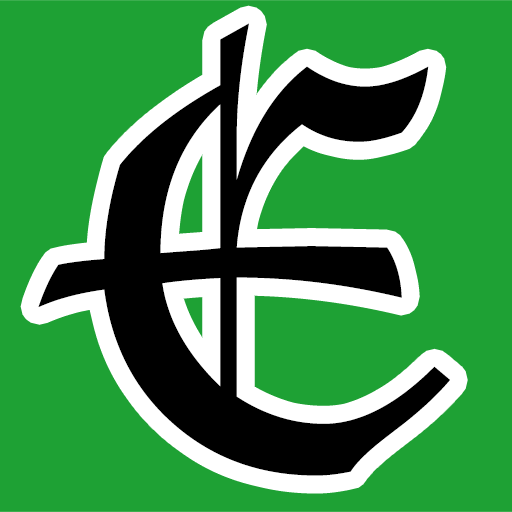 Examiner Media – Keeping you informed with professionally-reported local news, features, and sports coverage.