Obituary Reports the death of an individual, providing an account of the person's life including their achievements, any controversies in which they were involved, and reminiscences by people who knew them.
We are part of The Trust Project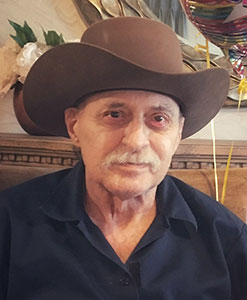 William "Billy" Price passed away peacefully on Jan. 16 at the age of 75.
He was born in Far Rockaway, Queens to Wilma Nancy (Firriolo) Price and William James Price. Billy served his country in the U.S. Navy. He loved his family, had a heart for animals and enjoyed several hobbies over his lifetime, including gardening and crafting his own tools. He was a beloved son, nephew and cousin. His surviving aunt and cousins will miss him dearly.
Billy will be inurned at Fort Sam Houston National Cemetery on Friday, Feb. 10. To leave condolences for the family, please visit www.ebensberger-fisher.com.
Arrangements were handled by Ebensberger-Fisher Funeral Home of Boerne, Texas.