Opinion Advocates for ideas and draws conclusions based on the author/producer's interpretation of facts and data.
Who Are the Men Behind the Guns That Result in All These Deaths?
We are part of The Trust Project
By Michael Gold
The AR-15 military assault rifle, which shredded the bodies of 19 elementary school children and two adults on May 24, is enormously profitable.
Not only is the AR-15 far more expensive than a handgun, but the owner of an AR-15 can trick out his weapon with endless amounts of accessories, such as $700 for something called an upper receiver, which houses the firing mechanism. You can buy grips, optics and sights, too.
I found this out when I searched the internet and came upon an article in Fortune magazine from 2018.
The media often present the gun lobby as an amorphous mass, with no faces, no people behind the guns. There are many people behind these guns. They're just hidden from the public, because who wants to be publicly identified with these machines of death?
The top 10 manufacturers of AR-15 rifles are provided by Gun News Daily, which offers information on how to buy a high-quality gun, are: Sturm Ruger, American Tactical Imports, Bravo Company, Wilson Combat, Daniel Defense, LaRue, Rock River Arms, Sig Sauer, Smith & Wesson and Springfield Armory.
Sturm Ruger's headquarters is in Southport, Conn., in beautiful Fairfield County. Its CEO is Christopher Killoy. For 2021 the company enjoyed net sales of $730 million, compared to $568 million in 2020, a 28 percent increase. Killoy's net worth is estimated to be about $11 million. He owns about $2 million in Sturm Ruger stock.
Killoy stated in a company press release that, "2021 was a year of great accomplishments and financial results."
Sig Sauer is based in New Hampshire. The motto on its website boasts, "Never Settle." The president and CEO of the company is Ron Cohen. He was arrested in Germany in 2018 for alleged involvement in a concealed export scheme to send 38,000 pistols to Colombia, according to the New Hampshire Business Review. It is illegal in Germany to ship guns to an active conflict zone.
Cohen admitted he was involved in the delivery and convicted. Cohen was given an 18-month suspended sentence and fined $675,000. The company's German division had to pay $12 million in fines. I learned about the case from New Hampshire Public Radio's website.
Springfield Armory is based in Massachusetts. Its co-founder and CEO is Dennis Reese, who recently won a Golden Bullseye Pioneer Award for excellence and enduring innovation in the shooting sports industry. The Golden Bullseye awards seem to be a type of Academy Award for the gun business.
Smith & Wesson is also located in Springfield but is moving some operations to Tennessee. Its CEO is Mark Smith. Smith & Wesson's fiscal year sales doubled in 2021 from 2020. Smith's stock in the company is worth about $2 million.
Daniel Defense, the maker of the gun the Texas shooter used, states on its website that its corporate values are: "Freedom. Passion. Precision." Its founder, sole owner and CEO is Marty Daniel.
The AR-15 can be sold legally because it makes these people tremendous amounts of money. Therefore, senators and U.S. Representatives who rake in millions in campaign donations from the gun companies may never pass a law restricting the use of these weapons.
The gun company owners obviously don't want anyone to be killed from the use of their products, but it happens every day, as we know all too well. One can only conclude that if people have been killed with AR-15s at elementary schools, high schools, colleges, stores, concerts and other places, this is okay with the men who run these companies. I wonder, do the assault rifle manufacturer CEOs think these deaths are just a small price for doing business?
How would they feel about assault weapons if it was their little children, their wives or themselves looking down the barrel of a shooter with an AR-15?
A bullet from an AR-15 can turn bone into dust. It can explode the artery leading to your heart. It can turn your organs into jello. The bullets will come at you in quick bursts, as fast as a kid punching the buttons on a video game.
I was an elementary school teacher in New York City for many years. In our classrooms, we practiced how to avoid getting shot. The principal would announce a shelter drill on the public address system. The teachers locked the doors to our classrooms and directed the kids to huddle in the back of the classroom, behind a corner that hid us from the window in the door, so any potential shooter would not see anyone in the class. An administrator walked around to make sure they couldn't see any one of us in class, not even a little leg, hand, arm or foot.
You have to wonder if this really would work in an active shooter situation. If school is in session, will a gunman walking around the building looking for people to kill really think nobody was in the classroom at that moment?
I have a child attending a school in this area, as thousands of other residents do. Since politicians won't protect our children, is the answer to make our schools into armed fortresses? Should we place two security guards in the front and back of the building armed with AR-15 rifles? Do we need to pass a school security tax in the state to pay for them?
The CEOs of the gun companies would be delighted to supply us with the weapons.
Pleasantville resident Michael Gold has had articles published in the New York Daily News, the Albany Times Union, The Virginian-Pilot, The Palm Beach Post, other newspapers and The Hardy Society Journal, a British literary journal.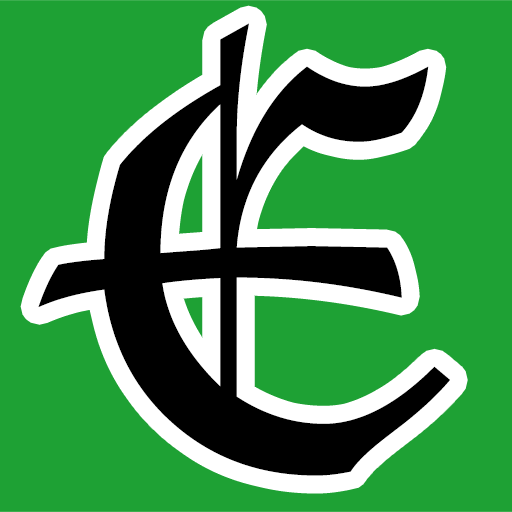 Examiner Media – Keeping you informed with professionally-reported local news, features, and sports coverage.