White Plains Still Mashing; Hen Hud Beats Lakeland
News Based on facts, either observed and verified directly by the reporter, or reported and verified from knowledgeable sources.
We are part of The Trust Project
By Tony Pinciaro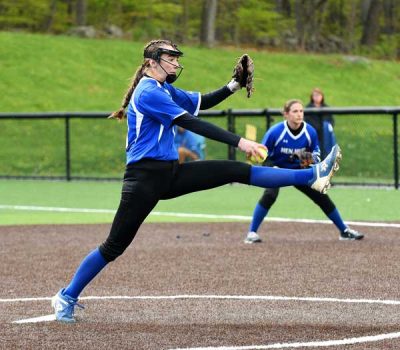 WHITE PLAINS began the 2023 varsity softball season with a new beginning. For the first time in 26 years, the Tigers would start a season without legendary Coach Ted O'Donnell, who retired at the conclusion of the 2022 season.
All O'Donnell did was amass more than 400 wins and make White Plains an annual Section 1 Class AA contender.
"What made Coach O'Donnell such a great coach was that he let the talent of his players speak for themselves," said senior and captain Peri Kahn. "With the way the team practiced, during the games OD, as the team called him, allowed everybody to display their potential, putting people in the best position for success in the lineup and in the field.
"He would always remind us of how strong and united the program and our particular team was and how it was in our nature to be a winning team."
Even though O'Donnell is enjoying retirement, the Tigers have continued with their former coach's philosophy.
White Plains won twice last week, improving to 11-2 for first-year coach Chris Rowan. And, once again, the Tigers are among Section 1's elite in Class AA.
Rowan, who was O'Donnell's assistant, has enabled White Plains to make a smooth transition.
"Coach Chris has had such a positive impact on the White Plains' softball program in the past as an assistant coach," said senior and also captain Ryleigh Falvey. "He's played a key role in our development as players and success on the field. In addition, his immense knowledge and passion for softball, the trust and respect previously established between our players and coach made for a seamless transition to him as head coach."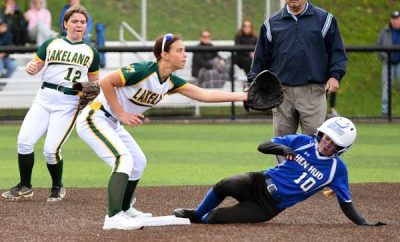 Rowan brought in an experienced assistant coach in former Pelham varsity head man Keith Maley. All Maley did during his tenure at Pelham was compile more than 200 wins and get his Pelicans to the sectional semifinals.
Even with the graduation departures (including Alexa Galligani, who is starting for the University of South Florida) senior and captain Kaitlin Weigand and her teammates felt positive coming into the season.
"When the girls graduated last year it was disappointing because we had all grown so close to one another," Weigand said. "However, watching and listening to them gave us the many tools we needed to succeed this season. They also helped us understand how to be the older girls – the seniors – of the team and how to mentor the younger generations of players.
"We may have been a bit nervous at first, because only six of us were returning players, but it was clear from the start that the girls that came up are amazing players, great people and each and every one of the younger girls will drive this team towards success in the future."
The Tigers swept four games beginning with five-inning mercy-rule wins over Horace Greeley and Saunders. White Plains closed with a 7-2 triumph of Mamaroneck and 2-0 victory over Clarkstown South in the Nyack Tournament.
Khan had the big day against Greeley, going 4 for 4 with four RBI. Alexis Tighe had three hits, including two home runs (one a grand slam) and seven RBI and Ava Galligani added three RBI.
Kahn followed up with three hits, including another homer, and three RBI against Saunders. Galligani also had three hits and knocked in four runs and Serena Gillen contributed four hits.
Tighe, the winning pitcher, struck out 13 and also had three hits and two RBI.
Emily Anastacio tripled and drove in two runs and Tighe singled in two runs against Mamaroneck.
Falvey had two hits against Clarkstown South.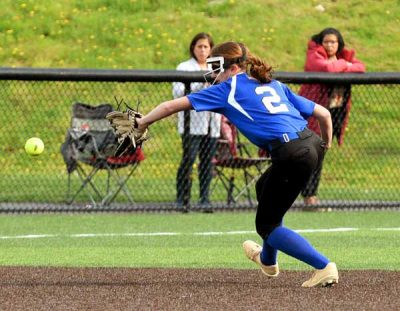 VALHALLA pitcher Tanner Smith achieved a milestone in a 10-0 victory over Briarcliff.
The junior rang up 12 strikeouts, including the 500th of her varsity career. Scott also had two hits.
Sangeeta Bahl had her first varsity hit and finished with three RBI.
Smith was just as dominant against Westlake, increasing her strikeout total to 13 Wildcats. Scott finished with two hits and two RBI.
Emma Levine added two hits and RBI and Gianna Corelli had a triple among her two hits and drove in a run.
"Tanner had a great week, all-around," Valhalla coach Heather Kleinberger said. "She had a 0.33 ERA, gave up nine hits in 21 innings, struck out 34 and allowed only one earned run.
"She was also 5 for 9 at the plate for a .5546 batting average, three RBI and two runs scored."
Kleinberger knows when her team steps on the field Scott will always give Valhalla a great chance to win.
"Tanner is a true competitor," Kleinberger said. "She works hard and lifts up her teammates to reach their full potential. Tanner is a pleasure to coach and improves every year. She deserves every one of her 531 strikeouts.
"Tanner wants one more pitch, one more grounder, one more swing, and would practice forever if we let her. She's a great kid and Valhalla is lucky to have her!"
CARMEL dropped games to league rival John Jay-East Fishkill (4-3) and reigning Section 1 Class AA North Rockland (2-0) before closing the week with a 3-1 victory over arch-rival Mahopac.
Deirdre Curley turned in an excellent performance, holding the potent Mahopac lineup to the one run and striking out 10.
"Deirdre is a competitor and about as focused as you can get," Carmel coach Brandon Johanson said. "She is never too high or too low. She trusts her teammates and competes."
Sam Stallone delivered a two-run single to provide the margin of victory.
"We are hoping the win over Mahopac gets us back on track," Johanson said. "We just went through a streak of four one-run games in-a-row where the game could have went either way.
"Our defense and pitching from Deirdre has kept us in every game."
In the loss to North Rockland, Curley allowed five hits and struck out seven.
FOX LANE is on a roll, extending its winning streak to six consecutive games after victories over Horace Greeley and Saunders (4-2).
The Foxes are 7-5 this season.
Grace Cleveland led the offensive charge against Greeley with three hits, including two doubles, four RBI and four runs scored. Winning pitcher Sofia Rodriguez also drove in four runs with two hits and scored twice. She struck out and yielded just two hits.
Valentina DeLuca doubled, drove in three runs and scored two and Gabby Naar added two hits and three runs scored. Victoria Bodine and Alexia Frusciante each had two RBI.
Rodriguez was in command in the circle against Saunders with a three-hitter and season-high 12 strikeouts. She also doubled and scored a run.
Hannah Getman doubled, scored twice and drove in two runs.
OSSINING is now 9-4 this season after wins over Port Chester, Saunders and Panas.
Devynn Hernandez doubled among her two hits and had four RBI against Port Chester. Leaila Alexander also collected two hits and drove in three runs and winning pitcher Mia Wilkins went 3 for 3, including a triple, and registered three RBI. Wilkins also struck out six in the shutout.
Wilkins finished with nine strikeouts against Saunders and she also collected two hits. Kaylee Howie had two hits and two RBI.
PLEASANTVILLE received a dual strong performance from pitcher Montana Peppard in a 15-5 win over Blind Brook.
Peppard went 3 for 3, including a bases-loaded triple, and game-high five RBI. Katie Moore also had three hits and Lexi Tomaselli contributed two hits and three runs scored.
PUTNAM VALLEY/HALDANE had a busy week as the Tigers went 2-3.
Putnam Valley coach Rena Finsmith noted her team was without pitcher Kylie Recuppio in a doubleheader loss to Scarsdale as both teams accumulated hits and runs.
Mary Mikalsen had seven hits in eight at-bats in the two games. She scored six runs and drove in four.
Callie Sniffen recorded six hits, just missing the cycle by a single in the second game, and she had seven RBI.
In the first game, Katelyn Flanagan had three hits and two runs scored. In game two, Maggie Caputo had three hits, scored three runs and drove in a run and Maggie Sampson also had three hits and added three RBI.
Dobbs Ferry walked off Putnam Valley, 6–5, despite eighth-grader Kaleigh Rund having two hits and two RBI. Maggie Caputo added two hits and an RBI and Sampson also finished with two hits.
Mikalsen was the offensive leader in a 16-10 win over Croton as she doubled twice and drove in four runs. Caputo added three hits and an RBI and Rund finished with two hits, two runs and two RBI. Sara Martins had a milestone with her first varsity RBI.
The Tigers concluded their hectic week with a 10-7 victory over Blind Brook as Sampson, Flanagan and Mikalson each had three hits.
Sampson had a team-high three RBI, Mikalson scored three runs and Flanagan scored a run and drove in a run. Rund added a two-run double.
The Tigers have another action-packed week with games against North Salem, Yonkers Montesorri Academy, Pawling and Westlake.
HEN HUD rebounded from a pair of losses in the Arlington Tournament to beat Nanuet and Lakeland.
Seventh-grader Angelina Carbone had a big day against Nanuet with three hits and two RBI. Emma Morley doubled twice and also had two RBI and JaNae Walker doubled, tripled and drove in a run. Emma Barbalet scattered eight hits and struck out five.
Val Stratton tossed a four-hitter with five strikeouts to shut out Lakeland.
She was backed by Morely's two hits and four RBI and Carbone added a hit, two RBI and three runs scored.
SOMERS has won eight of its first nine games after a 7-0 triumph of Panas and 12-8 victory over Yorktown.
Emily Boyle rang up seven strikeouts against Panas.
Krista Gallagher doubled, homered and drove in three runs and Julia Ross also went yard and drove in two runs.
Kaleigh Conti contributed three hits and Victoria Morel added two hits.
Conti registered her second straight three-hit game and also plated three runs against Yorktown. Gallagher added two hits and three RBI and Rossi finished with two hits and an RBI.
PANAS lost to Ossining, Somers and John Jay-Cross River before beating North Salem.
Kenna Vogel and Abbey Porter each had two RBI against Ossining.
Panas had an offensive uprising against North Salem, scoring a season-high 19 runs. Caitlin Casanova paced a balanced offense with two hits and three RBI. Ali Moyer struck out a season-best 12.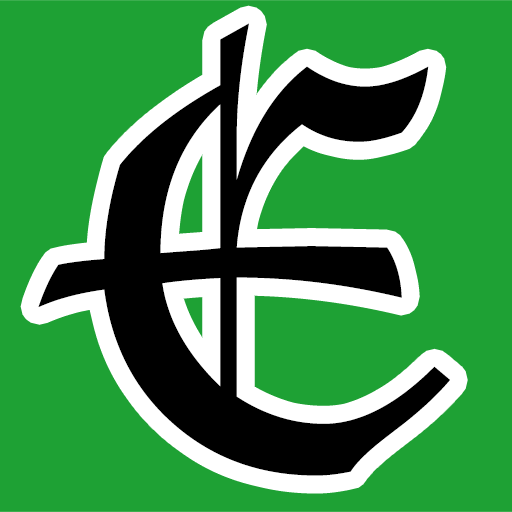 Examiner Media – Keeping you informed with professionally-reported local news, features, and sports coverage.