White Plains Schools in Partnership to Produce Traveling Museum Exhibit
News Based on facts, either observed and verified directly by the reporter, or reported and verified from knowledgeable sources.
We are part of The Trust Project
By Martin Wilbur and Rick Pezzullo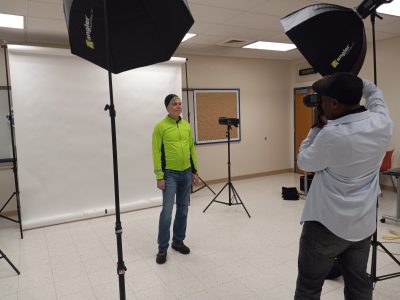 It may have seemed a bit out of place that a White Plains High School classroom last Friday was the site of a photo shoot by top New York City photographer Bayeté Ross Smith.
The effort was a partnership between the White Plains School District and Common Circles, a nonprofit organization that strives to use innovative technology, the arts, and storytelling to increase empathy, reduce bias, build communities of belonging and help people of different views and backgrounds get to know each other better.
Therefore, it was fitting that the school hosted a wide array of community members, from Superintendent of Schools Dr. Joseph Ricca to White Plains Mayor Thomas Roach and the head of school security, among many others, who took turns being Ross Smith's models.
The more than 40 subjects that were photographed will produce a traveling museum exhibit that will be called "We Are White Plains." Its focus will be on "identity, bridging, belonging and building community" that is scheduled to open in mid-March at the high school and move to Highlands and Eastview middle schools during the final months of the current academic year.
"One of the reasons why there's an emphasis on engaging with young people is the simple practicality of getting people when they're younger and more impressionable so they don't grow up to be adults who are susceptible to bias and bigotry, said Ross Smith, who also teaches at NYU's Tisch School of the Arts.
Images for "We Are White Plains" are related to an ongoing series that Ross Smith has undertaken over the past few years called "Our Kind of People." His subjects are of different races, ethnicity, age and gender and his photos capture them with the same neutral expression and same background and lighting in up to six different outfits.
Its purpose is to challenge people's preconceived notions. For example, a Black male is often viewed more favorably when dressed in a suit and tie rather than a sweatshirt, but the opposite is often true for many white males, he said.
"We create a situation where people are forced to question their pre-existing beliefs," Ross Smith said who has used the concept in exhibits around the world. "So when we see all the different versions of someone, we get to reflect on what we associate with a certain type of face and certain thinking and that deals with the intersection of race, gender, social class, ethnicity, age as well, and even fashion sense."
Marla Felton, the founder of Common Circles, said the organization hopes to be able to help people learn more about themselves and others through art and communication. She hopes the "We Are White Plains" exhibit can be a game-changer surrounding work on diversity and inclusion.
"Young people have been making their voices heard and calling for a more accepting world," Felton said. "Teens, like adults, can have difficulty engaging in uncomfortable conversations with others from different backgrounds, but this museum experience is a way to make those experiences easier and more productive."
Russell Frederick, a Brooklyn-based photographer who assisted Ross Smith for the shoot, said although the White Plains exhibit involves the school district, the larger effort is to expose it to all ages and venues, even abandoned buildings and billboards.
White Plains schools became involved in the effort when 50-year city resident Ellen Berger heard about Common Circles' traveling experience and lobbied the school district to get involved. Her daughter is also friends with Felton, she said.
"My children went to school here, my grandson graduated from here and I really find that this is a great city, great because of the diversity," Berger said. "That's why we moved here."
"More than ever, we need to support each other and protect our communities from the insidious toxicity of bigotry and hatred," Ricca said. "As community members, we have the power to break down barriers of division and replace them with bridges to understanding and mutual respect. Our partnership with Common Circles has allowed our children and our community the opportunity to elevate their voices and shared commitment to each other."
Felton said Common Circles sponsored a logo contest for the exhibit, inviting White Plains students to enter. The winner, announced on Monday, is freshman Aden Wesley Hadi. His winning entry will serve as the conceptual backbone of the exhibit's logo, Felton said. He will receive $250 and his logo will be displayed on social media and wherever the exhibit is housed.
This article has been updated from its original posting.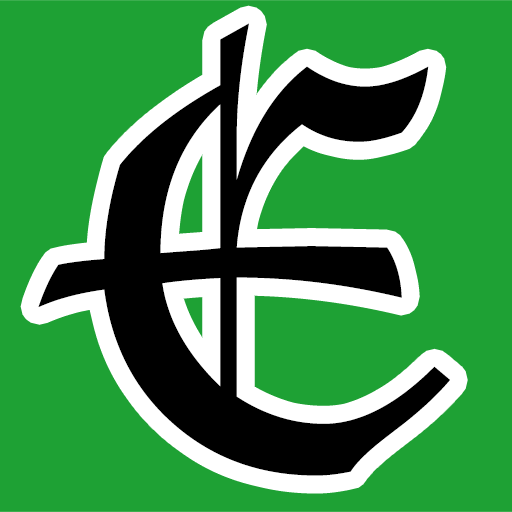 Examiner Media – Keeping you informed with professionally-reported local news, features, and sports coverage.