White Plains School Board Appoints New Acting Superintendent
We are part of The Trust Project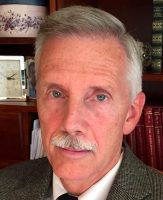 The White Plains Board of Education approved the appointment of Dr. Howard W. Smith as Acting Superintendent of Schools during a vote at a Special Board of Education meeting on Monday evening.
Dr. Smith's term began on October 1, 2016 and continue through this school year. He will replace Timothy P. Connors who stepped in last term for Superintendent Paul Fried who is on a medical leave.
According to a statement released by the Superintendent's office prior to the meeting, Dr. Smith has had a distinguished career in public school administration and retired in 2013 from the Superintendent position in the Union Free School District of the Tarrytowns after 12 years of service.
Since his retirement Smith has held interim superintendent and consultant positions. He also has been on the Adjunct Faculty at Bank Street College, Fordham University and St. Lawrence University.
A Phi Beta Kappa graduate of Marietta College, Dr. Smith has two Masters Degrees and a Ph.D. from
Teachers College, Columbia University.
Board President Rosemarie Eller said, "We are confident that Dr. Smith is an excellent choice for the students, staff and community. He will bring us the experienced leadership needed to provide stability and to move the district forward."