White Plains Rec Softball: 6th Boro Clinches Men's A – Brewskies Has Mercy on Healy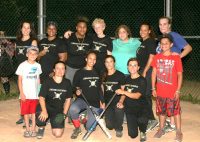 Last Thursday, two first place battles transpired in the White Place Recreation Softball Leagues. When the dust cleared two teams evolved unscathed, at Carl J. Delfino Park.
In the Men's A Division, 6th Boro beat Mansion on Broadway, 18-9, in the 7 p.m. game, on Delfino Field One, to clinch first place and the Men's A League Title. Then 6th Boro packed their gear and moved to Delfino 2 and beat Dunnes Pub, 31-12, for a double-header sweep.
What was most impressive about these victories for 6th Boro was that they accomplished these two convincing wins without two of their top players in Manager Johnny "Fitz" Fitzpatrick and third baseman Bobby Russo.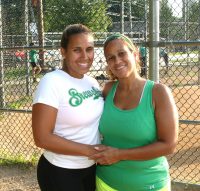 6th Boro, a new entry in White Plains Rec Softball this year, is definitely the team to beat this season. But if "Fitz" and Russo are not healthy for the Playoffs, look for Mansion on Broadway (11-5) and Riemann's Auto Body (11-6), presently competing for second place to take advantage in the Playoff Rounds.
"Our main goal this season was finishing in first place and winning the League outright and that is exactly what we did," said 6th Boro base hit specialist and speedster Nick Parente. "Bobby (Russo) may be a little sore but Fitz it is just and arm so he will be able to hit. Getting them back for the Playoffs is big time because they hit in the middle of our order," explained Parente.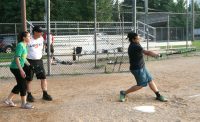 The Women's League also has a fight for league superiority taking place between Brewskies and Healy Electric. On Thursday, at Carl J. Delfino Park, Brewskies (11-2) took over first place with a display of offensive power by beating Healy, 13-1. It was a surprising outcome between these two fierce competitors, as The Mercy Rule was implemented in this game in the fifth inning.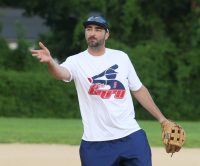 Although, at this time, the Women's Softball League Title has not been settled; Healy (10-3) remains in second place and is two games ahead of Buffalo Wild Wings, at 8-3. These last two weeks of the Women's League regular season will be a pennant race for the League Title.