White Plains Deputy Fire Chief Dies After Battle with Cancer
We are part of The Trust Project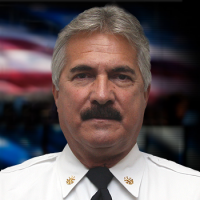 The White Plains Fire Department lost one of its leaders last week, as Deputy Fire Chief Don Keinz died Thursday after a brief struggle with cancer. He was 60.
Keinz grew up in the city's Battle Hill neighborhood, graduating White Plains High School in 1969 before beginning a 34-year career with the fire department in 1978. He was promoted to lieutenant in 1991 and to deputy chief in 2008, when he was put in charge of Unified Special Operations Command.
"If you wanted a go-to guy who was very, very meticulous about his training and his exercises and everything, he was the guy," Public Safety Commissioner David Chong recalled. "He is one of the guys who I could always, always rely on. If I asked him to do a task no matter what the task was, he was one of the guys who never said no."
In addition to being known as fearless, Keinz was also very well-trained in his field. He attended the Emergency Management Institute in Emmitsburg, Md., was a certified Rescue/ Hazardous Materials Technician and Emergency Medical Technician and a state and county fire instructor. He held certifications from the Federal Emergency Management Agency and the Department of Homeland Security and was an All Hazard Incident Commander with the Westchester County Incident Management Assist Team.
"He was the complete package," Chong said. "If you were in a firestorm, the person you wanted beside you in that firestorm was Don Keinz."
Keinz' death came as a surprise to the department, Chong said.
"This was actually very sudden. He had only been sick for about two months that we knew of," said Chong. "It was a shock to the department. We're all taking it very hard."
Keinz was known for his wit and his wry sense of humor. He is survived by his wife, Ann Marie, and children Bryan and Emily.