White Plains Dept. of Public Safety Youth Citizen's Academy is Looking for Candidates
We are part of The Trust Project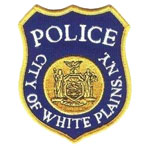 The White Plains Department of Public Safety offers the Public Safety Citizen's Academy for White Plains residents in 9th through 12th grade who are in good standing at their respective schools.
The nine-week program is offered at no cost and provides hands-on, interactive, behind-the-scenes training by experienced police officers and firefighters. This year's Youth Citizen's Academy will include an opportunity for a two hour ride along with experienced police officers while on patrol. After the class has been completed, a graduation ceremony is held to recognize each participant. Graduation will take place on August 5 at the White Plains National Night Out Event.
During the program, students will see exactly what public safety personnel do and how they do it. As a result, graduates are better equipped to assess safety issues, and share with others their knowledge of law enforcement practices and policies. It is the White Plains Public Safety department's hope that graduates will find the Public Safety professions as a possible career choice and contemplate joining the ranks of the White Plains Public Safety Department.
Classes will be held every Tuesday evening from 7 to 9 p.m.
Topics covered in the two-hour classes will include:History of Law Enforcement – Penal Law – Criminal Procedure Law – V&T;CID – Criminal Investigation Division; The Traffic Division; The Patrol Division; The Community Advocacy Strategic Initiatives Division; Ambulance – Life Support Services; The Driving While Under the Influence Arrest; Criminal Law – Penal Law and Criminal Procedure Law; The Fire Department; COMPSTAT; Tour of Firing Range; and Ride-a-long with patrol officer.
Interested students are encouraged to email Lieutenant Kevin Christopher at kchristopher@whiteplainsny.gov for further information.
Applications can be sent to Lt. Kevin Christopher, White Plains Police Department, 77 South Lexington Ave., White Plains, New York, 10601 or dropped off in person to Lt. Christopher. All correspondence with students will be "copied" via email to parents, including records check.