Westchester to Host Day of Service Events to Commemorate 9/11
News Based on facts, either observed and verified directly by the reporter, or reported and verified from knowledgeable sources.
We are part of The Trust Project
By Ary Hammerman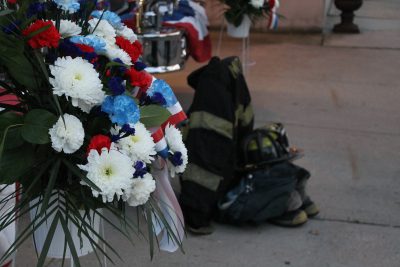 As the 22nd anniversary of the September 11 attacks approaches, Westchester residents will once again have the chance to turn the tragic events of that day to help others in their community.
Last week Westchester County Executive George Latimer, joined by representatives of Volunteer New York! and other county officials, announced Westchester's 13th Annual 9/11: Serve + Remember Day of Service.
This year's Day of Service will be conducted over three days, starting on Friday, Sept. 8 and continuing on Saturday, Sept. 9 and concluding on Monday, Sept. 11. There will be a variety of opportunities for volunteers to give back while helping with helping with projects that need to get done.
"Each year the anniversary of September 11, 2001, brings us together to remember the lives lost on that tragic day and the display of American service and heroism of the first responders who rushed in and continued to help save lives while working on the pile at Ground Zero," Latimer said. "The county is proud to continue this partnership with Volunteer New York! that allows us to serve and remember as a community, strengthening our bonds of unity and resilience."
The Day of Service was created in 2002 as a way to honor the memories of those lost on September 11, 2001, and to inspire Americans and others to do good deeds. It's also a day that is meant to help rekindle the extraordinary spirit that arose nationwide in the immediate aftermath of 9/11.
Younger members of the community are especially encouraged to participate to ensure those who were too young to remember the tragedies of 9/11 or were not yet born to understand the significance, said Jeanette Gisbert, executive director of Volunteer New York!
"The more time that passes, the more important it is that we pause to remember the spirit of unity and service that emerged following the tragic attacks of September 11," Gisbert said. "It's a day of tribute to those we lost and an opportunity to reignite our belief in community and in the power of people to do good."
Projects will be hosted at various locations throughout the region, including several at the Westchester County Center on Monday. The locations ensure that the maximum number of people can get involved and make a difference in their communities.
For more information on the opportunities to  www.volunteernewyork.org/service  or call 914-948-4452 for more information on the various opportunities. To register for any of the volunteer efforts, visit serveandremember.org.
Below is the schedule of volunteer opportunities coming up this weekend.
Friday, Sept. 8
New Rochelle:  Feed the Funnel with Monroe College, 11 a.m. to 12:30 p.m. and 1 to 2 p.m.
Saturday, Sept. 9
Yonkers: Tibbetts Brook Park Planting Site Prep with the Westchester Parks Foundation, 10 a.m. to 1 p.m.
Ossining: Wildflower Clean-up and Restoration with Teatown Lake Reservation, 10 a.m. to 12:30 p.m.
Rye: Helping Hands at the Rye Nature Center, 10 a.m. to noon.
Harrison: Fall Harvest and Gardening with Our New Way Garden, 10 a.m. to noon.
North Salem: Help Harvest and Prep for Fall with D.I.G. Farm, 10 a.m. to noon.
Croton-on-Hudson: Beach and Litter Cleanup at Croton Point Park with the Westchester Parks Foundation, 10 a.m. to 1 p.m.
New City (Rockland County): Green House Helping Hands with Rockland Farm Alliance, 9:30 a.m. to noon.
Monday, Sept. 11
All service projects on Monday will take place at the County Center in White Plains.
Create Blankets for Children in Hospitals with Westchester-Putnam Project Linus. Sponsored by Levitt-Fuirst Associates, 12 to 1 p.m. and 4:30 to 6 p.m.
Create Cards for the Troops with United for the Troops, 12 to 1 p.m. and 2 to 3:30 p.m.
Create Laundry Sachets with Hope Community Services, 12 to 1 p.m., 2 to 3:30 p.m. and 4:30 to 6 p.m.
Create the Feelings Book Literacy Kit, with Westchester Jewish Community Services Early Childhood Program.  Sponsored by Webster Bank, 12 to 1 p.m. and 4:30 to 6 p.m.
Donate Blood with the New York Blood Center, 11 a.m. to 5 p.m.
Learn Hands-Only CPR with the Ossining Volunteer Ambulance Corps, 12 to 2 p.m., 2 to 3 p.m. and 4 to 5 p.m.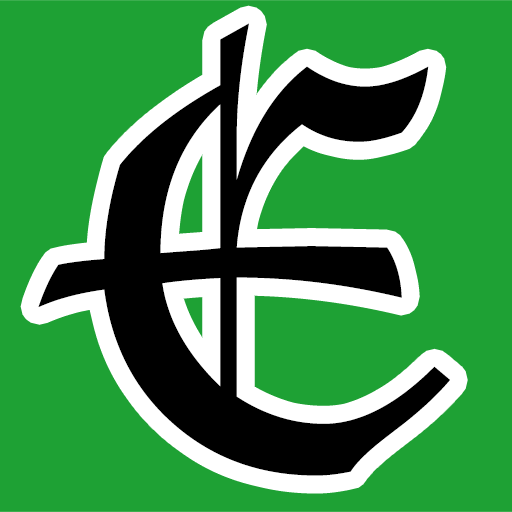 Examiner Media – Keeping you informed with professionally-reported local news, features, and sports coverage.