Westchester Mayors, Supervisors Look to Sway Hochul on Housing Plan
News Based on facts, either observed and verified directly by the reporter, or reported and verified from knowledgeable sources.
We are part of The Trust Project
By Martin Wilbur and Abby Luby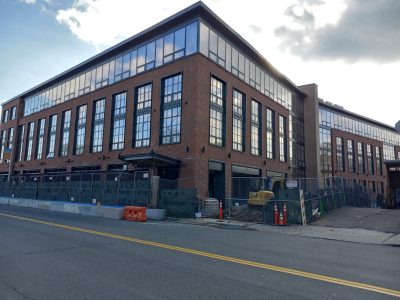 An overwhelming majority of Westchester's mayors and supervisors last week urged Gov. Kathy Hochul to make critical changes in her proposed Housing Compact arguing that the plan fails to recognize each community's challenges and accomplishments.
The Feb. 28 correspondence from the Westchester Municipal Officials Association's Housing Subcommittee and signed by 32 of the county's mayors and supervisors outlined several recommendations addressing the most controversial aspects of the governor's proposal. Westchester's delegation of state representatives also received the letter.
While the eight-member subcommittee stated that it supports many of the goals of the Housing Compact, there should be targets that individual municipalities should have to meet based on factors unique to their communities.
"The suburbs are not monolithic, nor are we merely satellites for New York City," the letter stated in part. "Each of our municipalities has different housing needs and different obstacles to overcome, and no plan will be successful without taking into account the relevant local context."
In January, Hochul first announced her plan that all downstate municipalities would have to increase their housing stock by 3 percent every three years to help increasing the state's housing stock by 800,000 units over the next decade. The transit-oriented development piece of the Housing Compact would require that any community with an MTA train station would have the half-mile radius around the station automatically rezoned for multifamily housing. Up to 50 units per acre could be allowed.
Furthermore, the state Environmental Quality Review Act (SEQRA) process would be suspended to achieve some of the compact's goals.
The governor repeated the same plan in her Feb. 1 State of the State address.
"There is agreement among municipal officials that I've spoken to that as it is currently written, it will not achieve the desires outcomes and will be detrimental to communities," Mount Kisco Mayor Gina Picinich, one of the eight members of the association's Housing Subcommittee, said of the governor's proposal.
"In addition, there seems to be agreement that, yes, housing has gotten to a point where it is for most unaffordable and some criteria should be taken, but the decision-making, particularly related to zoning, must, must, must remain at the local level. This is the key."
Among the suggestions outlined in the letter was for nuanced housing targets, rather than the across-the-board 3 percent increase, based on current housing and population density; to account for the number of subsidized and income restricted units; the current cost of housing compared to the county average; existing local accessory dwelling unit zoning and the number of units built; infrastructure; available land for new construction; and New York City watershed restrictions.
It also stated that the mandated rezoning to allow for transit-oriented development within a half-mile radius of train stations must be removed.
"This would be devastating to the communities we are sworn to serve, and no elected official, in good conscience, can support such an unreasonable approach to community growth," according to the letter.
Instead, the committee recommended adding transit-oriented development zoning as a preferred action, one of several options related to growth targets. Many communities have already zoned for downtown development to increase housing stock and introduce mixed uses near train stations.
Plans should be more flexible, the officials argued, so municipalities could opt to include areas in their transit-oriented plan when there is reasonable access to transit. Density should also be determined on a project-by-project basis.
Municipalities should also be allowed to select from a range of potential zoning options that could add to the quantity and diversity of their housing including accessory units; adaptive reuse of properties; affordable housing set-asides greater than 10 percent; and comprehensive plans that include "smart growth strategies."
Pleasantville Mayor Peter Scherer, another Housing Subcommittee member and a past president and legislative chair of the Westchester Municipal Officials Association, said it is unclear whether Hochul's Housing Compact would include projects that have recently been built or approved or are under construction.
The village has more than 150 apartments under construction including in two projects within a quick walk of its Metro-North station.
"There is no clarity on whether we've already achieved the requirement if the legislation is enacted," Scherer said. "We've played a role in improving the housing supply but we don't know if we would get credit for it in the first three-year period."
In a similar situation is Croton-on-Hudson, which has one of Metro-North's major hubs. Mayor Brian Pugh said his village is already on target for 3 percent growth with approvals having already been granted for three separate projects consisting of 101 units. The village has about 3,000 dwelling units.
"We are supporting the goal but not necessarily the means," Pugh said.
In Mount Kisco, for example, about 75 percent of the village's units are part of multifamily housing, Picinich said.
Supporters of the Housing Compact have included housing advocates, the nonprofit community and some business groups, including the Westchester County Association, that have argued the escalating price of housing has worsened because of the lack of supply. Therefore, it has been more difficult to attract and retain talent to fill needed positions.
But Pugh and Greenburgh Supervisor Paul Feiner are among the officials who are proponents of various incentives given to communities who meet or exceed the state's housing goals.
Under Feiner's plan, the state should provide financial incentives to communities that reach those goals. He compared it to when the tax cap was introduced, the taxpayers who live in communities that complied with the cap would be eligible for a tax rebate, which has worked because few local governments have voted to exceed the cap.
"(The state) should do something similar with housing," Feiner said. "Each community should be asked by the state to build a certain amount of affordable housing units in their community. If they comply the taxpayers who live in that community would be eligible for additional tax relief. If the locality does more than required the tax relief check would be greater."
Several municipalities have approved separate resolutions in recent weeks adding to the list of concerns and recommendations. Pugh said Croton-on-Hudson was poised to consider a resolution Monday night that recommends direct community grants, assistance programs and tax incentives to developers.
In New Castle, the Town Board passed a resolution that among other items, would take housing initiatives out of the budget and into separate legislation, which would force the state and local governments to work on solutions.
"We're imploring the governor and the New York State Legislature to move these proposals from the budget and instead move them into the legislative process where local municipalities and governments can then have a collaborative discussion to figure out how best to incentivize municipalities, and (allow) more municipalities to be able to adopt appropriate zoning that really reflects each municipality's challenges and needs," said Supervisor Lisa Katz.
The deadline for approval of the state budget is Apr. 1.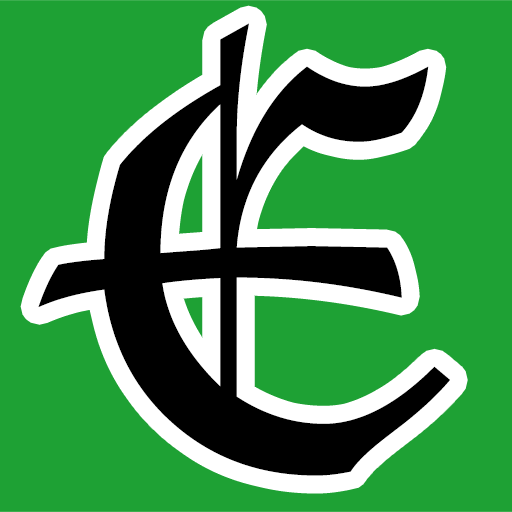 Examiner Media – Keeping you informed with professionally-reported local news, features, and sports coverage.