Westchester Gathers to Stamp Out Hate at Second Annual Event
News Based on facts, either observed and verified directly by the reporter, or reported and verified from knowledgeable sources.
We are part of The Trust Project
By Ryan Raicht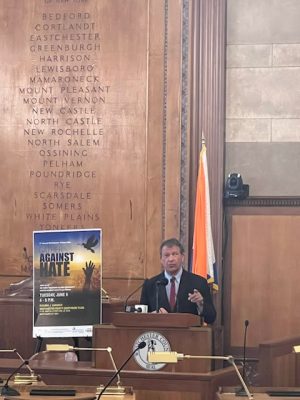 Officials, clergy and human rights activists urged for greater communication and understanding in the community at Westchester County's second annual Gather Against Hate commemoration Tuesday afternoon in White Plains.
One of the featured speakers during the event, which was moved inside to the county office building because of inclement weather, was state Attorney General Letitia James, who recently returned from a trip to mark the one-year anniversary of the mass shooting at a Buffalo supermarket. She discussed some of the efforts that her office has taken to combat hate and violence throughout the state.
"We've gone after companies and small businesses that try to discriminate against communities," James said. "We have sued a gun manufacturer (whose gun) was used to aid the Buffalo shooting that claimed 10 innocent lives at Tops supermarket. We have investigated social media platforms which are used to unfortunately provoke hate. We have passed legislation to help prevent violence, and we created a new office specifically designed to investigate and to stop hate crimes."
James also shared a strong and hopeful message: "Words must be met with actions. If we are going to confront and address the issues impacting our community, words mean absolutely nothing. The question is: What will you do for your fellow New Yorker? Really, there is no difference between you and I. The difference between you and I are really artificial constructs. What binds us is our love and compassion for one another and our recognition that we're all in this together."
Westchester County District Attorney Mimi Rocah also delivered powerful remarks and cited her appreciation for events to bring people together, as well as her hope for the future.
"What I love about this event is that we stand for something. We're standing for unity and togetherness," Rocah said.
"We need our law enforcement to be vigilant, to be as proactive as possible. Because honestly, I never want to have another hate crime case to prosecute as long as I am a prosecutor anywhere," she added. "But unfortunately, we have and will prosecute to the fullest extent of the law if the conduct warrants it."
Rocah shared an important lesson she learned from her father, who was a Holocaust survivor and fled to Palestine to escape the Nazi regime: "Hate against one community, is really an attack on every community."
Judy Triolo, executive director of The LOFT, a White Plains-based organization that advocates for the rights of the LGBTQ+ community, shared her gratitude for living in a county backed by officials fighting for human rights.
Triolo acknowledged the discrimination that members of the LGBTQ+ community experience on a daily basis.
"Over the last several years, I've seen things get worse across the country. We all have," Troilo said. "People are allowed to hate out loud. There's a cost to hate, and the cost is lives. In the LGBTQ+ community, the amount of suicides have risen, the amount of substance abuse and mental health, homelessness. It is exhausting."
Mayo Bartlett, an attorney specializing in civil rights and civil defense and a former Westchester County prosecutor, delivered a passionate message.
"Be a voice for everyone," Bartlett implored. "We talk about not being a bystander, and then as it evolved, we said be an active bystander. Now we say be an upstander. Be somebody who is an ally. Be an ally that you would want for yourself. And if you're that person, then you will strengthen your community. If we love thy neighbors, then that's a path."
The gathering concluded with remarks from Westchester County Executive George Latimer, who opened by remembering two significant historical events that also happened on June 6: the storming of the beaches of Normandy in 1944, and the assassination of Robert F. Kennedy in 1968.
Latimer encouraged all to push back against the hate and find a way to move forward together.
"I have confidence," Latimer said. "And you should have confidence, too."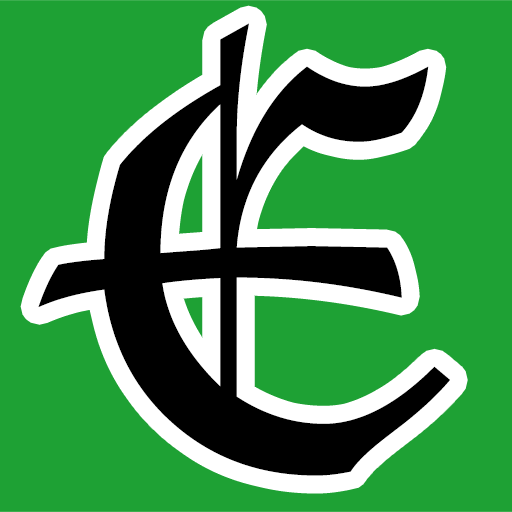 Examiner Media – Keeping you informed with professionally-reported local news, features, and sports coverage.