Westchester County Executive Race: Latimer Beats Jenkins by Wide Margin in Dem Primary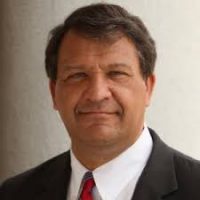 State Sen. George Latimer resoundingly defeated County Legislator Kenneth Jenkins in Tuesday night's Democratic primary to win the party's nomination for county executive and set up a showdown in November against two-term Republican incumbent Rob Astorino.
With 79 percent of the precincts reporting shortly before midnight, Latimer led Jenkins by more than 8,000 votes (18,717-10,625). His victory was announced at his campaign headquarters in Hastings-on-Hudson a little bit more than an hour after the polls closed.
"We have a tough race ahead of us, but an important race," Latimer said. "Westchester needs change, and our taxpayers deserve a government that tells the truth, cuts patronage and waste, and puts people over political ideology."
In addition to the Democratic Party line, Latimer will appear on the Working Families, Women's Equality and Independence party lines.