Westchester County DA Ends Bail for Most Misdemeanor Cases
We are part of The Trust Project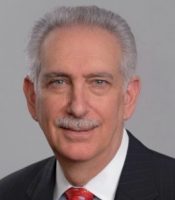 In an effort to promote fairness and end unnecessary incarceration for impoverished defendants, Westchester County District Attorney Anthony A. Scarpino, Jr. announced Monday that his office will no longer seek bail in most misdemeanor cases.
Noting that too often defendants who pose no risk to public safety are locked up to await trial simply because they lack the financial means to post bail, Scarpino said, "This outdated practice is discriminatory, and will end here in the Westchester County District Attorney's Office."
Scarpino issued a directive Monday instructing prosecutors not to request bail for defendants accused of non-violent misdemeanors.
"After a review of our existing policy pertaining to bail applications in misdemeanor cases, the District Attorney's Office has issued guidelines for local court branches to ensure all defendants are treated fairly and equally while providing adequate assurance that he or she will return to court when required," Scarpino said. "While our current policy has not resulted in a large number of defendants being detained on misdemeanor charges, it is essential that we revisit these policies from time to time."
Scarpino's new bail guidelines follow Governor Cuomo's call for legislation eliminating bail for misdemeanors and nonviolent felonies. He now joins with other local district attorneys who have imposed similar guidelines for assistants prosecuting misdemeanors in local court.
Scarpino said his new guidelines have already gone into effect and noted there may be exceptions where bail would be appropriate, including: Cases involving a victim (e.g., domestic violence, sex crimes, child abuse, elder abuse, assault cases); Cases where the defendant injures a police officer, firefighter, EMT or other first responder, or violently resists arrest; Cases where the defendant has a prior felony conviction within the past 10 years; Cases where the defendant has a prior sex crime conviction (felony or misdemeanor); Cases where the defendant has a pending felony case, or multiple pending misdemeanor cases; Cases where the defendant is on parole, probation, or supervised release; Cases where the defendant has prior bail jumping charges or a history of warrants.
"No one should languish in jail for a minor offense because of his or her inability to post bail," Scarpino concluded. "In most cases, these defendants are not dangerous and have not even been found guilty of a crime. It is unjust and a tremendous waste of taxpayer dollars."