West Patent Parents Worried About Dual Language Option Impacts
We are part of The Trust Project
By Erin Maher
West Patent Elementary School parents fretting over the potential impact of a change in the Mount Kisco Elementary School bilingual program sharply expressed their disapproval about a plan that could increase enrollment at their school.
Bedford Superintendent of Schools Dr. Christopher Manno presented the findings of a recent study last week to West Patent parents. The study addresses two options being considered for the Dual Language Bilingual Education (DLBE) program at Mount Kisco Elementary.
Since 2015, Mount Kisco Elementary has offered parents of children who attend the school the choice of a single-language curriculum or the DLBE program upon their child finishing kindergarten. Currently, about 85 percent of Mount Kisco Elementary School students in grades 1-4 are enrolled in the dual language option.
In April 2016, the district reviewed the program amid complaints from parents of children in the single-language classroom about being segregated from their peers and failing to receive an equal elementary school experience.
After analyzing data and creating focus groups, Manno presented two alternatives last month. The first option, School of Choice, would allow all children enrolled at Mount Kisco Elementary to be part of the DLBE program, which teaches children in English and Spanish. If families decide to opt their child out of the program, they would attend West Patent and receive door-to-door busing.
A second alternative would continue the current policy of allowing Mount Kisco Elementary School families to decide whether their children are enrolled in the DLBE program or be educated in the traditional single-language classroom. However, for children in the single-language class there would be enhanced efforts to provide additional experiences for them.
Many West Patent parents who attended last week's presentation feared overcrowding should an influx of Mount Kisco students be moved to their school. Edward DeGiacomo, the father of a West Patent first-grader, said he was dissatisfied because many of his concerns haven't been addressed.
"A lot of what-ifs in there. They don't have the information because it hasn't happened yet," DeGiacomo said. "And then basically if it does happen and it doesn't work, are they going to bring them [the students] back to Mount Kisco? There's no reward for us, all risk."
Jonathan Newell of Bedford Corners, the parent of a second- and third-grader at West Patent, said he was frustrated because in the nearly three years since the program started, the district has failed to address these issues that continually crop up.
"The issues that (officials) are trying to solve in options were raised three years ago, and in the intervening three years have not been addressed and fixed," Newell said. "I don't think they're going to find a fix for it."
Administrators last week continually assured parents West Patent has plenty of space to accommodate additional students. Manno's presentation showed that there are currently 54 students Mount Kisco Elementary students in the single-language program across grades 1-4. He said "a worst-case scenario" would see up to 27 students per grade in the single-language program at Mount Kisco Elementary have to be moved to West Patent.
Current enrollment at West Patent is 325 students with a capacity of 470, Manno said.
West Patent Elementary School Principal Vera Berezowsky said there would be space at her school should the district decide in favor of the School of Choice option.
"When I was hired to (be) principal at West Patent 13 years ago, (enrollment) was 368, which is a number not so far off from the proposal number, and we managed," Berezowsky said.
Parental concerns regarding the School of Choice alternative also included the impact on home values. Manno was unable to comment on that matter.
"I'm not ready tonight to discuss how this change will affect home values in the area," he said.
Last week, Manno tried to ease West Patent parents' concerns before his presentation.
"I'm not here to sell anything, I'm here to present our findings," he said.
The meeting consisted of a condensed and updated version of his Nov. 15 presentation that he delivered to the Board of Education. It was followed by a 30-minute question-and-answer session.
The discussion continued the next night at Wednesday's Board of Education meeting with many West Patent parents using the public comments forum to address their concerns about the School of Choice alternative.
Trustees discussed the issue and expressed mixed opinions. The board also posed questions to Manno, many of which he didn't have answers for last week.
Trustee Edward Reder said while School of Choice had many variables to be worked out, it would provide what the parents of students in the single-language class were looking for.
"We've made changes to the program every year," Reder said. "The enhancements are enhancements. I don't see them as viable or as sustainable as the School of Choice."
Board President Brian Sheerin urged his colleagues to fully understand each option before coming to a decision.
"We have a history of rushing into decisions without fully exploring it first," he said.
Manno asked that any decision be delayed until Dec. 20 to provide trustees more time for deliberation.
For more information on the district's Program Study and Analysis for Mount Kisco Elementary School regarding the DLBE program, visit www.bcsdny.org.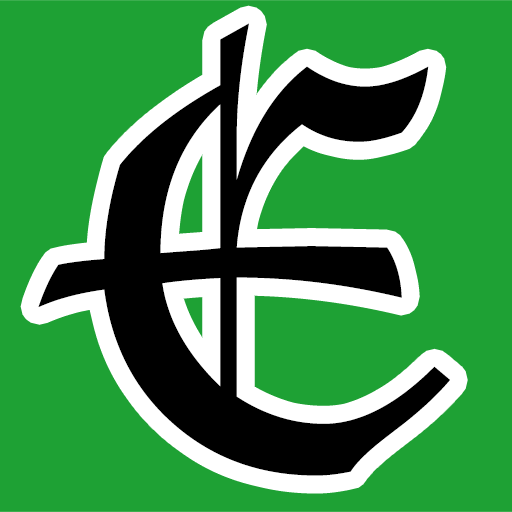 Examiner Media – Keeping you informed with professionally-reported local news, features, and sports coverage.