WCHCC Director Sues County Executive Over Civil Rights Violation
We are part of The Trust Project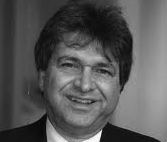 Recently appointed to the Westchester County Health Care Corporation (WCHCC) as a member of the Board of Directors, Richard Cirulli, a White Plains resident and past candidate for a seat on the White Plains Council, claims his civil rights have been violated as he was forced off the board because he published an opinion piece in The Journal News that disagreed with one of WCHCC's policies.
A lawsuit was filed by Cirulli's lawyer, Jonathan Lovett, at White Plains Federal Court on July 21, in the courtroom of Judge Roman.
Defendants named in the suit include Westchester County Executive Robert Astorino, Deputy Westchester County Executive Kevin Plunkett, George Oros Chief of Staff for the County Executive, Mark Tulis as Chairman of the Board of Directors of WCHCC and Michael Israel as CEO of WCHCC.
When contacted Monday, July 28th, a spokesperson for the County Executive's office had no comment but did say that by that afternoon, they had not yet been served with the court papers.
According to Cirulli, in late November 2013, he met with George Oros to obtain a recommendation from the County Executive to Governor Cuomo for an appointment to the WCHCC board.
The Court documents indicate that Astorino made the recommendation and that while the recommendation was pending in Albany, a controversy arose regarding a proposal to have WCHCC purchase St. Francis Hospital, located in Poughkeepsie, which was then in a bankruptcy proceeding.
Cirulli contends that each of the defendants in this case were in favor of that purchase.
Cirulli, however, whose resume points to many years of experience with facility management at medical institutions, thought differently. He submitted an opinion piece to The Journal News in which among other comments he stated: "Sadly, Saint Francis is in the intensive care unit of financial instability. Admitting it to Westchester Medical Center will only place it on life support paid for by Westchester taxpayers." The piece published on March 13, 2014.
Within days after publication of this editorial Cirulli received notice from Governor Cuomo that he had been appointed to the Board of Directors of WCHCC for a term ending June 2, 2017.
On March, 25, 2014, the filed complaint alleges: "Plunkett telephoned Plaintiff (Cirulli) and demanded that he resign as a WCHCC Director for Astorino's sake as a candidate running for Governor. Plaintiff refused. …"
The court papers further claim that Plunkett, with full knowledge of all the defendants mentioned in the suit, demanded a resignation letter from Cirulli and allegedly told him that the opinion piece published in The Journal News was in poor taste and bordered on slander.
A back and forth discussion continued for some time with Cirulli refusing to resign from the WCHCC board and the defendants demanding that he do so.
Ultimately, Cirulli says he was told he had been removed from the board and is no longer a Director.
Cirulli is seeking compensatory and punitive damages based on a violation of his right to freedom of expression under the First Amendment to the U.S. Constitution (claiming he had a right to express his opinion in The Journal News article) as well as his right to due process as protected by the Fourteenth Amendment (in that there was no time when Cirulli was able to speak before the board or defend his position through a proper and legal process).