War of Words Ensue After McDonough Booted from CON Line
We are part of The Trust Project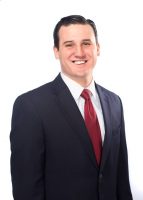 The race between Republicans Kevin Byrne and Suzi McDonough heated up last week after McDonough was thrown off the Conservative line ahead of September's 94th district assembly primary.
McDonough, a Carmel councilwoman and Mahopac resident, was tossed from the Conservative line by the New York State Board of Elections after she submitted signatures that were challenged by a Conservative Party member from Yorktown. According to a state BOE spokesman, McDonough needed 112 signatures and after the challenge, only had 65 that were valid. She submitted 232 overall.
In a press release, Byrne, a Mahopac resident, accused McDonough of photocopying signature sheets to reach the necessary benchmark and called the findings "extremely disheartening". Byrne noted he collected more than 230 signatures from Conservative Party members to get on the ballot. He has already secured the Independence and Reform lines going into November.
McDonough's petitions, review by The Putnam Examiner, show that after the first 20 pages of signatures, those 20 pages were repeated again but numbered differently. For instance, the signatures on page one were the same as the signatures on page 21. The pages were numbered up to 40, with 20 pages the same.
He called McDonough's issues with the signatures "the kind of behavior that, sadly, we've come to expect from corrupt politicians in Albany."
A Byrne campaign surrogate, Yorktown Conservative Party member Frank Cassidy, filed the objections to the state BOE. He said he was shocked to find a state assembly candidate "would do something so dishonest and careless."
"In my opinion," Cassidy added, "this should invalidate her as a candidate from all party lines and disqualify her as a candidate altogether."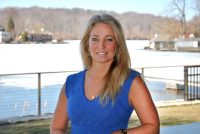 But McDonough, despite the set back, isn't backing down and demanded Byrne's campaign apologize for his strong accusations. She also had an explanation why the pages appeared photocopied.
McDonough, in a statement, called Byrne's assertions that she participated in petition fraud "slanderous" and "outright lies." Her campaign manager, Antoinette DeBellis added the comments made against her candidate "are beyond pale."
"This is sickening, and while I will continue a positive campaign, my opponent should be ashamed," McDonough added. "Fiercely independent, the insiders both here and in Albany know that I cannot be controlled and that I am here for the people of this District. I am proud to have integrity and real grassroots support, not being endorsed by proxies or some political figures is fine with me."
After The Putnam Examiner reached out to her for an explanation, McDonough's campaign asserted the reason she was booted from the Conservative line was on technicalities and out of her control. In a statement, DeBellis said the campaign submitted 130 signatures and a copy to the Republican Assembly Campaign Committee (RACC).
"(RACC) were responsible for submitting and submitted the petitions to the board after that point," DeBellis said. "If both the copy and the originals were submitted it was an administrative error and not one that this campaign nor the candidate made or had any control over."
The person who submitted the petitions and listed as the person to correct deficiencies is James Walsh, who is part of RACC. Messages left for him at RACC were not returned before press time.
But Byrne isn't buying it, calling her comments, "deeply disappointing."
"My opponent, having been caught fraudulently stuffing photocopies into her petition, at first denied it altogether and is now blaming her Albany insider advisors," Byne said in a statement. "What will her next excuse be? The bottom line is that the people are sick and tired of these dishonest tricks, and of politicians who don't take responsibility for their actions. Rather than lash out at me or blame others and play the 'victim card' she should come clean with what she did and apologize to the voters of this district."