Voters Approve Budgets, Re-elect Incumbents
We are part of The Trust Project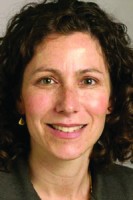 Voters in northern Westchester school districts overwhelmingly supported proposed school budgets and, in most cases, returned incumbents to district school boards.
In Croton-Harmon, the budget passed 592 to 215, with school board incumbents Andrea Furey and Giuseppina Miller retaining their seats. A $335,000 bus proposition also overwhelmingly passed.
In Hendrick-Hudson, the budget passed 820 to 483, and incumbent school board members Laurie Ryan and Mary-Pat Briggi received the voters' seal of approval once more. A $217,000 bus proposition, and a $500,000 repair proposition also overwhelmingly passed.
Lakeland's budget passed overwhelmingly, with a margin of 1,056 to 381. Incumbent school board members Carol-Ann Dobson, James Carroll and Brian Hugick retained their seats, fending off a challenge from newcomer Robert Rodriguez. A $1.03 million bud proposition also passed.
Voters in Ossining approved the school budget by a margin of 1,879-1,049, also choosing to return incumbents Kimberly Case and Dana Levenberg to the board over challenger Sharon Abreau. Voters also passed the library budget.
In Peekskill, the vote was somewhat closer, with residents approving the school budget by a margin of 476-271. Incumbent Marcela Bobe was ousted, and Lisa Aspinall-Kellawon and Colin Smith secured spots on the school board.
The budget passed in Somers by a margin of 1,478 to 681. In a close race, incumbent Sarena Meyer and challenger Michael D'Anna defeated Richard S. Wagner. Just 288 votes separated Meyer and Wagner.
In Yorktown, the budget passed 1,120 to 502, with incumbents Jackie Carbone and Christine Montero returned to the school board, too.